Didcot Community Sponsorship launch for Refugee Week
Didcot Community Sponsorship launch for Refugee Week
Didcot Refugee Support Group formally launched in Refugee Week - 21st June 2022 - with a fantastic event at the Civic Hall. The launch was attended by schools, charities, churches, community groups, council leaders and other groups, supporting refugees in different ways or wanting to support this Community Sponsorship group.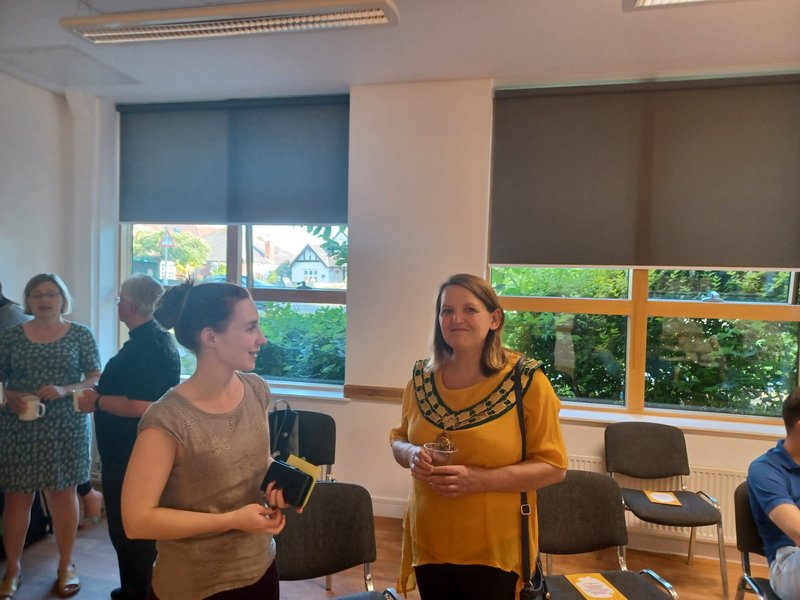 Speakers included the Mayor of Didcot, Cllr Pam Siggers, who opened the event:
"War is a traumatic experience but that trauma continues even when people find safety in another country. Our country may not be at war but for those who have left conflict behind - they face new challenges, in language, in culture, in settling into a new and very different way of life."
Congratulations to everyone behind this group. Didcot is a truly caring and welcoming community and as someone who was welcomed here seventeen years ago I am proud of you all"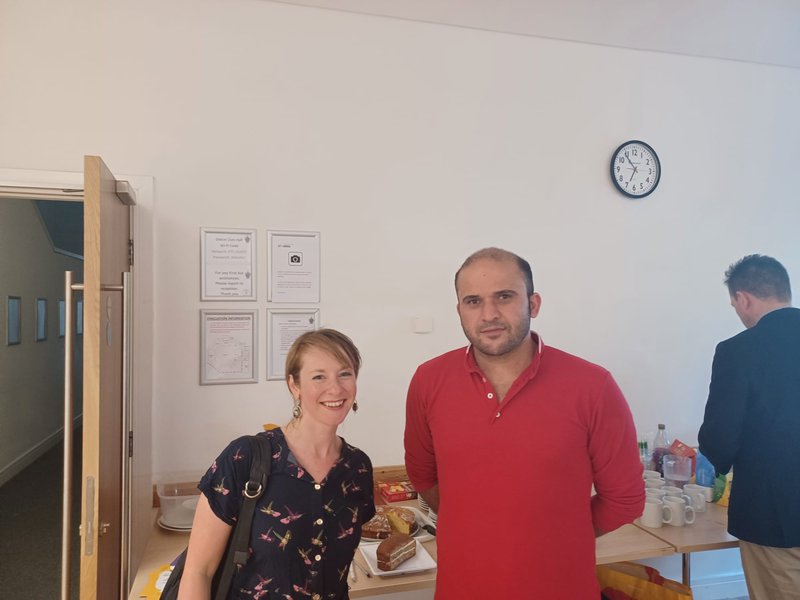 Forty Community-leaderes present also heard from Hannah Feldman from the lead charity, Sponsor Refugees, and Abdullah Alkhalaf, who has turned the support he received into a commitment to welcome and support others. There was a fascinating "Q and A" with Dorota Antoniak, from Asylum Welcome, who supports Afghani Refugees stranded in temporary accommodation.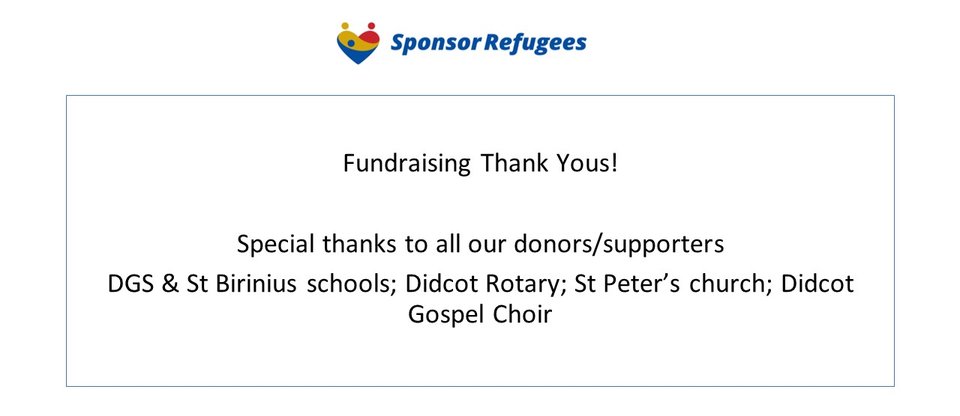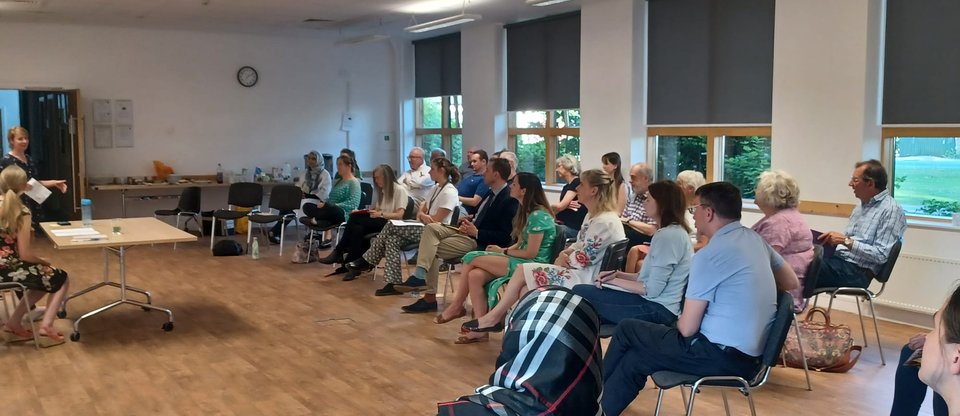 From the floor, the meeting heard from St Peter's church, All Saints Church, Didcot Baptist Church, Didcot Foodbank, Didcot Muslim Association, D6 school, a Community Sponsorship group in Blewbury, District and County Councillors, and a group supporting Ukrainian refugees as well the Diocese of Oxford, who have matched more than 70 Ukranian refugee families through the Citizens UK matching scheme.
The Lord Lieutenant of Oxfordshire, Elizabeth Paris, congratulated Didcot Refugee Support Group on an "a very well organized event".
Co-Chairs, Sophie Hebden and Rhiannon Lovell, both from St Peter's Church in Didcot, described their reasons for being part of the group: wanting to see everyone have the dignity of their own home and to feel safe and encouraged others to support or join the group. You can join them by emailing didcotrsg@gmail.com
I would like to thank everyone who attended last night's meeting. It was clear that making Didcot a place of welcome is something that matters to people from across the town, and as someone who works with vulnerable migrants in my day job, knowing that others care strongly about this group of people is really encouraging. Rhiannon Lovell, Co-Chair, Didcot Refugee Support Group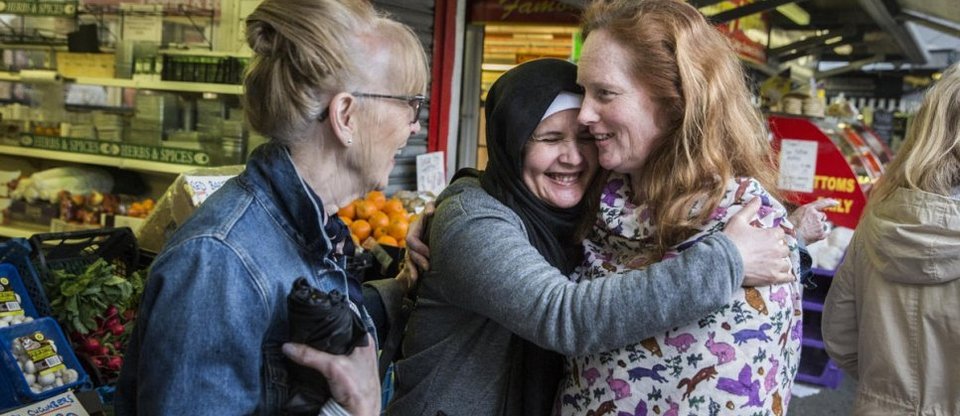 Community Sponsorship is a tangible way to support refugee families resettle safely in the UK. Find out how you can help welcome a family in your community below.
Posted by Keith Hebden on 22 Jun, 2022