Wandsworth Citizens members & supporters call for a Real Living Wage
Wandsworth Citizens members & supporters call for a Real Living Wage
We've seen during the pandemic just how important our keyworkers are. We've clapped for them, we've celebrated them, and now is our opportunity to together ask for the Real Living Wage for them.
With the cost of living rising at the fastest rate in 30 years, we've seen how low pay impacts the lives of our friends, neighbours, and people and families we serve in our community – leaving many without enough income for essentials like rent and food.
The Real Living Wage is based on the cost of living and is paid by over 9,500 UK employers who believe we all need a wage that meets our everyday needs.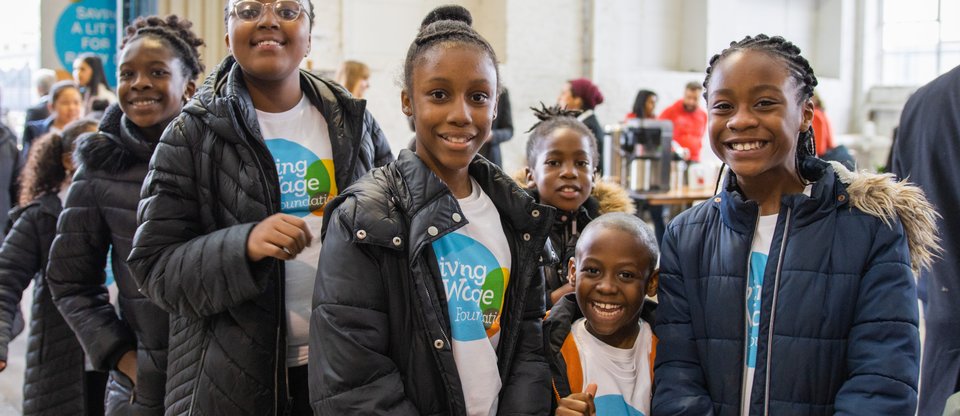 Wandsworth Council is not currently an accredited Living Wage employer, meaning that many workers contracted and paid for by the Council are earning below the hourly rate people need to live.
In fact, more than 1 in 5 jobs in Wandsworth borough – around 20,000 roles – pay less than the Real Living Wage.
At the same time, 1 in 3 Wandsworth children are growing up in poverty. And across the UK, 72% of children in poverty were in families with at least one adult in work – showing that sadly work isn't a guaranteed route out of poverty.
We believe it's time for change in Wandsworth.
That's why we're calling on all candidates for the local election on 5 May 2022 to commit to Wandsworth Council becoming an accredited Living Wage employer.
Across London, 23 out of 32 Councils have already become accredited Living Wage employers – meaning that both direct employees and contracted workers receive the only wage that's based on the real cost of living.
Will Wandsworth Council be next to commit and lead the way locally for fair pay? We hope it will, so that we can all afford to live, work and thrive in our borough.
Signed,
All Saints' Putney
Christ Church CE Primary
Citizens Advice Wandsworth
Fresh Ground London Church of the Nazarene
Katherine Low Settlement
Northcote Road Baptist Church
Roehampton Methodist Church
South West London Law Centres
StandOut
St Barnabas' Clapham Common
St Mary's Battersea
St Mary's Putney
St Michael's Wandsworth Common
Wandsworth Carers Centre
Wandsworth Foodbank
To find out more about this campaign and join us, email Sarah Lyall on sarah.lyall@citizensuk.org
Posted by Sarah Lyall on 29 Mar, 2022