Retail Giants Join the Council in Backing Croydon Citizens Scheme to Help Young people Find Work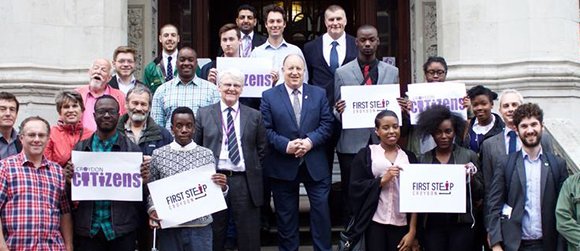 This article first appeared in the Croydon Advertiser
A JOBS brokerage which the council hopes to set up to help young people benefit from regeneration has been backed by Westfield and Hammerson.
The retail giants behind the £1.5 billion redevelopment of The Whitgift Centre have thrown their support behind First Step Croydon, a campaign to ensure young people have access to high-quality work experience and leave education ready for their first job.
The campaign, led by Bensham Manor councillor Jamie Audsley and youth campaigning group Croydon Citizens, has made its main recommendation that there be a new "affordable and effective" education to employment brokerage to bring together employers and education institutions.
Cllr Audsley told the council's cabinet meeting on Monday (July 13): "The purpose of the local action mini review was to get to the heart of what needs to be done in Croydon to make the journey from education to employment effective and for everyone.
"While excellent practice to prepare our young people for work is happening in some places, it is not widespread. Currently for our young people trying to climb to a skilled job, too many find there is no route to do so."
Brandon Schloss, a pupil at Coulsdon College , and other students also spoke during the presentation to the chamber about the challenges of getting work in Croydon.
Brandon said:
"We can see opportunities all around us. While that is exciting, many young people fear that we won't benefit from these opportunities.
"You can't get a job if you don't have experience and you can't get experience if you don't have a job. I had to go all the way to Gatwick to get my Saturday job."
He added:
"Our campaign is our generation's fight to enter skilled jobs. It's a fight for fairness. It's a fight to sustain our town's economic growth."