Orpington Station in Christmas Safety Drive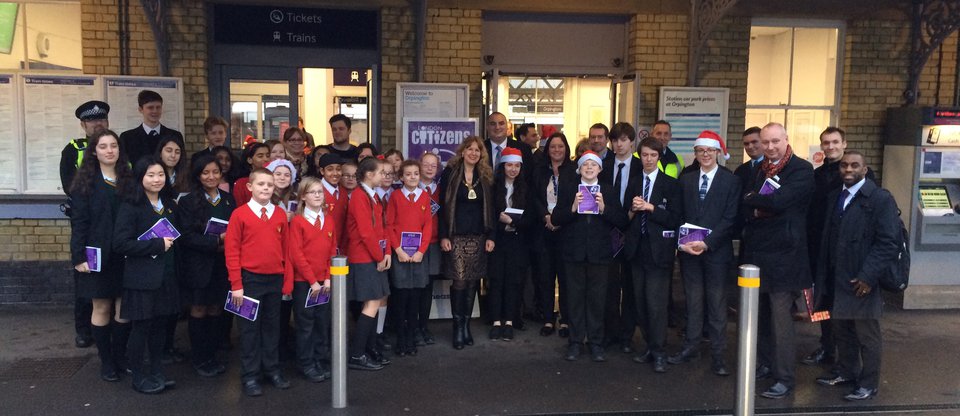 As the season of goodwill approaches, Orpington Station, one of South London's busiest train stations is reaching out to the community through an innovative safety scheme.
At 2.30pm on Friday 11 th December, Orpington station was opened by the CEO of Southeastern David Statham and and the Mayor of Bromley Kim Botting as a CitySafe railway station.
The station, operated by Southeastern, have joined the CitySafe campaign - a community initiative, which sees shops and public buildings offer their premises as places of refuge for young people in danger. The station will display new purple signage to highlight to commuters and young people that it is a CitySafe Haven .
Not only is the campaigning making Orpington safer it is also bringing people together. Children and young people from St Olave's Grammar School, Newstead Wood School, Perry Hall Primary School and Orpington Baptist Church have come together to make this happen. The students from the secondary school were also keen to turn the station waiting area in to a hub for information on mental health issues.
The scheme launched at a public event outside Orpington Station, featuring presentations from local children and young people and a guest appearance from Mayor of Bromley Cllr Kim Botting , and Southeastern's Chief executive David Stratham .
Representatives from British Transport Police, Southeastern staff and students from four local schools attended.
Southeastern staff at Orpington have been trained by London Citizens and have built relationships with local teenagers in preparation for the new initiative. The operator has also signed a CitySafe Charter , pledging to provide temporary shelter to anyone in immediate danger, report 100% of crime incidents to the Police and set up the waiting area as a hub of information on mental health.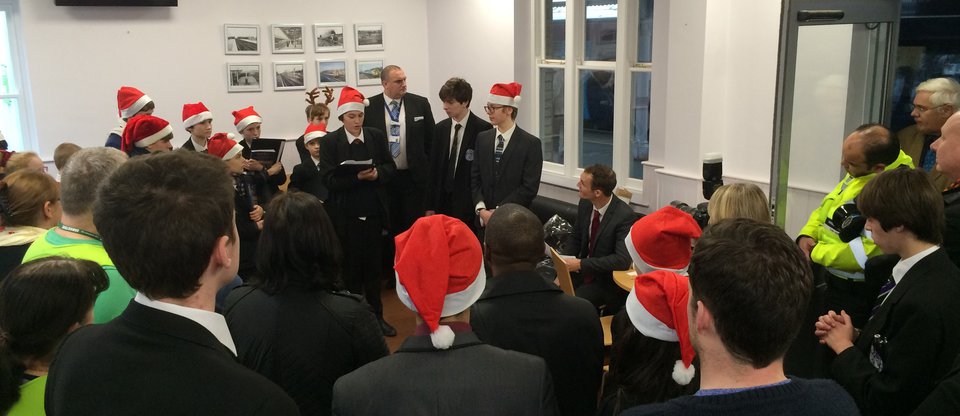 David Statham Chief Executive for Southeastern said:
"Our stations are familiar and recognisable places within their local community. This scheme will make it easier for young people in danger to ask for help, and therefore stay in a safe place. We're proud to place the purple sign up at Orpington station and we look forward to continuing this important work with London Citizens."
Andy Lake a teacher at St Olave's said:
Not only am I pleased that young people will have a safe place to go but I'm also proud to see St Olave's students working together with students from other schools to make a difference in their community.