Kelly Avenue Park: A Revival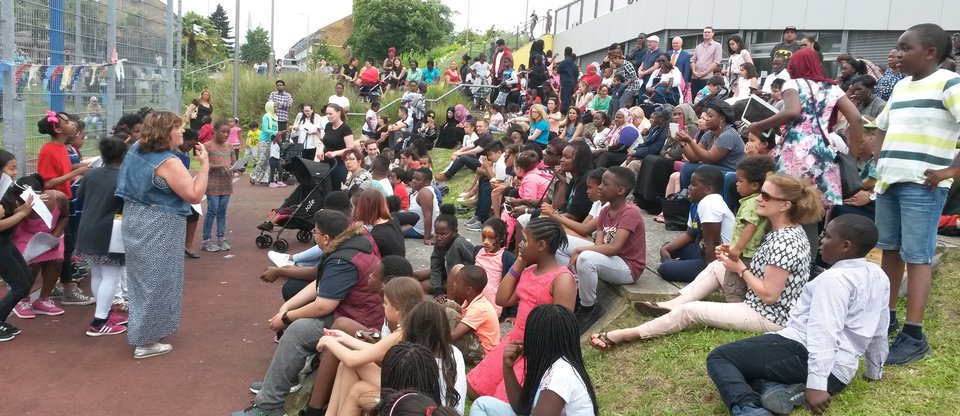 As a community, Peckham is bound together by a strong multi-cultural and diverse population and its dedication to the way its citizens live together as a community. This was evident in an unprecedented and fun event that happened on the 9th of July; a free-for-all luncheon including various child oriented activities at the Central Venture Playground (known locally as Kelly Avenue Park). The event was organised by the recently founded Peckham Citizens, an alliance of local churches, schools and charities that have worked together as part of a yearlong campaign to make the park clean and safe.
The day started off steadily with Peckham residents including staff from local primary schools volunteering to help set the stage for getting an important message across about further improving the condition and safety of the Kelly Avenue Park. The planned activities to keep the families and their young entertained included colourful bunting and other decorations to set the stage, an samba band to get all moving to summer music, play list for any get together and of course an ice cream van for good measure. Least you forget there was a free lunch for all which has the most delicious chicken curry and rice as its centre piece. Residents were spoiled for choice as there were various cultural dishes available.
All precautions possible were taken to make sure the guests coming along were provided for and what a turnout it was! 400 local people made it to the park in celebration of planned improvements to be made to the park as well as in support of such a strong cause. As for the children, they were kept entertained by the wide array of fun activities around them between the likes of a bouncy castle, henna designs, face painting and various others.
All festivities were halted towards the end as there were some important words to be said as well as pending issues to be voiced and discussed. Several speakers effortlessly set the tone for the how Peckham's citizens would continue to work with the council on improving the park as well as on affordable housing, another major challenge for many local people.
Four children delivered a short speech without flaw, inputting their opinion on how the park can be made a better place, including reports on the recent incidents in the park. On a more positive note, the small speech was concluded with the children's aspirations and hopes for the park in future. Something much enjoyed by parents and children alike was a clever and insightful interpretation of the "I have a dream" speech by Martin Luther King which was delivered by a 10 year child from Oliver Goldsmith Primary School.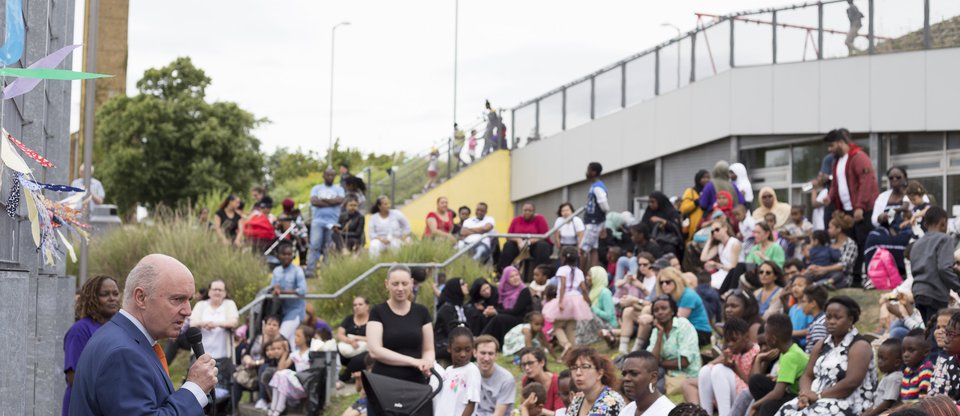 The audience was then introduced to Councillor Hargrove, the local councillor who pledged his commitment to make Kelly Avenue Park both clean and safe and to making sure the process of spending the £23,000 won by Peckham Citizens began immediately. He was gracious in recalling some of the memories from his days as a Year 10 pupil in 1970's Peckham. Implicitly, Hargrove drove home the importance of providing a place for young people to enjoy and express themselves before having to move on to the cut throat world of work.
Overall it was a great success and for me, a privilege to be a part of such a momentous event for the community.To conclude, I must say everybody thoroughly enjoyed themselves as a result of the exponential effort put in by the local residents. I, along with many others signed up to be Friends of Kelly Avenue, a group that was launched on the day to keep up the improvements being made to the park; I look forward to the future of the campaign and of course the park.
Kate Moses, 15 years old, local resident