Greenwich Citizens celebrate London Living Wage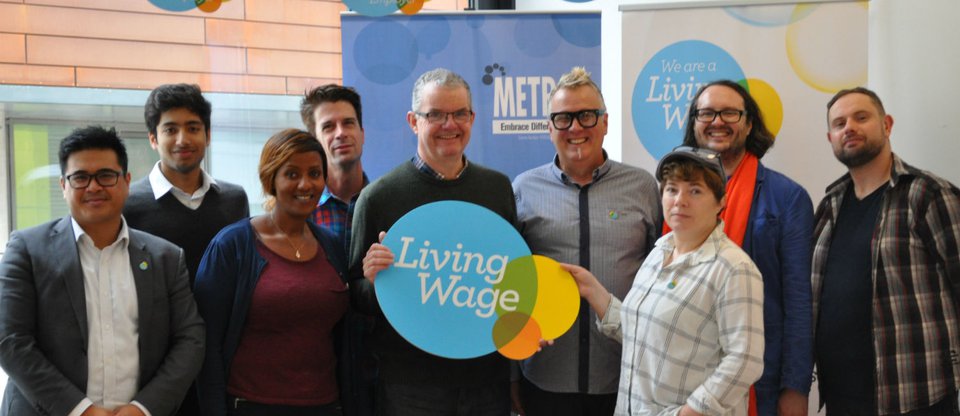 Greenwich Citizens held a Living Wage tea party hosted by METRO Charity this Friday, following the Sadiq Khan's announcement of the new London Living Wage rate of £9.75 an hour earlier in the week. The number of Living Wage employers in the borough has risen to around 100, after a Royal Borough of Greenwich scheme last year offering business rate discounts for employers signing up to the London Living Wage.
The London Living Wage is a voluntary level of minimum pay, independently-calculated with the cost of living in the capital. 20 Greenwich charities and social enterprises have accredited as Living Wage employers, including METRO and Mycenae House.
Dr Greg Ussher , CEO of METRO Charity, said, "We are so very proud to be one of a growing number of charities and social enterprises in the royal borough paying a London Living Wage, based on the real cost of living in London. This year we have really focused on ensuring working at METRO is an excellent experience, having also achieved the next level in our Healthy Workplace accreditation and Investors in People accreditation. I encourage all local employers to help close the gap between the government's National Living Wage and a real Living Wage. Work should be the surest way out of poverty."