Clive Efford Kidbrooke Housing Action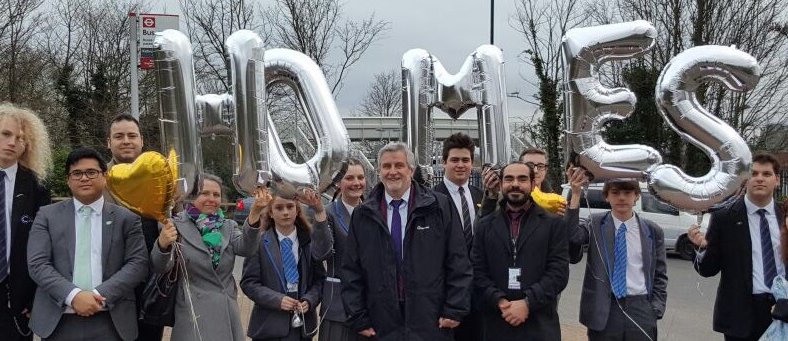 Greenwich Citizens launched a housing campaign on Friday 12th February at Kidbrooke Station, calling for local housing developments to include homes using the London Living Rent model, and to be developed using the Good Development Standard, a new charter to develop better homes. The campaign was launched with students from Corelli College Co-Operative Academy and Greenwich Free School winning support from Clive Efford MP.
Meeting next to TfL-owned land by Kidbrooke Station, which is earmarked for redevelopment, Greenwich Citizens asked Clive Efford MP for his support to ensure TfL and other local developments meet the Good Development Standard and have London Living Rent homes.
Greenwich Citizens, along with other Citizens UK members across London constantly found the issue of a lack of affordable housing being raised as a big problem in their area. This included families stories' of young people moving house constantly and commuting two hours to school each day. London Citizens members are calling for planning applications with new developments to feature at least 50% affordable housing, and include rents linked to average borough incomes. London Mayoral candidates Sadiq Khan MP and Zac Goldsmith MP will be asked to implement such policies from the London Citizens Housing Manifesto in the run up to the Mayoral election in May.
Ciaron Farrell , Corelli College Co-Operative Academy student, said, "We've heard too many stories about how the London Housing crisis is affecting local families and young people. So we are delighted to meet with Clive Efford to discuss how a London Living Rent and the Good Development Standard can deliver homes for local people like us".