Young Leaders Take Action for Safety in Central Park
Young Leaders Take Action for Safety in Central Park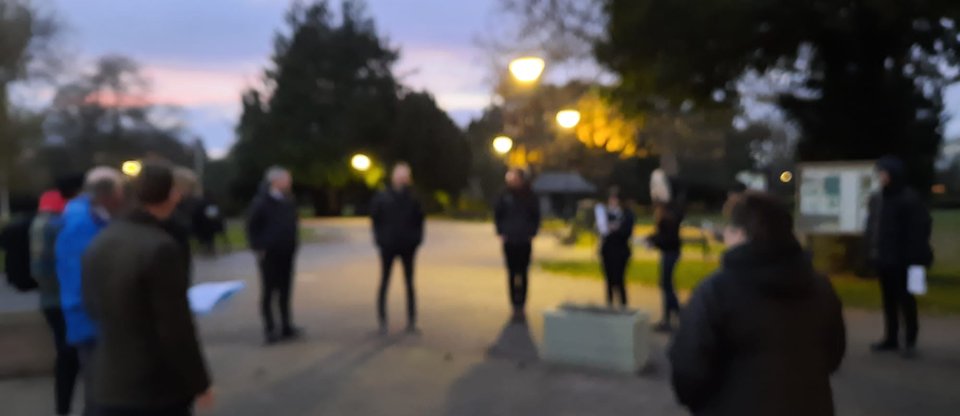 I am proud of Peterborough. I stick up for my city when others disparage it, and I am proud to serve its community in my role at Peterborough Citizens. Our organisation celebrates communities through honesty: my time as part of this team has taught me to be proud of where I come from, not to criticise it but to see it critically, and to understand and recognise where it falls short. Only then can we become engaged and active in our communities and see them flourish.
I joined the Crime and Safety campaign in November 2021, and the spaces we focus on are the backdrop to my happiest memories. I, and thousands of other young people like me, have spent their childhoods in Central Park, and these green spaces form a large part of our local identity. They are a source of my pride in Peterborough. However, they are also the backdrop of some of my most vulnerable moments.
Evenings, alone and isolated, clouded by moments where my heart began to beat faster. When my arms tensed as I heard somebody walking behind me and got ready to run. The walk I took to clear my head instead congests it with anxiety, cowering from every corner, frozen. Moments of complete panic.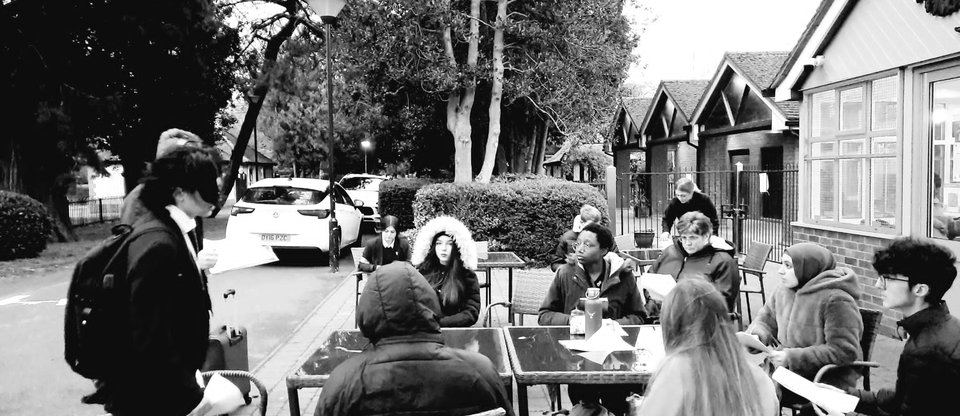 The dangers faced- by young women in particular- in supposedly safe, family-friendly spaces as soon as the sun sets are all too real in cities like Peterborough. When I joined Citizens, the Crime and Safety campaign was already in development, and I decided to join with women's issues on my mind. When we began to consolidate our research, I was grimly reassured of my choice.
I heard the stories of women intimidated, leered at, followed and assaulted, shared as testimonies to guide us in our campaigning. These voices made our work real; we carried the pressure of lives, not always lost, but crushed and restricted by fear.
This fear was what we first set out to combat. The outer rings of the park become pitch-black in the winter nights, a sure sign to stay away for anyone scared for their safety. This hostile atmosphere rendered the park inaccessible to many people within the community it exists for.
Lighting was central to our ambitions. This outer area had remained untouched by light forever, due to concerns about disrupting the incredible bat habitat. Nevertheless, we found a solution. Over the past year, we have persuaded and guided the City Council to install solar studs around these outer paths; small, low- solar-powered lights embedded on the sides of pathways.
I remember our first meeting with the stakeholders, which we conducted on the scene in early December. Standing in the freezing dark, armed with the testimonies of those we were advocating for, I knew we were taking the first step to reinhabiting our city.
We have also obtained commitments to install covert CCTV cameras around the park, and increase the flow of positive presence through volunteers during high-traffic times. It felt so right: we are able to make social change through community organising, because the reality is that we are never alone in our struggles. Soon, people like me will be able to inhabit their community spaces, knowing they are not alone. Knowing they are supported, and safe.
Soon, people like me will be able to inhabit their community spaces, knowing they are not alone. Knowing they are supported, and safe. - Eva Woods
If there's one thing I've learnt since joining the world of organising, it's that often, whoever has the power to help end your struggles doesn't even know about your suffering. We can see evidence that women's safety is supported, if not secured, in the rapid and enthusiastic response of the stakeholders we worked with. However, our role as organisers goes beyond raising awareness; we elevate the needs of our community, and proceed to hold our leaders accountable in their response. The presence of CCTV and officials in Central Park should never be about surveillance or control; it should be about support, a safety net that inspires solidarity and trust between our institutions and our communities.
It's about making us feel like we can use our own spaces without fear. To fight for safety in Peterborough, we need to start with the basics. And that means letting people know that even on dark winter nights, misogyny will not be tolerated here. Our spaces must remain open to all of us.
At Citizens, we run on a cycle of action: it is now time for us to evaluate, and to think. There is a reason our campaign is called 'Crime and Safety'- the two are intrinsically linked. However, no matter how secure and supported we feel, that will not stop those who abuse us.
It falls on us to decide what the next step will be in our cycle of action, in order to change attitudes too, as we launch our large-scale community listening campaign to choose our next key focuses. And you can be part of that.
Join us on Tuesday the 1st of November at Peterborough College to celebrate all we have achieved, and to stand with us at the forefront of change in Peterborough. Join us in building #PowerInPeople.
Posted by Sylvie Pope on 29 Sep, 2022