Peterborough Citizens is Officially Founded!
Peterborough Citizens Celebrates our Official Founding
On 1st November 2022, over 430 people - including 40 local decision-makers - gathered to celebrate Peterborough Citizens' Founding Assembly. In just 2 years, our initial local alliance has grown to encompass 19 member institutions, with 120 local leaders trained in Community Organising. Together, we pledge to work together for the common good: strengthening our civil society, developing local people into leaders for change, and working to win tangible positive change for the people in our city.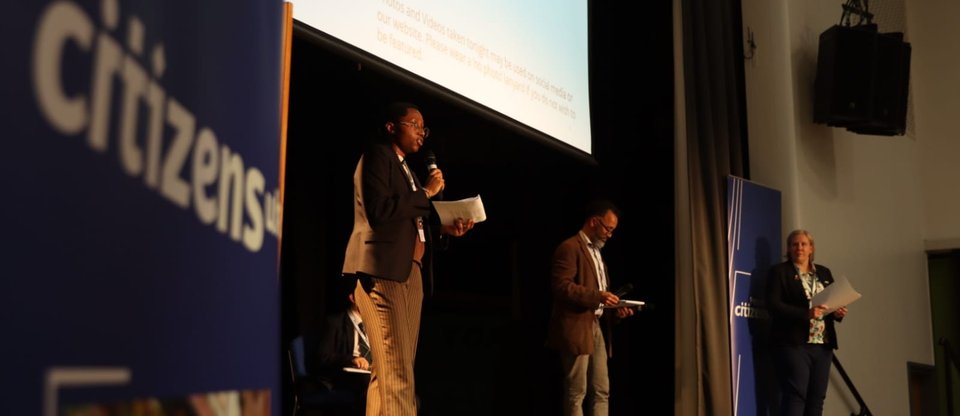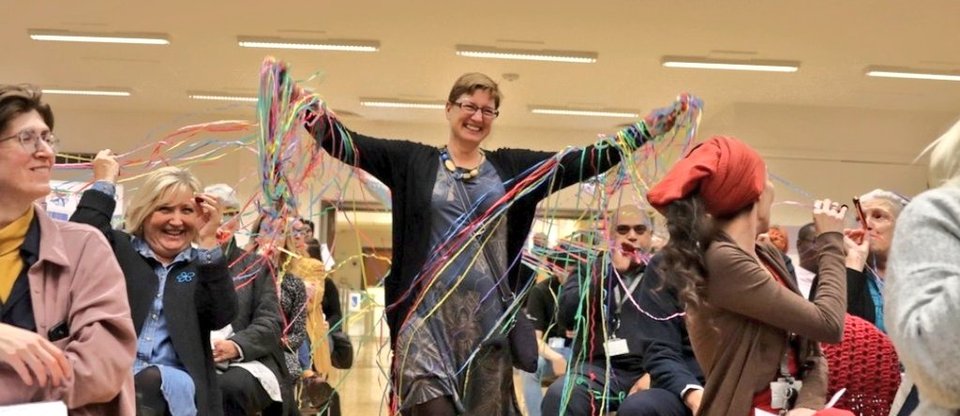 The Assembly on 1st November was a night to celebrate these achievements, and make public our commitments to positive change. Our 4 amazing co-chairs from Unison, Orton Churches, St. John Fisher school and Thomas Deacon Academy led us through a recap of our campaigns so far - covering welcoming Afghan and Ukrainian refugees to our city, working for improved mental health services for young people, and improving the lighting and safety in Central Park. On the Refugee Welcome Campaign, Wafiullah Nasseri (a Year 13 Student from Thomas Deacon Academy) said,
"'As a second-generation immigrant, born to parents who were seeking refuge from the war in Afghanistan during the early 2000's, I could sympathise with the refugee families in Peterborough. I am extremely grateful for being part of this helpful and empowering opportunity. Being a current year 13 student at Thomas Deacon Academy, I was able to represent my school through showcasing it's 6 core principles. The Academy along with other members of Peterborough citizens were able to find houses for rent through a leafleting process. Once we found a house, a group of 6th form students from TDA visited the house to we clean and refurbish, making it ready for the family to settle in."
The Second part of the Assembly was focussed on launching our new listening campaign, with member institutions collectively pledging to listen to 10,000 Peterborough Citizens to find out what is putting pressure on people's lives, and what our next campaigns should be. Both Mayor Nik Johnson and MP Paul Bristow gladly agreed to visit 2 of our listening events to hear directly from the people of Peterborough on what needs to change.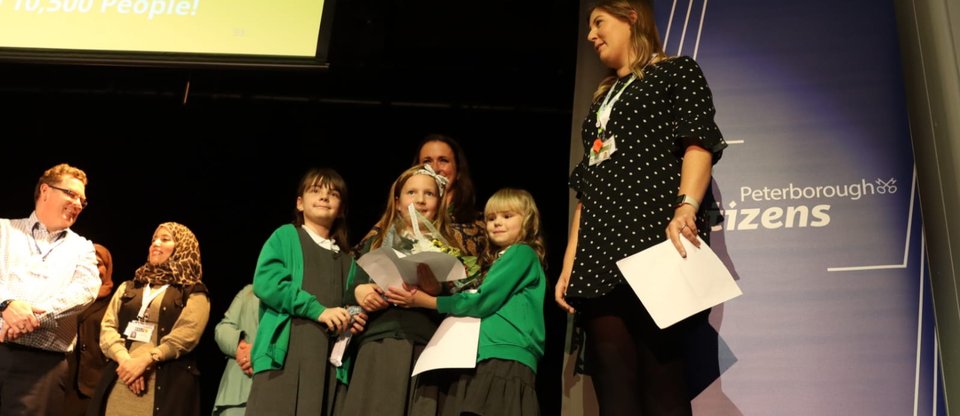 Through this Founding Assembly, we have shown that there is huge appetite for change, and for community collaboration in Peterborough. clearly, when we stand together, we really do have power. Khadeejah Ahsan a Year 13 student at Greater Peterborough University Technology College said:
"I wanted to create change in the city I live in and saw that I could do this through Peterborough Citizens. Through the crime and safety campaign I have learnt to listen, form a team, relate to people in power and hold decision makers to account. Through this Founding Assembly I have learnt that there is so much power in empathy - connecting with each other allows you to have the power to make Peterborough a better city."
'Through this Founding Assembly I have learnt that there is so much power in empathy' -Khadeejah Ahsan, y13 at GPUTC
If reading this has got you excited to make change with us, please use our 'Get in Touch' form - we'd love to hear from you!
Posted by Edie Turner on 2 Mar, 2023