Raising mental health awareness in Harrow
Members of Harrow Citizens hit the streets in their local area to raise awareness about local mental health services among the wider public. Read more to find out more about this important public action.
Blog by Vanessa Berle, of Harrow Citizens' Mental Health Team
On Thursday 27th September members of the Harrow Citizens Mental Health Team, including pupils from Northwood School, spent the afternoon in Pinner distributing our mental health services leaflet. This Directory of local Mental Health Services was compiled by members of our team and in doing so most service providers listed have been contacted and are delighted to have been included.

The Directory lists the many mental health services that are accessible to people both within Harrow and Nationwide.

The aim was to get conversations started about mental health and to ensure that those who are in need of any support are aware of their options . Volunteers approached members of the public to gain a range of opinions and stories on the issue.

We were delighted that some local companies and services agreed to display the Directory. We are proud to say there is now a copy on display outside Pinner Tube Station and Tesco will hopefully also display it in all shops across the borough of Harrow.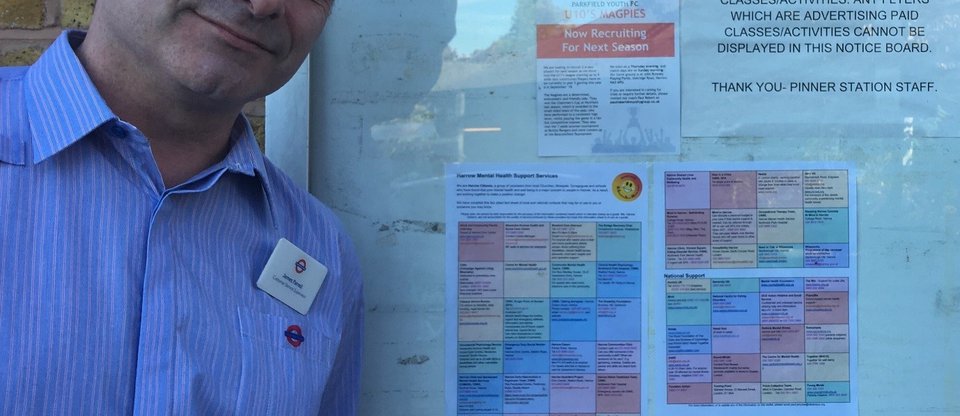 Thank you to everyone who came to support and to those businesses, services and members of the public who gave us their time to help disseminate our leaflet. You can see the Directory of Mental Health Services in Harrow for adults here and for young people here . Please circulate it within your networks.