Tribute to Fr. Marco Lopes - St. Martin of Tours
Tribute to Fr. Marco Lopes - St. Martin of Tours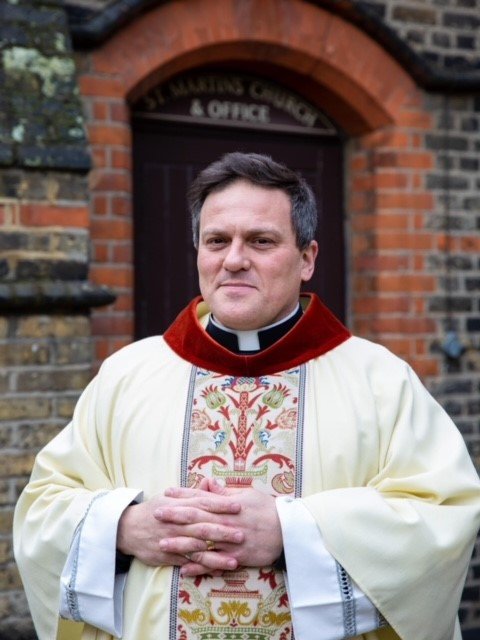 It is with great sadness that we received the news of the passing of the Fr. Marco Lopes, he was a key member of our Newham Citizens Leadership Team and foundation of the Anglican Church in Plaistow and across Newham. We are particularly sad because of the warmth he brought to so many in our alliance. Our warmest wishes, thoughts and prayers are with Marco's wife, family and congregation.

His pioneering ministry with Spanish, Portuguese and English speaking congregations was a marker of his values. While working with the Centre for Theology and Community he developed strong links with St Katherine Cree. You can read a tribute by Josh Harris here, you can also read a tribute by the Diocese of Chelmsford here.

We will write to the membership locally when we have more details of how you can pay your respects.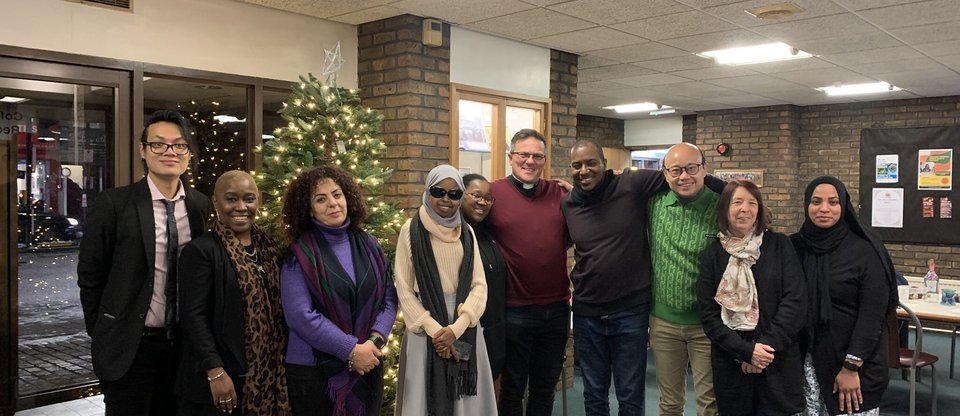 It is with the profoundest sadness that we announced the sudden and unexpected death yesterday of our friend, colleague, priest and brother-in-Christ, Revd Fr Marco G Lopes. Our thoughts and prayers are with Marco's wife and family at this time. May he rest in peace and rise in glory. Revd Dr Sue Lucas, Team Rector, Parish of the Holy Trinity, East Ham
Father Marco was an inspirational leader, in service to his local communities. Marco was a key partner for our campaigns, always supportive with open doors and golden words of advice. Humble and full of humour, meeting Marco was like meeting with an old friend. We worked together on a joint food drive with his church and their neighbouring mosque. He wanted to inspire solidarity across faith communities, while serving the most vulnerable in our neighbourhood. Father Marco was continuously determined, organising and striving for his local communities. We had arranged to meet members of the local police and residents to speak about creating a safer Plaistow on the day he passed. We will carry on that work with stronger resolve and it will be a part of his legacy. He will be remembered as a man of his people, always in service. My prayers go out to Marco's family, his wife and children and all those who were honoured to know him. May God Almighty bring comfort to their hearts and relieve their distress. Muhammad Uddin, Newham Muslim Forum
Charismatic Leader. Celebrated Priest. Teacher Evangelist. Listening Counsellor. Loving Husband. Dutiful Father. Family Man. Committed Organiser. Campaigner for Social Justice. Learned Scholar. Trilingualist. Musician Enthusiast. Genial Host. Congenial Philosopher. Diligent Vicar. Faithful Worker and Warrior. Humble Servant of the people. Blessed Saint. Builder of the Kingdom. Beyond this list, Fr Marco G Lopes carried many other roles. With much good humour. No words can fully express all that Marco embodied. Nor describe what our world has lost. But, it is without question. That the Word of God, and Light of Christ. Is alive, fully in him. Nathan Chan - Music Teacher - St Antony's Catholic Primary School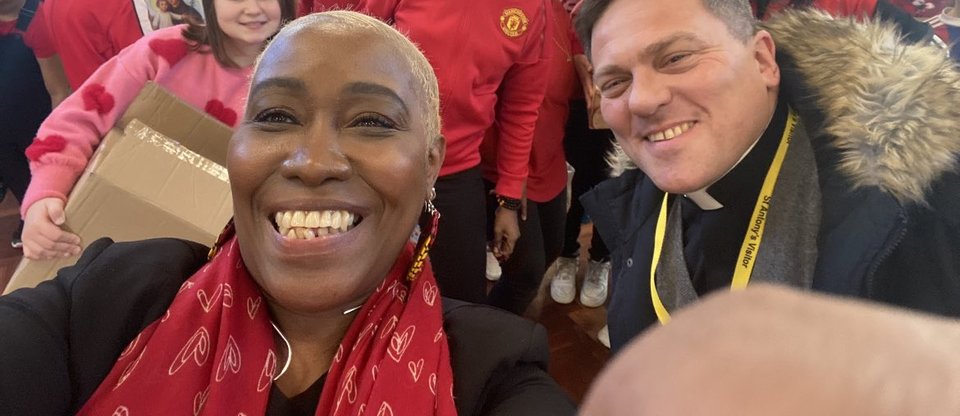 Marco was an outstanding man. He was incredibly cheeky, I remember chairing a meeting on zoom and he messaged me to say "Let's wing it, no one will know" and no one did, he had a way of making you feel at peace. His faith was strong, it was this that made him a man of the people who truly loved his community and knew the importance of spreading his faith amongst others and bringing change to those in need. He will be sadly missed, his smile, his laugh brought so much joy to those that he worked with. I'm blessed to have known him. Caroline Verdant, HLTA - St Antony's Catholic Primary School
Marco was a leader in the truest sense of the word: he showed us how to lead through service to others. Through his ministry at St Martin's Church, he supported his congregation in any way that he could, expanding the meaning of spiritual leadership. In fact, his calling seemed to be a true vocation. I visited St Martin's to conduct Listening work, and saw there how well Marco knew each member of his congregation personally, and their challenges. He would help with these whether it was housing, employment, or many other things besides. He was the hub of a joyful community too, and I was honoured and a little overwhelmed when I was led into the hall of St Martin's for post-service food and socialising – overwhelmed by the sheer warmth I was shown! To extend that to a complete stranger was a rare and special thing, but that is the community at St Martin's. I saw how Marco's congregation greatly respected and valued him. I think we all did. Marco chose to help when he didn't have to. He chose to believe in others when he didn't have to. But he was also humble, not drawing attention to himself, or ever expecting praise and reward for what he did. He seemed to be driven by some kind of light, which he chose to shine on others to uplift us and illuminate our full potential. I remember him suggesting to a teenage member of his congregation that she act as interpreter for a listening interview. She was nervous, doubting her ability and legitimacy, but Marco encouraged her and delighted in her success afterwards. I felt that combination of encouragement and rock-like belief (with just the right amount of throwing you in at the deep end!) when I worked with Marco too. It was just one of the many, many ways that Marco was instrumental in community work. At Money A+E and Newham Citizens, we remember Marco's commitment and leadership; including his vivacious and often very witty MC-ing at events and meetings! And we remember Marco as a kind, generous friend who gave his all to improve the lives of the Newham community. He inspires us and will be sorely missed. We extend our thoughts, prayers and sincere condolences to his wife and family. May he rest in perfect peace. Suzy Kirby, On behalf of Money A+E Team
Posted by Alistair Rooms on 2 Feb, 2023