Tower Hamlets: 2018 Impact
New campaigns and new action teams! Find out about the great work led by Tower Hamlets Citizens this year.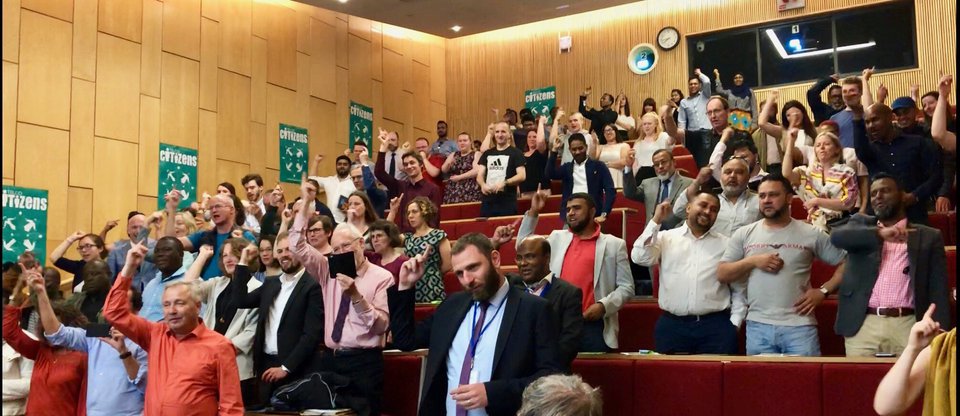 Accountability Assembly

In April 2018 we gathered 120 leaders to the only event in Tower Hamlets to hold the 3 most representative Mayoral candidates to account. At the assembly we won commitments on CLT homes, street violence, wellbeing and Community Sponsorship of Refugees. Together we also recommitted ourselves to Tower Hamlets being No Place for Hate.
Shadwell Housing Team
The winners of the Tower Hamlets' Award at last year's AGM did not rest on their laurels. After winning a local Community Land Trust site they have kept up their hard work and crucially won control over how the site will be developed. Their continued success inspires affordable housing campaigns across TELCO.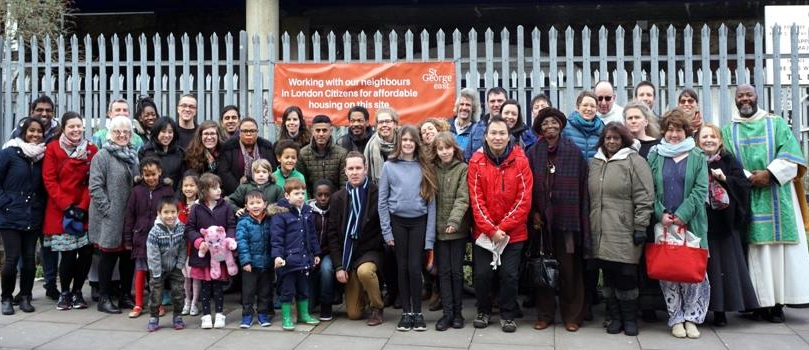 Community Organizing for British Migrant Women

Over the past year we welcomed ELATT London as a new member of Tower Hamlets Citizens. ELATT London helps British Migrant women resettle in the UK and gives space to socialize, learn English and celebrate cultural identities. One of the ways they are learning English is through community organizing and have already done a mental health action.
Queen Mary University Citizens Society

Students from QMUL have launched their own Citizens Society to bring community organizing and Citizens alliance to students at the university. Students have volunteered at actions and become key members of campaigns such as
'Whitechapel Welcomes Refugees'. The Citizens Society are also running a listening campaign on the campus regarding student wellbeing.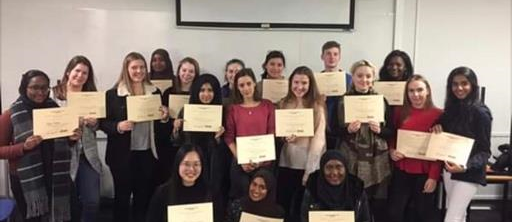 Revolution is in the air!
Tower Hamlets Citizens has partnered with London Sustainability Exchange to pioneer "Citizens Science": Air Quality training for the community. Six-member institutions including, East London Mosque, QMUL Citizens Society, Salvation Army Stepney, E1 Community Church, St George in the East Church and St Paul's School Whitechapel all brought leaders to the training.
Three teams were created at the event to monitor air pollution levels in November at key sites chosen by the teams. We will learn the results at our next meeting in January and take action in 2019. If you want your institution to take part then contact Afsana.Salik@citizensuk.org