Newham Citizens leader Caroline Verdant on the 3 things that inspire her to be brave and fight injustice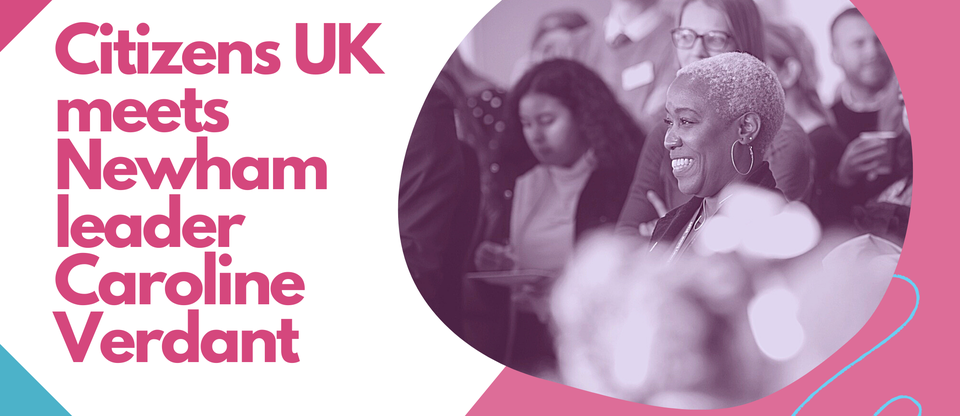 Caroline Verdant is a Citizens UK leader in Newham, East London (TELCO chapter). Here she tells us how she found her passion for community organising and the three things that inspire her to be brave and fight injustice.

I first got involved in community organising through St Antony's Catholic Primary School, where I work as a Higher Level Teaching Assistant and Performing Arts Shadow Lead. For the last 20 years, St Antony's have worked with Citizens East London chapter, TELCO, to campaign for local justice and issues like a real Living Wage. I was invited to get involved with Citizens a number of years ago and started attending rallies where I'd see hundreds of people with banners, making noise outside Westminster.

In those earlier years, I wondered what it was all for. Why was I going to these rallies? Who were the people I voted for and what was I really voting on? Asking myself these questions often left me feeling hopeless and wondering what role I could play in helping my community.

Fast forward to today, I'm a completely different person to when my organising journey first started. My confidence has grown so much, where I can now share my own experiences with bigger audiences, set agendas, chair meetings and speak with politicians, while believing that I can lead and change the lives of my community.

These are just three of the things that have inspired my journey to be empowered and brave enough to speak out and help my community.
My experience and beliefs
I've seen and experienced numerous injustices over the years. One being when I had to move from one borough (with my family of five) to another because there wasn't any affordable housing for me and my family.
Caroline speaking about her experience of moving to another borough because there was no affordable housing.
This has given me the desire to do the right thing and to stand up for myself. And through community organising, I've been able to give my gifts and talents, and show my passion when speaking out on injustice. (Credit to the Community Organisers who have nurtured this!)
Now, I'm working towards building genuinely affordable homes in Newham with other Citizens leaders and the community.
My family history
I come from a family who left their homeland in Barbados to start a new life in England. They faced a barrage of racism and housing issues, having to share places with complete strangers. It made them tough, but also meant they had to fight for themselves because no one else would.
They had to build their own communities, make new friends, and set up local organisations. This allowed them to speak up for a better life for themselves, job opportunities and housing access in preparation for the family that they would go on to have.
My family has given me the confidence and belief that even through so much adversity, your voice can be heard.
Harriet Tubman
So many people have inspired me to be brave – and Harriet Tubman is one of those people. She was born into slavery during one of the darkest times in history. But she stood up for herself and her community, running away and escaping the bonds of slavery through an underground railroad.
Rather than staying in safety once she escaped, she took the knowledge she'd gained through her experiences and made it her mission to rescue her family and fellow slaves via the underground railroad.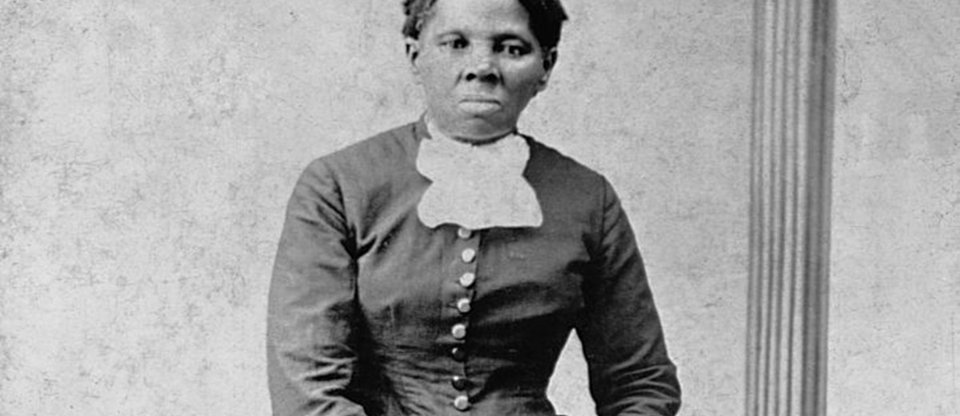 In December 1850, she started the first of many trips to lead hundreds of enslaved people along this route to freedom, also organising a secret network of safe houses for the people she helped to escape.
In the words of Harriet: "Every great dream, begins with a dreamer. Always remember, the patience and passion to reach for the stars to change the world".
Want to create change in your local community?
Take a look at where Citizens alliances are campaigning for the common good and find your chapter (region) - or get in touch about setting up your own! Find out more about our history in community organising and how you can get involved We also offer training, starting with taster sessions, in community leadership and organising
This blog is part of our 'Citizens UK meets' series, where we spotlight a Citizens leader and their passion for creating a better world. If you are a Citizens leader and would like to get in touch, email your local organiser.