My Journey to Community Organising-Gabriella Cara Herraiz, Student of Queen Mary University of London
My Journey to Community Organising- Gabriella Cara Herraiz, Queen Mary University of London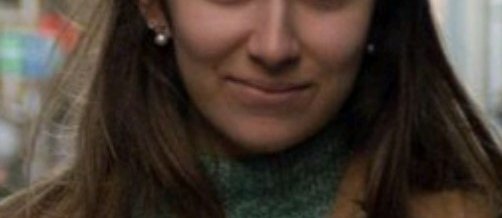 I am Gabriella Cara Herraiz, I am a Spanish student in my Final year of BA International Relations at Queen Mary University of London. My main interests within my field are geopolitics, human rights, and global health, amongst others. I have always been drawn to unpacking and solving injustices, gaining knowledge on refugee rights, and understanding the main drivers of forced migration. As a former Intern at the Institute on Statelessness and Inclusion, I have gained professional experience regarding the main obstacles faced by stateless populations globally. I have also been a leader for Citizens UK since 2019. In this blog I am going to discuss three benefits I have experienced from the relationship between QMUL and Citizens UK. These are a sense of justice, employability skills and community-organising skills.
Justice
As a student of the School of Politics and International Relations, justice has always been important to me, especially bringing justice to younger generations and the wider community. I have been given the opportunity to be part of ground-breaking campaigns and discussions, including the 2019 Tower Hamlets Mayoral Assembly, and Citizens UK's national campaign for tackling homelessness. I have been encouraged to participate in every event, and my voice as a student has been heard to bring more justice and fairness to big issues.
Another crucial experience I have had due to the relationship between my university and Citizens UK, is my role as ESOL/Language Co-Lead for Whitechapel Welcomes. Whitechapel Welcomes is a community sponsorship group under Sponsor Refugees; we are a diverse group of people who dedicate their time and efforts to organise and raise funds to welcome a refugee family in the community. My journey with Whitechapel Welcomes started in 2018, when I attended a talk on campus delivered by community organisers of Tower Hamlets Citizens, Bekele Woyecha and Afsana Salik. The talk sparked an interest in me, and I was encouraged by my professor at the time, Pedro Rubio Teres, to attend the first meeting of the community sponsorship group 'Whitechapel Welcomes'. I will always be grateful to my professor and to my mentors, for encouraging me to create positive change in our community. Being able to give a refugee family a better life in the UK is something I never thought I would be part of as a student, but QMUL has facilitated this by having events by Citizens UK on campus.
Employability
My involvement with Citizens UK as a student of QMUL is one of the main reasons for my personal and professional growth. Since I started with Citizens UK in 2019, I have developed many employability skills, such as effective communication, organisation skills and project management. Leading diverse teams has given me strong teamwork skills and interpersonal skills which are essential for a young graduate entering the workplace.
Since I became a leader for Citizens UK, I have been involved with various responsibilities which have boosted my employability and interpersonal skills. Some of these include; public-speaking skills by delivering lectures at QMUL for First year students on current campaigns and opportunities for students get involved. I have become better in doing research through my role as ESOL/Language Co-Lead for Whitechapel Welcomes, fundraising and project management skills through the 'Fundraising for Syria' event my peers and I organised at QMUL in 2019, and team-building skills demonstrated by my dedication for attending frequent meetings within my group as well as within QM Citizens Society.
Alongside these skills, I received a 3-day intensive Community Leadership training which has aided my development as a young community leader and grounded me within the wider community of Citizens UK. I have assessed my growth and objectives through regular 1-1s with my mentor Afsana Salik. Looking back since I first started in 2018, I did not realise the far-reaching impact of what I was doing. The culmination of achieving my International Relations degree alongside my ongoing community leadership has been an incredibly humbling journey.
I encourage students to act if there is an issue within their community or social circle which does not sit well with them. This is one of the most important lessons I have learnt from my time at Citizens UK so far! Gabriella Cara Herraiz
Community
Through QMUL's relationship with Citizens UK, I regularly engage with top community leaders in their respective fields, as SPIR is a member of Sponsor Refugees. Citizens UK's collaborative, inclusive culture and the welcoming nature of the community sponsorship group appealed to me from the very beginning. My network within the wider charity sector has grown because of this relationship, and most importantly, I have felt a sense of belonging and trust within each of the teams I have co-operated with which is very rewarding.
My university places a strong emphasis on community-building, and motivating students to care about their local community. The ongoing relationship between the university and Citizens UK is vital for students like me, as we are offered the chance to develop as leaders within our community and connecting with different groups of people locally. I am very enthusiastic about helping a refugee family and being part of a co-operative and supportive network of people in the process. Some of the incredible people I have come across over the last two years have been instrumental in building my confidence as another member of the community fighting for justice.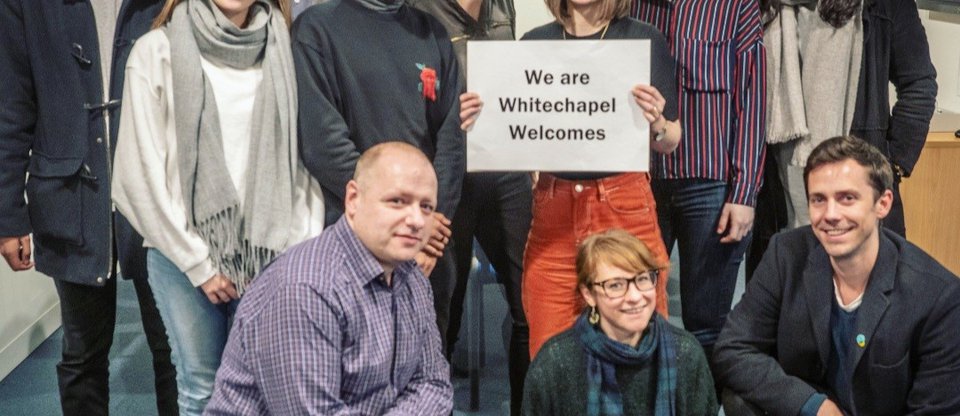 I would have never known about the inclusive work that CUK stands for, if it was not for QMUL and SPIR organising that particular talk with in December 2018. Through my degree, I have learnt about international law, conflict resolution, certain refugee crises, and so on. However, the tangible successes due to my community leadership would not have been possible without the relationship between my university and Citizens UK. I was given the opportunity to put my academic knowledge into concrete practice. Therefore, the relationship should be more visible, and more accessible to students as they would benefit in many ways.
I am so grateful that QMUL's SPIR is a member of Citizens UK and is giving its students (myself included) the opportunity to connect with the local and national community to bring change. I encourage students to act if there is an issue within their community or social circle which does not sit well with them. This is one of the most important lessons I have learnt from my time at Citizens UK so far!
Posted by Afsana Salik on 22 Mar, 2021