Highlights from Tower Hamlets Citizens
Highlights from Tower Hamlets Citizens
Congratulations!
All leaders for your hard work and great leadership. Last few years have been very difficult for our communities. The covid19 pandemic, led many of us to experience loss. Some of us lost family members; neighbours while others lost jobs and businesses. The Ukraine war broke us in tears and then the cost of living hit the community and made us all feel vulnerable. Yet, our leaders in the community did not break their hope for change and hunger for power. We persevered to build power by developing leadership and taking action. It reminds me that 'we need action, not hope on brining justice'.
Afsana Salik
Tower Hamlets Organiser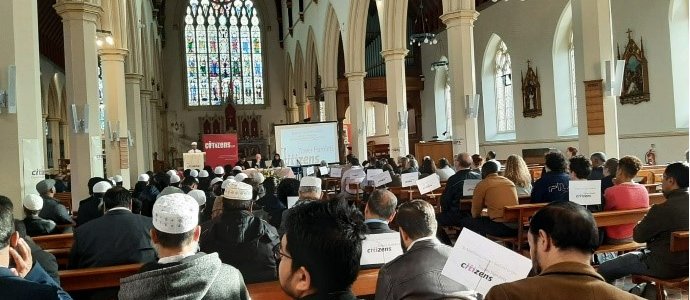 Welcoming New Members
Coffee Afrik CIC- Working Towards a Brighter Future. Lead By Inclusive Community Empowerment. With Growth, Mental Health, Enterprise Resilience & Recovery pathways
Life Seeker's Aid- Life Seekers Aid is a charity for asylum seekers and refugees, run by asylum seekers and refugees. Life seekers Aid worked for the welfare and rights of asylum seekers during the asylum process with cooperating with local and national charities, legal and medical organisations, and official bodies
.
Key Highlight
- Queen Mary University of London became a principal members university in Citizens UK. Increased membership from £20k to £40k. community organising is embedded in 4 undergraduates degree modules in School of Politics and International Relations
- 5 leaders graduated in Community Leadership from Newman University Birmingham. Congratulations to Laura Kekuti, Dr Mahera Ruby, Salma Siddque, Nurul Ullah and Yesmin Begum
- 12 Undergraduate students from Queen Mary completed Community Organising Internship and received certificates from John Biggs, Former Mayor of Tower Hamlets
Read Tower Hamlets Citizens Impact Report 2022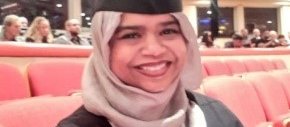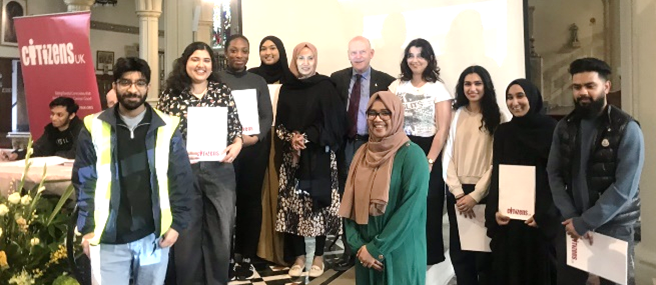 Housing
Over the last 18 months the work on genuinely affordable housing has continued to further projects which have been established for some time and begun working on more affordable housing alongside a redeveloped swimming pool and leisure centre. The need for affordable housing continues to grow, but community-led affordable housing is a slow process which requires commitment. The pandemic only further highlighted the issues of overcrowding, and the growing cost of living crisis is exacerbating the issues of damp and mould in homes when families can't afford to heat them.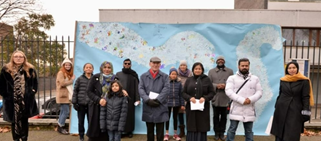 Gosling Garden
The campaign was halted in 2020 and 2021 due to the pandemic but was resumed in 2022. Pupils held a final meeting with community leaders and the Mayor to commit to three 'asks': improve lighting, increase police patrol and also explore installing additional CCTV in the park. Subsequent to the meeting, police presence was visibly increased, the park was more frequently cleaned. However, since the election of a new Mayor a lot of this has now dwindled. The school is now considering resume the campaign with a new cohort of pupils.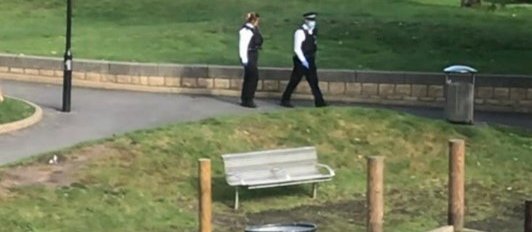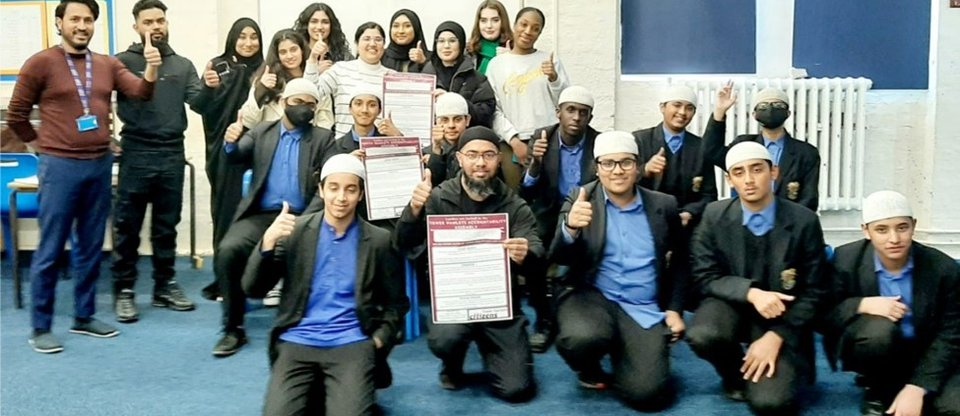 Mental Health
We have built a growing alliance of 15 member organisations called the Tower Hamlets Community Mental Health Alliance. The Alliance is meeting in person for the first time on 6 December to plan our objectives for the next 12 months. We will elect Alliance members to sit on the newly formed Tower Hamlets Mental Health Partnership Board alongside powerful leaders from the NHS and the Local authority. We want to ensure that the Third Sector play a bigger role in designing and delivering excellent community services. We have a particular concern what services are delivered with cultural competence learning from local community approaches.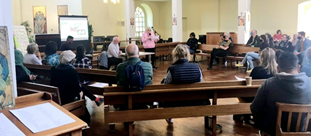 Queen Mary University of London Neighbourhood Walk- Action
Undergraduate students from Queen Mary spent a week doing neighbourhood walks in Tower Hamlets. More than 250 students visited to the East London Mosque, St George's in the East Church, Darul Ummah Mosque, London CLT, Jamiatul ummah school and Mind Tower Hamlets to learn about challenges the community is facing, the campaign they are working and how community organising is equipping community to fight for the injustices they are experiencing. A special thanks to Dilowar Khan, Fr Angus Ritchie, Sajeda Ahmed, Alom Ambia, Hannah Emily-Wright, Maryan and Joanna for your support.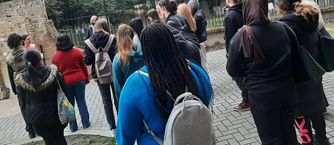 Posted by Afsana Salik on 30 Nov, 2022