Hackney Citizens: 2018 Impact
Read this blog on the justice that Hackney Citizens have won this year!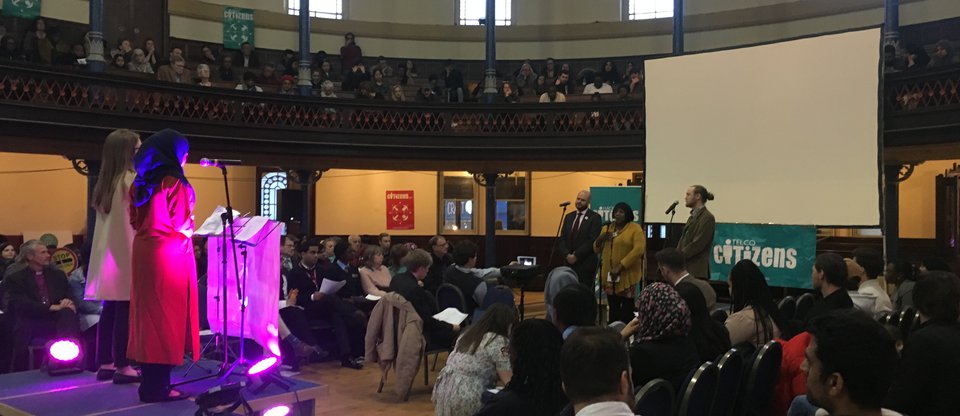 Candidates for Mayor of Hackney respond to our agenda's asks in April 2018, ahead of the local elections held in May.
Hackney Mayoral Assembly
Through our habit of action, we're proud of the justice we've won – culminating in with our Mayoral accountability assembly in April, with over 400 leaders from across Hackney, holding candidates to account, which was co-chaired by Andy Pakula, New Unity and Savannah John-Leighton, St Anne's Church, Hoxton.
Fair Energy Mark
By replicating the approach of the Living Wage Foundation, we've built strategic relationships with energy suppliers, Bulb and Octopus Energy, creating fairness in the energy sector to benefit people and the planet. This has come out of listening campaigns highlighting the impact of fuel poverty, especially in these coming cold months. This is led by Loughborough University London, St James' Church, Clapton, and Money A+E (pictured). If you're interested in this, please contact froilan.legaspi@citizensuk.org
Refugee Community Sponsorship
After a year-long fight, Hackney Citizens has finally won an agreement with the Mayor of Hackney to support the community sponsorship of Syrian refugees. The sponsored family is due to arrive in the beginning of 2019. The North Hackney Welcome Project, is supported by St Mary's Church, Stoke Newington, as well as other local people.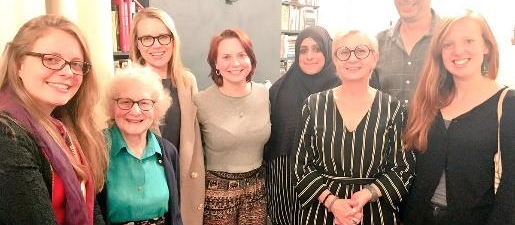 Hoxton Zebra Road Crossing
We still have a strong commitment to local action, winning a number of improvements in the borough, including a new zebra road crossing in Hoxton. This was led by Randal Cremer Primary School; St Monica's Primary School, Hoxton; St John The Baptist Primary School and St John's Church, Hoxton.