Sue's Story: "Living without status, everything is difficult."
Sue's Story: "Living without status, everything is difficult."
I was working as an assistant and studying Business Administration at the time my visa was coming to an end. The college I was attending withheld my passport and when I asked for it back, they refused and withheld my ID. They eventually sent the passport back a year after my visa expired, threatening to tell the Home Office. I was now officially undocumented with no job and my education taken away from me.
One of the secretaries introduced me to someone at her church who she thought might be able to help. I quickly found out him and his friend, who worked at the Government, wanted to take advantage of me - demanding I either slept with him or pay £10,000. Things quickly got worse. They began harassing me, ringing me at all hours of the day, asking me to meet at hotels. I refused and had to change my number for them to stop.
I have always been a very independent person, so not being able to work because of my lack of status makes me feel like a failure. It's very degrading and makes me feel useless, without purpose. I love doing things for others and yet I can't contribute in any way – a feeling I'm sure most people without status experience.
Living without status, everything is difficult. Even just getting the basics, is hard as I am not able to afford necessities like toiletries, clothes or rent. With a young daughter to think of too I began doing work that was cash-in-hand only to keep a roof over our heads. A friend, who knew what I went through, offered her sofa until everything was sorted out. I feel like a failure, having to depend on handouts and not being able to do things for myself.
I have always had the urge to help people and working with children has always been my passion. I saw early on how many kids were suffering, how many are in foster care and needed help. If this support was offered from a very young age, I believe a lot of those kids would be better off. The dream was to become a Child Psychologist, but I couldn't afford it as the University didn't offer the option of paying monthly. For an international student it costs up to £12,000 per year to study in the UK but because I am not allowed to work I did not have that kind of money and could not afford to pay it. It feels like a helpless cycle.
When I first came to the UK, I wanted to secure a better future, not just for myself, but for my daughter too. I have built my life here for nearly two decades, putting down roots, raising my daughter, and building a community. This is what I call home, and yet, I feel like I am in constant hiding, afraid of being torn away from my family, my home and the friends I have made over the years.
I have become suspicious and paranoid of every van I see, worried that it could be someone trying to deport me. When my fiancé had an emergency, I couldn't drive him to the hospital because if I got pulled over, I could get deported. So instead, we had to wait for an ambulance for what felt like forever.
Winning this campaign for me will mean freedom, being released from bondage after 18 years. Finding my purpose in life again, being allowed to work, drive and earn my own money again. Really live my life fully and freely.
Being a part of this campaign and winning would be even more satisfying because I know, I am not just doing this for selfish reasons but for every single one of my neighbours without papers who also feel trapped. People just like you and me who will come out of the shadows and do their bit for their communities could finally not feel scared anymore and can begin to earn money, pay their taxes and live just like everyone else.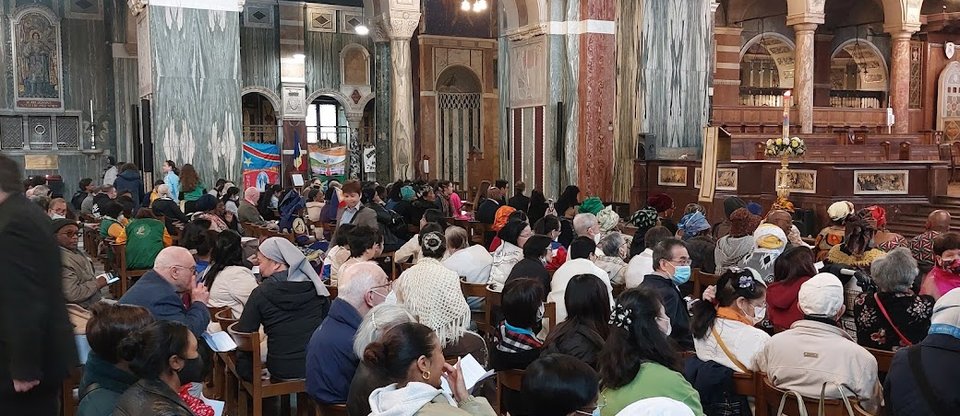 We believe that we should care for our neighbours, wherever they were born and whatever their immigration status. Many of us or our neighbours are unable to participate in the economy, our communities or in public life because of lack of immigration status. We are calling for 'settled status' for all who call the UK home.
Posted by Lauren Del Fabbro on 4 Aug, 2022