Hannah's Story: "Winning means having our lives back"
Hannah's Story: "Winning means having our lives back"
I came to the UK over a decade ago to settle down with my husband and start a family.
My husband was working as a software engineer. I joined him on a dependent partner visa and started working and volunteering within the healthcare sector - from council health programs to care homes. Outside of work, I volunteered with the children's department in church, where we taught children Bible stories and organised leisure programs and activities all year round. I really enjoy working with various diverse people and clients – it makes me more interested and passionate about the work I do.
As we were here on a visa, we had to renew it every few years. This was successful so we continued to build our lives in the UK until three years later when our application was refused without any form of appeal. My husband and I immediately lost both of our jobs, status, and were made homeless.
The refusal of our visas broke my heart. I started having panic attacks out of fear of the future. Since our immigration status changed, we were denied the right to work, making life very difficult for my family as we did not have a stable home anymore. We had to move out of our house as we couldn't afford the rent any longer and lived out of the benevolence of friends in the community and our local church. We became dependent on the people around us and couldn't live with a sense of privacy or freedom anymore.
Winning the campaign and settling our status would be a very joyful experience. Our lives that have been on hold can continue again. We can progress our careers, go back to work, and provide for our children again. Winning means having our life back.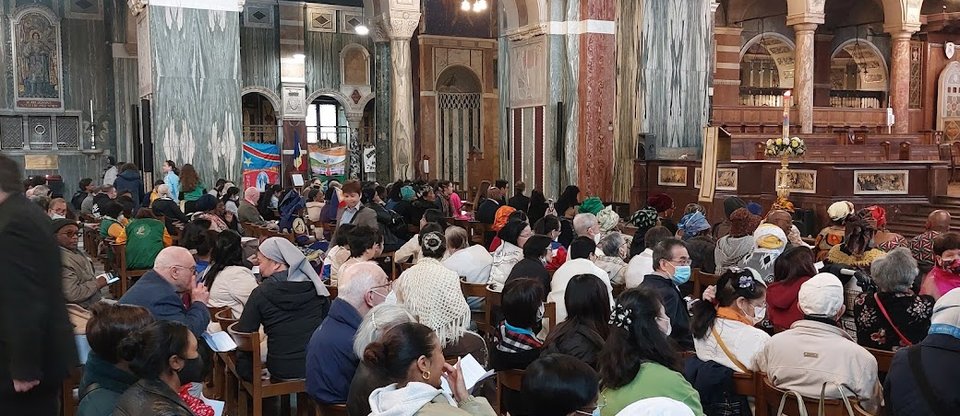 We believe that we should care for our neighbours, wherever they were born and whatever their immigration status. Many of us or our neighbours are unable to participate in the economy, our communities or in public life because of lack of immigration status. We are calling for 'settled status' for all who call the UK home.
Posted by Lauren Del Fabbro on 2 Feb, 2023