New analysis by the Living Wage Foundation finds large wage disparities in London based on ethnicity
New analysis by the Living Wage Foundation finds large wage disparities in London based on ethnicity
New analysis of ONS data by the Living Wage Foundation has shone light on how people of certain ethnicities in London are significantly less likely to earn a real Living Wage than others.
The new analysis found Pakistani/Bangladeshi workers are the most likely ethnic group to be low paid in London, with 29.7% earning less than the London Living Wage, which currently stands at £11.95.
Moreover, it was revealed that Black African/Caribbean/Black British workers are the second most likely to be low paid, with 23.1% earning below the London Living Wage, whilst the figure for white workers is significantly smaller at 10.4% in comparison.
On top of these findings, the analysis also showed that the issue of low pay adversely affects different age groups, with 62.8% of workers aged between 18-21 years old being paid below the London Living Wage.
As the cost-of-living crisis continues, many workers and families across the country are feeling the squeeze, with those in the capital amongst those hit the hardest.
The Making London a Living Wage City project, led by Citizens UK and the Living Wage Foundation, aims to put hundreds of millions of pounds of wages into the pockets of Londoners and lift tens of thousands of workers out of in-work poverty by boosting the number of accredited Living Wage employers across the capital.
As well as focusing on the issues around low pay, the project will also tackle precarious work through Living Hours – a standard to help workers get the hours they need to make ends meet and protect them from job insecurity.
At its heart, the real Living Wage campaign is rooted in communities taking action to ensure workers are paid a wage that reflects the cost of living. With inflation soaring to 10.4% in February, it's never been more important to make sure workers and their families do not fall into in-work poverty.  
Despite the growth of the movement, low pay remains a pressing issue, with 13.6% of jobs in London paying less than the real Living Wage. These findings shine light on how it is more important than ever to champion a real Living Wage in London.
Now that I earn a real Living Wage I've been able to help my daughter pass her 11+, which I wouldn't have been able to when I was earning below that. Whilst it's safe to say the majority of workers in London are feeling the squeeze, this research shows that your ethnic group could mean you're more likely to be affected by low pay. It's simply unjust - and more employers must step up and commit to paying their workers with a real Living Wage to tackle these inequalities Michael, a Citizens UK leader and worker in London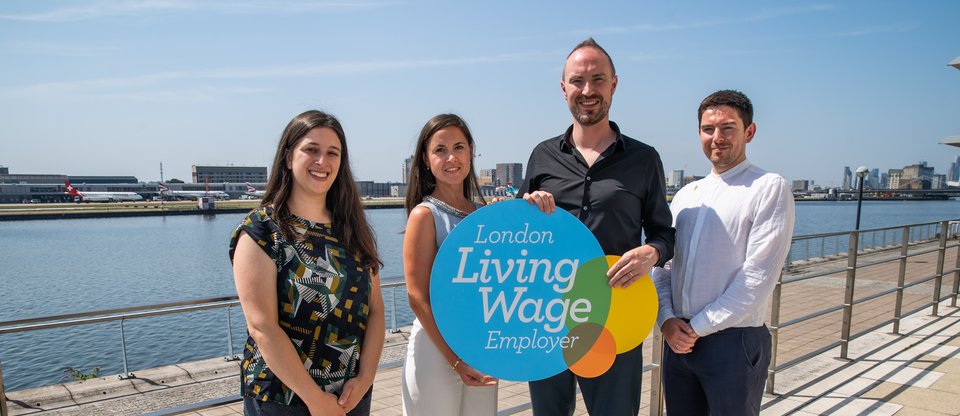 Over 12,000 businesses across the UK are accredited Living Wage employers with the Living Wage Foundation. This means businesses voluntarily pledge to pay all their workers a real Living Wage, the only wage rate that takes into account the cost of living.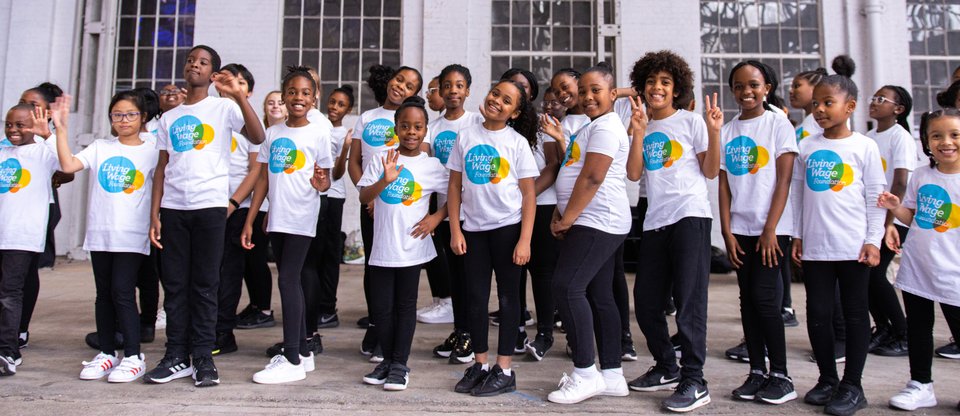 Our vision is simple - we would like everyone in the Capital to get the real Living Wage. We've received £4.8 million in campaign funding and are working with the Mayor of London to make it happen.
However, we need workers, businesses and civil society groups to join us in the fight for fair pay!
Posted by Olivia Smith on 4 Apr, 2023