Community leaders demand a real Living Wage for care workers from Barchester Healthcare who pays execs millions
Community leaders demand a real Living Wage for care workers from Barchester Healthcare who pays execs millions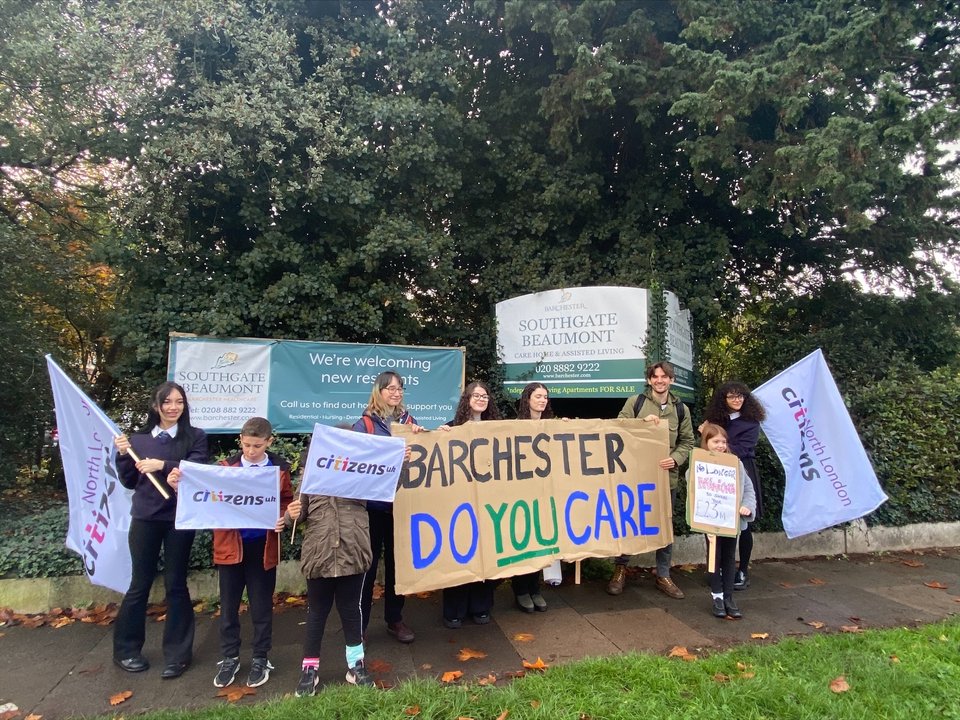 This week, Citizens UK community leaders gathered outside a Barchester Healthcare care home in London, urging them to commit to supporting a real Living Wage for care workers. Barchester Healthcare currently do not pay all their workers the real Living Wage, which stands at £11.95 in London and £10.90 for the rest of the UK. These rates are calculated according to the true cost of living and are recalculated every year.
Their action echoes the same demand of a demonstration which occurred earlier in the year at the company's headquarters. With access to the care home's premises being denied, pupils from the local Willow primary school delivered cards they had made for the care workers, in celebration of them, through the letterbox. They wished to actively show appreciation for their hard work, as staff are not valued enough through their low wages.
Low pay commonly coincides with care sector jobs, particularly in comparison to the salaries of company executives. The Centre for the Understanding of Sustainable Propensity (CUSP) reported the stark reality that by 2020, the average director's remuneration was 11 times higher than that of the average employee.
The 'Making London a Living Wage City' campaign is led by Citizens UK and the Living Wage Foundation, aiming to put wages back into the pockets of Londoners and lift tens of thousands of workers out of in-work poverty.
I work closely with care workers in my role and see their dedication to caring for others. So many people think care work is low skill, but I know first-hand it's not. The job requires a lot of specialised training, yet many care workers are hardly being paid enough to live. More and more are having to choose between necessities like paying their energy bills or doing a food shop. It's simply not right, which is why we're continuing to urge Barchester Healthcare to pay their workers a real Living Wage Barbara, an enablement worker in London and Citizens UK leader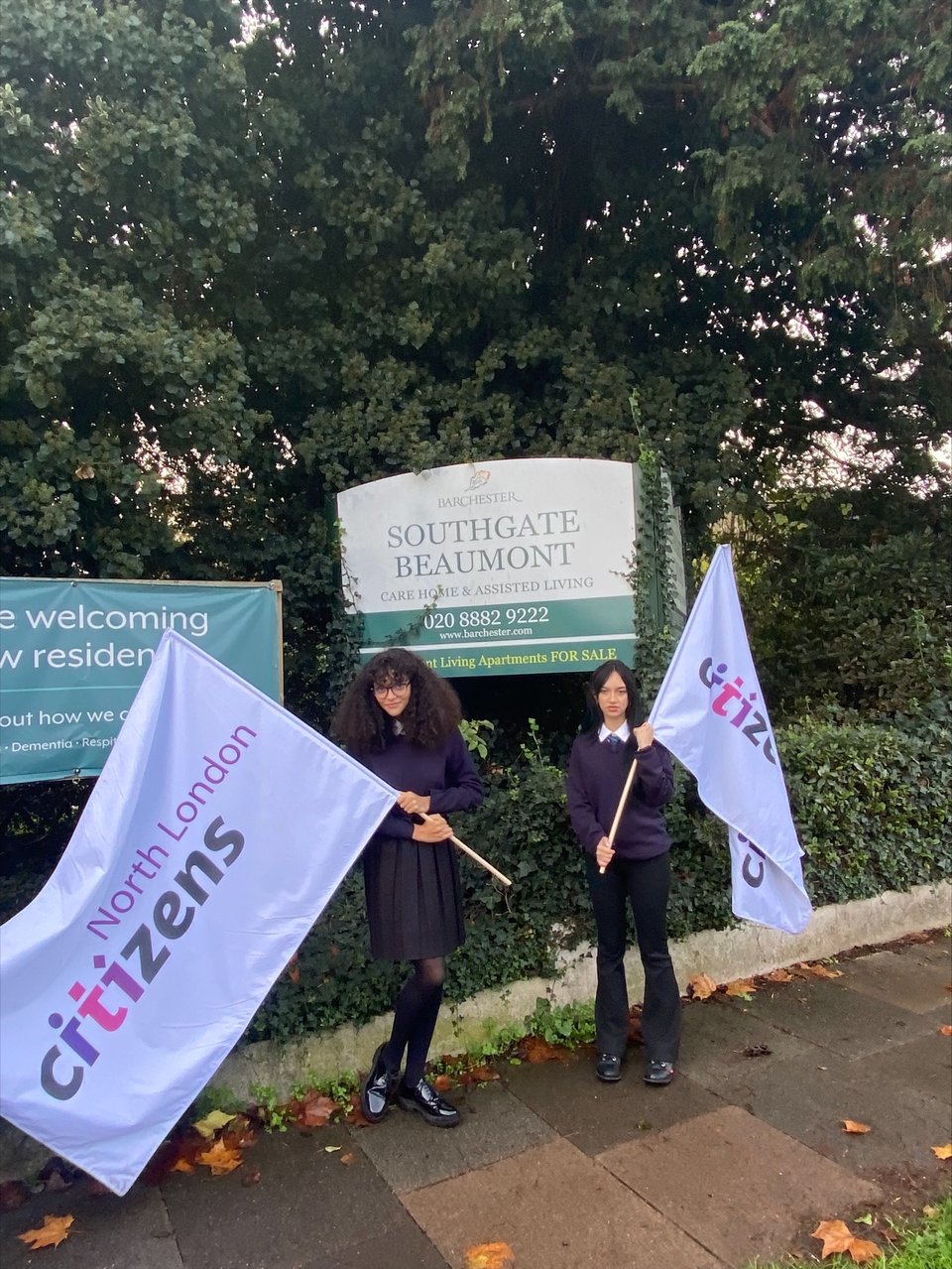 Barchester Healthcare financial reports highlight an extreme gap in pay. In 2020, CEO Pete Calveley was paid a salary of £2.27 million, which shockingly is around 130 times more than some of the carers who worked for him on the frontline during the pandemic. Whilst most recent accounts submitted in October 2022 show Calveley's yearly earnings as £898k, it was also reported that this only accounts for the portion of his salary which is attributed to Barchester Healthcare Limited. In matter of fact, the rest of his salary sits under a Jersey-based Company, Grove Limited, which owns all sub companies.
Alongside these low hourly wages, there is also evidence to suggest overall poor practise when it comes to pay. Data gathered by Breakroom shows that 91% of a sample of 64 Barchester Healthcare workers said they wouldn't get paid if they were sick but scheduled to work between April 2022 and October 2022. Additionally, Breakroom also found that out of 72 workers, 50% declared they did not get paid breaks between the same time period.
Whilst low pay is prevalent throughout the sector, we must also recognise and celebrate improvement. Over 230 Care Providers have become accredited Living Wage Employers in the last two years, despite increased pressure on the industry, because it makes good business sense attracting talent, increasing retention and providing staff in Health and Social Care with dignity and respect.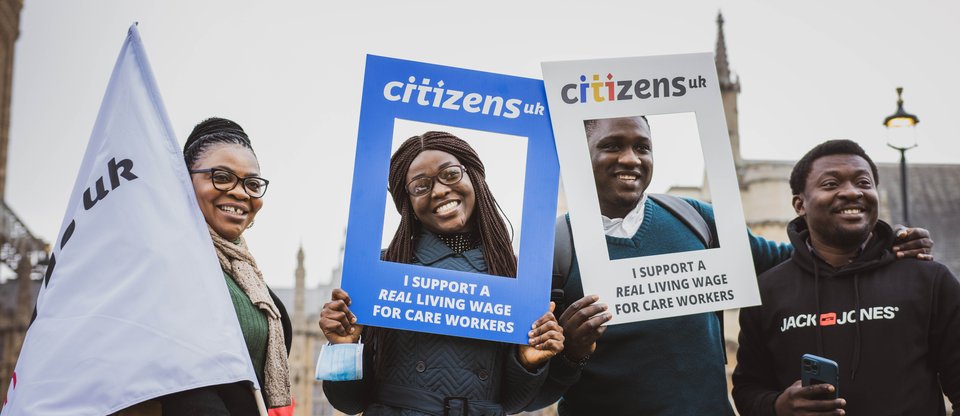 Learn more about Citizens UK and the Living Wage for Social Care campaign and how you can get involved with this important work.
Posted by Olivia Smith on 17 Nov, 2022