Why service designers and community organisers need to work together
Blog by Lucy Stewart, Senior Researcher at Snook , a multidisciplinary design studio that creates products, services and tools that help people and governments thrive. In this blog (also available on Medium ) she reflects on her training on Community Organising and how service designers and community organisers can work together to craft next era government.
Last autumn I went to a two day Community Organising training facilitated by Citizens UK. They pioneered campaigning for the Real Living Wage and urban Community Land Trusts, holding politicians to account by returning power to the people.
Members come from housing associations, mosques, churches and synagogues, schools and civic institutions. The people involved in getting these networks to work together call themselves 'Organisers'. They bring people together to take action and overcome social injustice.
I thought about how the service design approach has worked well in community-focused projects I've done this year. As service designers, we bring people together around evidence and ideas to strengthen relationships and deliver change . Our ability to explain things well through facilitation, visual communication and storytelling help buy-in. Testing and prototyping ensure things we design, whether a new digital prototype or reflection on a council's use of physical space to bring people together, are tangible and we can provide evidence of whether they work or not.
On the flipside, Organisers focus on action and negotiation . They coach and train leaders to win the change people wish to see in their community.
Combining these skills and forming a working partnership could enable local government to re-imagine and build what good public service looks like in 2020 and beyond.
We like to build on great pre-existing work like 'Social pedagogy in the UK: theory and practice' by Keith Hatton, (2013, Lyme Regis: Russell House Publishing Ltd).
Our work with Camden Council re-imagined the relationship between a council and its citizens. We built on lessons learned from the Wigan Deal, in which public services seek to build on the strengths and assets of individuals and communities to improve outcomes.
We're also currently building an alliance in Hammersmith and Fulham to address food poverty. The goal is to ensure no child is too hungry to learn.
To deliver these projects, we've found that the techniques we used for the delivery of transactional services aren't fit for purpose on their own. If government has often thought about innovating by tweaking transactions, then perhaps working with community organisers will help us push our practice further to be more effective facilitators of a relational state.
As a practitioner in service design and a student in organising, here's what I'm learning:
We have lots of common ground to build on…
Same rituals, different questions
We started the day with 'rounds' which felt a lot like 'check-ins' but we were asked slightly more personal questions to help us to build relationships in the room quickly. While we Service Designers run sprint planning, organisers use the art of negotiation to navigate to the next meeting. We're both bounded by time and goals and each responsible for delivery/wins.
Grounded in research, but with a different approach
As service designers, we're grounded in ethnographic research, visiting communities with lines of enquiry and motivations for research (outside-in). An organiser's approach to research is more open, motivated by identifying community members' self-interests and building on these to form relationships and inspire action (inside out). It's place-based, with local alliances that represent the needs of local communities and enable people to represent themselves.
Showing the 'world as it is and how it should be'
Both service designers and organisers work to demonstrate a problem and propose possible solutions. A service designer may show this through sketches, blueprints and roadmaps, organisers through power analysis and 'public drama', the act of drawing attention to efforts by occupying space and demanding attention.
..But our practices do differ
Organising addresses power more directly and effectively
As service designers, we often start with Heads of Strategy or Chief Executives. Community Organisers start with shared concerns between people in communities. I like how Citizens UK include Leadership Development as part of the definition of 'action'. And the underlying belief that delivery means very little unless you empower someone along the way. Their focus on training and coaching complements our practice of embedding design. But we designers need to give more time and consideration to power in the context of stakeholder mapping.
Who frames the problem
Research in organising starts by listening to a community, not with a predetermined brief. Community Organisers facilitate a strategic response to issues and take action to get a reaction. This is how they win change. As service designers, we're encouraged to question the brief but rarely ask someone else to frame the problem. To avoid bias, service design can add weight here to ensure it's not only the most vocal who structure the dialogue. We can do this by designing and using tools and processes that enable everyone to contribute.
Action vs delivery
What community organising does well is renegotiate relationships through winning. Action is the method of delivery. It's powerful because it treats the dynamics between people and place as the materials for designing better communities. It's systemic because it builds a belief that things can and do change.
It was refreshing to be surrounded by people so different from myself. Pastors, representatives from housing associations, NHS nurses, refugees. Organisers are captivatingly good storytellers and emotive activists who bring their sense of injustice to the work.
If we agree that design is political, then we can no longer ignore these dynamics and hide behind predetermined briefs. We try to challenge the briefs our clients set us, but that can be  tricky when it's part of a commissioned piece of work that has been signed off by procurement.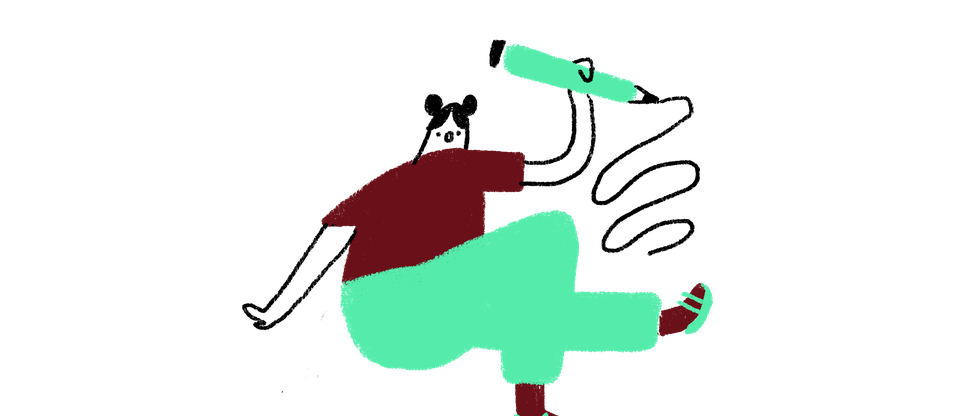 So service designers craft new narratives. Organising challenges power to ensure change sticks. Combining the two means we can:
Buy into a shared vision of social justice
Build a next era government better suited to address and rebuild trust and accountability in local government
Reinvigorate communities through a more distributed allocation of power
Address where the money comes from and better leverage it (see this post from
Cassie Robinson
) Build off of the ideas like
City Safe
forged through organising and work directly with communities to make them more robust and sustainable services
We're looking forward to working with Froi and team at  Citizens UK as well as Laura from Loughborough University to understand what this partnership means in practice.
If you work in local government and are up for exploring this together with us, get in touch .
"Without reflection, we're just a bunch of undigested happenings"