UK Asylum Case for Child Refugees with Family in Britain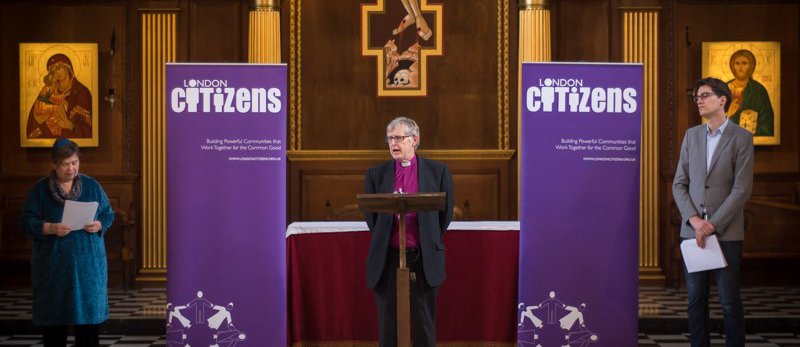 The plight of four children living in the refugee camps of Calais hoping to be reunited with family members in the UK is currently being heard by a Presidential Panel at Field House in London. Members of Citizens UK, who are supporting the children's asylum case, are hopeful it can pave the way for more vulnerable young people to be brought to safety in Britain.
The Bishop of Barking, the Right Reverend Peter Hill, said while giving aid is worthwhile, many young people need to be allowed to come to Britain and be reunited with their family members.
"Our Government and the British people have been incredibly generous, giving huge amounts in aid to support the refugee camps surrounding Syria, but these young people have the legal right to be with their families in Britain. This isn't about an open door immigration policy, it's about helping the youngest and most vulnerable to safely join their loved ones."
George Gabriel, an organiser with Citizens UK said "We hope that the outcome of this hearing will be positive, and allow for other children and young people to gain safe entry to the UK. That's the only way to bring order to chaos, stop people risking their lives and put the traffickers out of business."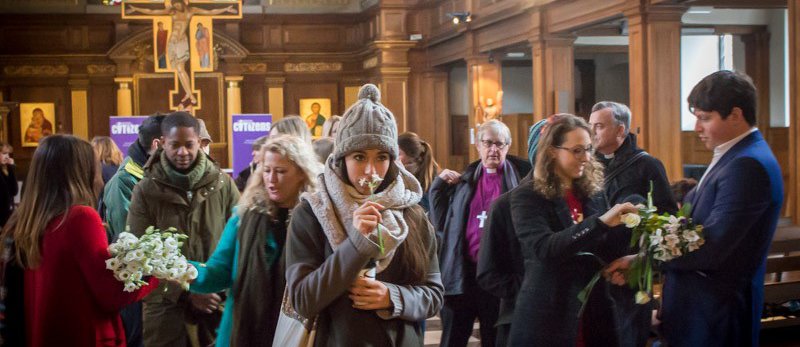 Many refugees have risked their lives as they flee war-torn countries in a bid to find a better life in Europe. On Monday 18 th January, a service was held, coinciding with the court case, to remember child refugees who have lost their lives in terrible circumstances. One such individual was 15 year old Masud, a young Afghan teenager travelling from Dunkirk in hope of reaching his sister in Britain.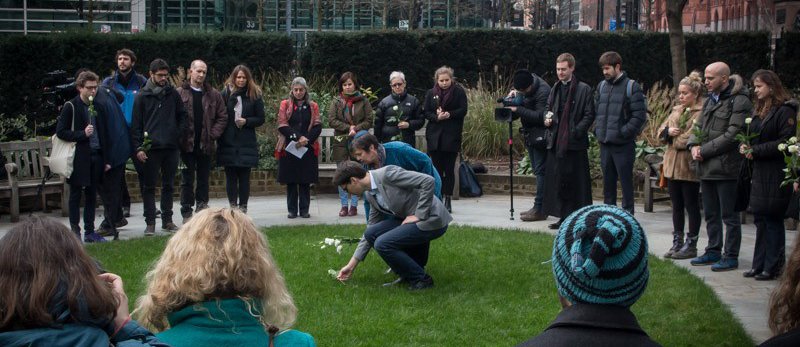 Over 50 individuals, including Green Party leader Natalie Bennett and actress Oona Chaplin, gathered at St Andrew's Church in Holborn for the service before moving outside to lay down flowers. Chaplin, who was tearful after the service, said: "I would urge David Cameron to consider what kind of society he is prepared to defend. The values we are killing people for overseas, human rights, decent, dignity these are the very things at risk now, on our shores." She added: "This isn't just going to go away. We cannot wash our hands of this issue. This isn't a refugee crisis, this is a humanitarian crisis."