Tyne & Wear Citizens launch campaign to get a counsellor in all schools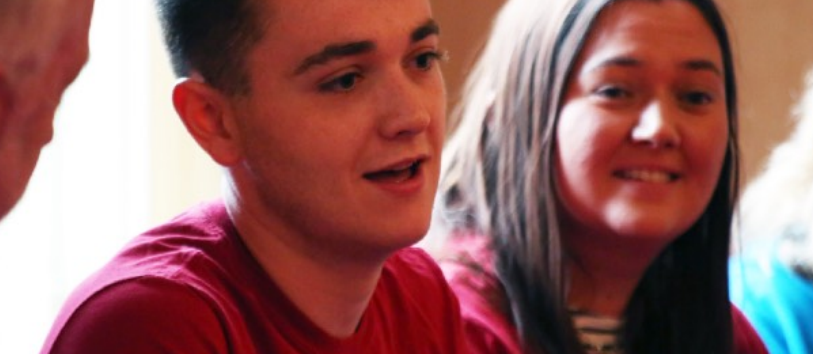 Tyne & Wear Citizens is launching a campaign to get schools-based counsellors in every single school in the area and across England.
Why are schools - based counsellors needed?
A new report from the Centre for Mental Health estimates that up to 1.5 million children in England will need support for depression, anxiety, post-traumatic stress disorders and other mental health difficulties in the coming months and years. That' s equivalent to 15% of all children.
In Scotland, Wales and Northern Ireland, schools-based counselling is a statutory requirement, but this is not the case currently in England. This is why Tyne & Wear Citizens is beginning its campaign to  secure the statutory provision of schools-based counselling in the region and nationally. 
School-based counselling is a proven intervention for children and young people experiencing psychological distress. The cost of delivering six counselling sessions is £293. By contrast, the average cost of a referral to Children and Adolescent Mental Health Services (CAMHS) is £2,338. Schools-based counselling has also been shown to minimise pressure on CAMHS services.
We estimate that this provision will cost £149 million per year. This compares with the £700 million per year spent on CAMHS services according to the most recent available Department of Health and Social Care figures.
Figures from the latest counselling for children and young people report from Wales show that 90% of children and young people who received support from their school counsellor did not require onward referral after completing their sessions – showing how this can be an effective way of both tackling mental health early on and diminishing need for mental health support later on in life.
How did this campaign come about?
This campaign has been built out of community organising work from staff and students at St Thomas More Roman Catholic Academy in North Shields.
In 2018, Tyne & Wear Citizens started a campaign to listen with members. They gathered over 330 individual testimonies about mental health – including from secondary school students whose mental health had worsened because they didn't have the help they needed early enough. These same students also spoke about the benefits of  self-referral or peer referral to a school counsellor.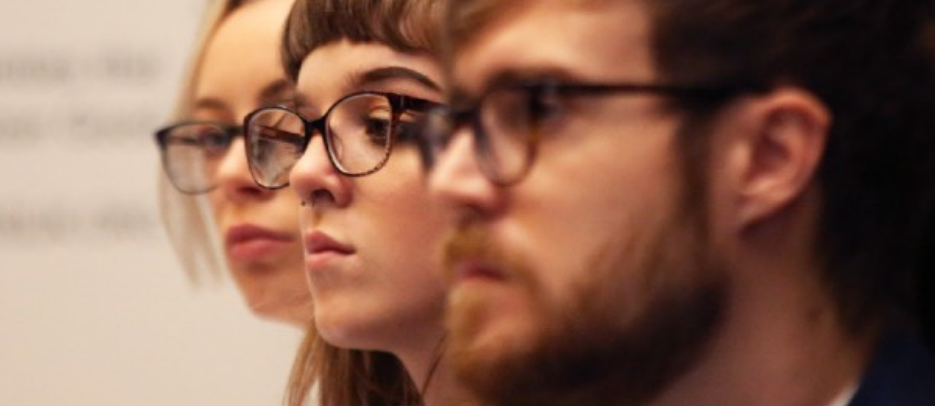 One student, aged 17, who wished to remain anonymous, said: "I really struggled through my final year at school. I heard from friends that the counsellor was really helpful and plucked up the courage to go. Those meetings led me to get the help I needed. My life is getting better and I can see a future that I could not before."
This culminated in the launch of the campaign at Benfield School in celebration of the NEAT Academy Trust employing a full-time school counsellor – Rachael Nevin-Lewis.
Speaking at the event, Nevis-Lewis said: " Investing in highly qualified, paid schools-based counsellors should no longer be a debate.  My role cannot be a pilot. This is not a test and the young people that I work with are not test subjects. I've come into this role to shine a light on what are crucial services for the communities who helped shape my understanding of mental health and I will keep on striving until we reach that goal."
Growing support for the campaign
Joe Barton, Tyne & Wear Citizens leader, said: " We 're delighted to launch our campaign here at  Benfield School and celebrate NEAT Academy Trust for employing a full-time school counsellor. We know from the powerful testimonies of St Thomas More Roman Catholic Academy students – some of which we heard again today - that accessing a trained and qualified in-school counsellor can make a difference to mental wellbeing and academic attainment of young people. This is why we are campaigning to secure the provision of schools-based counselling regionally and nationally."
The campaign has been backed by the British Association for Counselling and Psychotherapy (BACP). Joanna Holmes, Children, Young People and Families Lead at the BACP, said: " We have been campaigning for nationally funded school counselling provision in England, in line with the rest of the UK, for a number of years. We know that the earlier the help, the easier counselling is to access, and the better the outcomes for children and young people. Access to a school counsellor should be a universal right, with counselling embedded within the whole school approach to mental health, yet sadly provision differs from school to school and is often unsustainable. "
She continued: "We recently launched a campaign to encourage people to write to their MPs to put pressure on the Chancellor of the Exchequer to ask for funding for school and college counselling as part of government spending for the next four years. Nearly 3,000 letters were sent. Our campaign has since gained momentum with a number of cross -p arty MPs backing our call, including the Labour MP, Jon Trickett, who has led on an early day motion, asking Gavin Williamson, the Education Secretary, to support this cause."
Last year, Jamie Driscoll, the Mayor of the North of Tyne Combined Authority , committed to ensure that every primary and secondary school in the area would have access to schools-based counselling. Tyne & Wear Citizens will continue to campaign on this to ensure that this commitment is met.  
Read about 'Living Well' - the Tyne & Wear Citizens inquiry on mental health which lead to this campaign.