Training in community organising in South Africa: a first for Citizens UK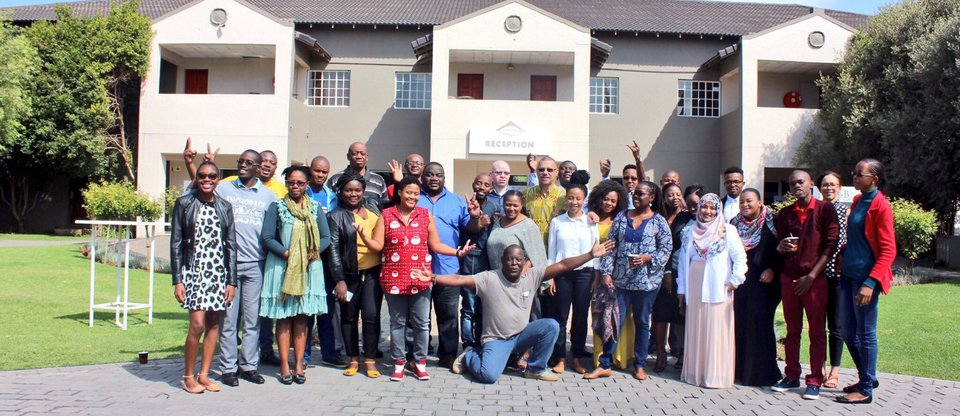 CUK and TELCO lead organiser, Emmanuel Gotora, tells us about Citizens first training trip to South Africa.
In March 2017, I was privileged to lead Citizens UK's first community organising training in Africa. Together with our Tower Hamlets Organiser, Yasmin Aktar, I joined the team from the Commonwealth Foundation, who funded the training, at the O.R. Thambo Conference Centre in Boksburg, Johannesburg. We were here for a 4-day training and learning exchange with 30 representatives from eight out of the nine countries under the banner of the Southern African Alliance for Youth Employment (SAAYE).
Funded by the Commonwealth Foundation and hosted by the Economic Justice Network in South Africa, the training explored community organising as a vehicle for constructive engagement with national governments, with a view to taking action on the issue of youth employment in nine countries across the SADC region - Botswana; Lesotho; Malawi; Mozambique; Namibia; South Africa; Swaziland; Zambia; and Zimbabwe.
Over four jam-packed days, 31 participants from national church councils, youth organisations, and trade and student unions, engaged with the training curriculum. They interrogated the universals of broad-based community organising such as relational power, leadership, negotiation and self-interest. These are usually taught over six days, but the participants' understanding of the material was both insightful and instinctive.
I am encouraged that there is a group of talented people hungry for change, and willing to explore broad-based organising as the vehicle.
SAAYE! Salute!