Supporting Cardiff employers to pay the real Living Wage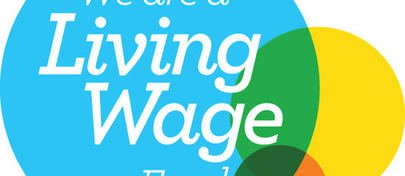 The City Council is encouraging employers to sign up to pay the Living Wage to help Cardiff gain recognition as a Living Wage city.
As a Living Wage employer itself, the authority believes that paying the Living Wage is a key indicator of an employer's commitment to fair work practices and aims to support local businesses and organisations to commit to pay their own employees the Living Wage.

The Council has launched a scheme offering financial support to organisations who become accredited Living Wage employers over the next 12 months and pay their employees the real Living Wage, over and above the mandatory National Living Wage set by the UK Government.



The current Living Wage rate is £8.45 compared to the National Living Wage of £7.50 (from April 2017).

Grants of up to £720 are available for both private and public sector employers as well as charities who are based in Cardiff and gain accreditation between April 1, 2017 and March 31, 2018. The level of assistance available depends on the nature of the organisation and the number of employees there, up to a maximum of 250 people.

Leader of the City of Cardiff Council, Cllr Phil Bale, said: "The City Council led the way when it became the first local authority in Wales to pay the Living Wage in 2012 and now we want to lead Cardiff to become a Living Wage City.

"There are an increasing number of employers in Cardiff who recognise the benefits to their business of paying the 'real' Living Wage, over and above the mandatory National
Living Wage set by the UK Government.

"As part of our own Living Wage accreditation, we have committed to working closely with businesses in the city to encourage them also to pay the Living Wage and £50,000 is now available to support businesses who gain their own accreditation.

"We want to make sure that no no-one should have to do a day's work for less than they can live on and even those on the lowest pay can cover their basic needs.

"To all those organisations that already pay all of their staff the 'real' Living Wage, then I'd like to thank them for their support. Together we are making good progress towards Cardiff becoming a Living Wage City."
Jonathan Cox, Lead Organiser of Cardiff Citizens, the organisation that runs the Living Wage campaign, said: "Over the past four years, the City of Cardiff Council has taken a series of bold decisions to attack low pay - firstly introducing the real Living Wage to their in-house staff, then extending it to contractors, then encouraging their suppliers to adopt it.
"Now they are making a big pitch to encourage other local employers to follow their lead and accredit as Living Wage employers. We hope that as many employers in Cardiff take advantage of the Council's new scheme and work with us to make our capital the first Living Wage City in the UK."
The support scheme is offered on a one-off, first-come-first-served basis. Terms and conditions apply. Interested employers should apply for Living Wage accreditation and send the City Council a copy of their license agreement. The Council's Commissioning & Procurement Team will then confirm the level of assistance an employer can claim Corporate.Procurement@cardiff.gov.uk

More information is also available on the Living Wage Foundation website ( http://www.livingwage.org.uk/ )