Strengthening Democracy by Strengthening Civil Society event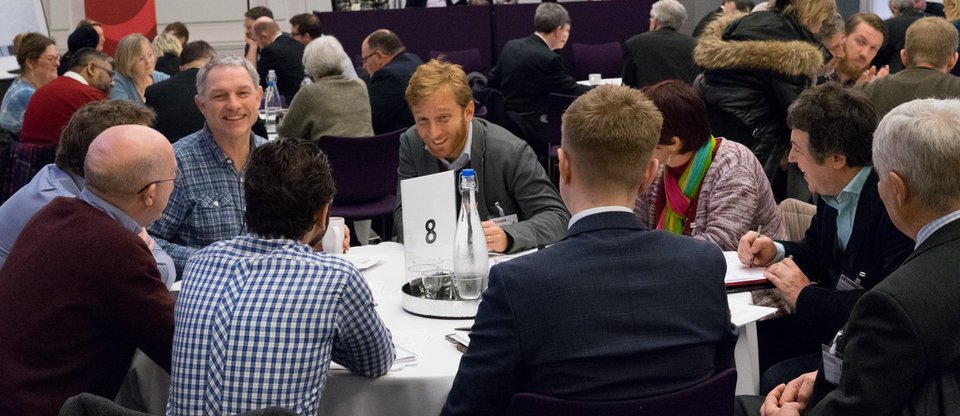 Citizens UK announced their Growth strategy at an event, "Strengthening Democracy by Strengthening Civil Society", on Friday 17th February, alongside the Rt Rev'd Paul Butler, Bishop of Durham; Prof. Saul Becker, Pro-Vice-Chancellor of University of Birmingham and other leaders from the Church of England and Higher Education sector. The event discussed opportunities following a successful Big Lottery bid to expand Community Organising to ten Growth areas where Citizens UK has been invited to build or expand alliances.
The proposed Growth areas include: Brighton, Colchester, Kirklees, Lancashire, London, Portsmouth, Southampton, Sunderland, Taunton and West Midlands.
The Rt Revd Paul Butler , Bishop of Durham, said:
"My involvement with Citizens UK is unashamedly as a church leader and a bishop in the Church of England. It means we want to stand with the poor. It means we happily engage with all people of goodwill who seek to build a good civil wholesome society founded on justice and the raising up of the poor. For me, community organising is one key way in which this can be expressed by the churches as institutions and by individual Christians. So that is why as a diocese, the family of Anglican churches in Durham, we are part of Tyne and Wear Citizens. I am honoured to play a small part in seeking to build a better society for all, and believe Citizens UK has a vital part to play in helping us all work together for this common good."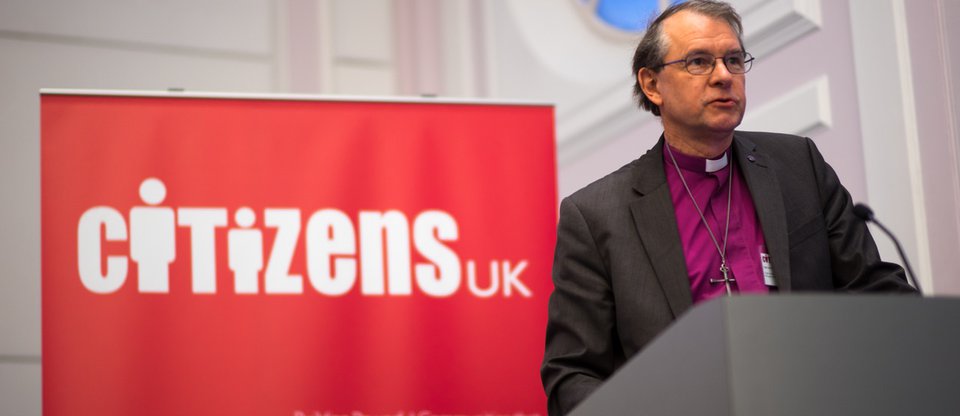 Prof. Saul Becker , Pro-Vice-Chancellor, University of Birmingham, said:
"Universities have great potential to be catalysts for meaningful civic engagement, community organising and social change. The University of Birmingham is proud to be working with Citizens UK on a number of projects that are giving local people, our staff and students, opportunities to think and work together on issues of common concern."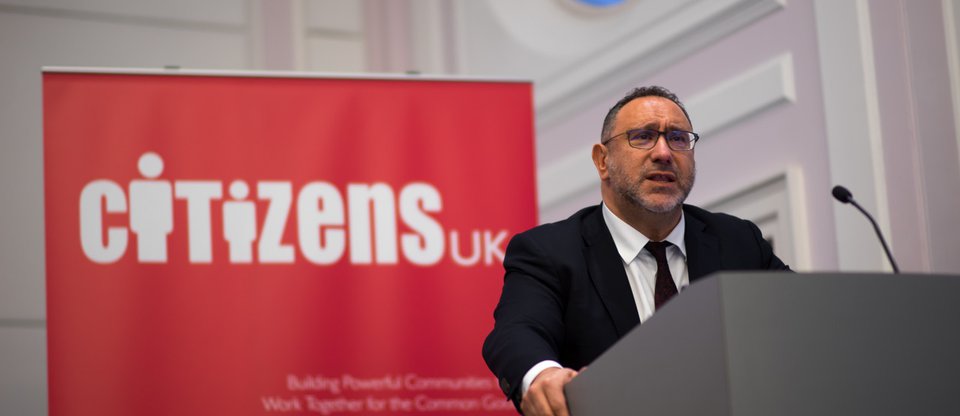 Neil Jameson CBE , Executive Director of Citizens UK, said:
"The sort of Community Organising as practiced by Citizens UK operates on local, regional and national issues – we have nearly 30 years experience of building powerful and diverse community organisations that specialise in 'actions' and election accountability assemblies to improve street lighting; resettle Syrian refugees and refugee children; persuade employers to pay the real Living Wage, etc. However, we also recognise that, just like the Church of England and our Universities, we need to work together in the world as it is to move it towards the world as it should be. This involves risk, chutzpah and shared ambition with fellow travellers – it involves building unique alliances with a multi-issue Agenda, pooling our resources and making the most of the power we have – for the good times and the less good."