Spotlight on a Living Wage employer: Community Souls
Spotlight on a Living Wage employer: Community Souls
Community Souls is a community interest company based in North London that trades as a cleaning company, employing and supporting adults who are furthest from the job market.
They are a springboard for their staff's personal and professional development, providing both secure employment and personal development support to break down the barriers that prevent them from entering long-term employment.
As a small team of two, Rickardo and his colleague Isabelle (the organisation's Personal Development Coach) drive the organisation and it's incredible work.
They tell us about what inspires them to give back to their community, more about their responses to Covid-19, and how being a Living Wage employer has changed the lives of their staff.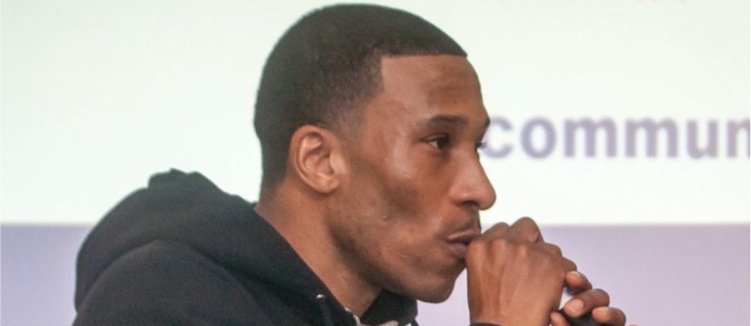 So, tell us a bit about yourself, Rickardo, and what inspired you to set up Community Souls?
Rickardo:​ ​I've spent 15 years as a Youth Practitioner; working directly with children and young people to design spaces that create positive opportunities for them to direct their own learning. I came from a similar background to the young people I work with, having grown up in Finchley on The Grange estate. This insight as well as my experience as a professional in the social sector exposed the need for our business model. It felt crucial that 'work' and 'support' happened in tandem and that we could commit to being consistent in their lives, and not another scheme to come and go as a result of funding cuts. I was also driven by the hope that the extensive redevelopment in Barnet could be leveraged as an opportunity, and not something that just further displaced the most marginalised communities.
And Isabelle, how did you get involved with Community Souls?
I've worked in semi-independent units across London, helping children who are in social services access and remain in education, training or employment and teaching independent living skills. In 2018/19 I felt that I wanted to start supporting people in my own community mainly women and vulnerable adults that are NEET. This led me to my current role now at Community Souls as Personal Development Coach.
Why is it important for you both to give back to your community?
Rickardo: ​We have to drive the change we want to see. I've learned that you can't sit back and call out the issues, you need to be part of making the solution happen. I meet too many young people and their families that are not able to meet their full potential at no fault of their own. There needs to be a huge systemic change and that's totally possible when you work on a local level and put the community in the lead.
Isabelle​: ​My own lived experience + professional observations are that support isn't widely available to vulnerable young adults who want to make change. ​We employ people who face significant barriers and offer; fair pay, secure employment, a caring work environment and support with the significant challenges they face. This includes everything from access to further education, accredited training, debt management, housing and mental health. We provide this in-house where we can, as well as linking them up with local specialist support. ​I'm proud to be making changes that cause positive ripple effects throughout our local area and the individuals we have the pleasure of working with.
Isabelle, you started working at Community Souls during the pandemic. What have been your highlights?
Isabelle:​ ​I've really enjoyed the fact that I get to work with people from different backgrounds and situations; assisting with sustaining their employment and future prospects. It's great working for a social enterprise and within this sector; ​forging new partnerships with local partners eg.housing associations, advice services and charities to ensure wrap-around support. ​We're a small team with loads of appreciation and support for each other.
How has being an accredited Living Wage employer supported your staff and the business?
Rickardo: ​The cleaning sector contributes over £8 billion to the British economy every year. It provides a vital service to us all, yet it's made up of a largely invisible workforce of around half a million people. Low pay is prevalent with wages close to, or at, the National Minimum Wage. Sadly being an accredited Living Wage employer and offering secure, fair and supportive employment is our USP in this sector.
Whilst our core mission is to directly support people, we play a crucial role in breaking down these negative stereotypes and supporting businesses in both valuing this workforce and strengthening the lives of those who live and work in our community.
How has Covid-19 impacted Community Souls and its staff?
Rickardo:​ ​We've worked incredibly hard over the past year to ensure that our staff were not left without a job, for many this is their only household income. The majority of our clients run community spaces which were all closed, so we furloughed staff who couldn't continue to work on 100% pay and continued to provide weekly support including helping them access financial aid. Coming out of 2020 and into 2021 we continue to adapt our services and approach.
The long-term impact of COVID-19 on our community is only starting to be understood, but we know that the gap into employment for those who are marginalised will be bigger than ever before given that the number of unemployed people across London has increased significantly making it increasingly more competitive. Our challenge over the next 6 months is to ensure that we can increase access to employment for those most in need by; recruiting and training new staff, creating employment opportunities as well as supporting them in navigating the new challenges as a result of COVID-19. We would love to hear from businesses across London that would be interested in taking us on so that we can work together to support those in our communities who need it the most.
Isabelle:​ ​The pandemic has affected us all greatly. ​We hear a newfound respect and acknowledgement for cleaners who are finally being seen as brave key workers who provide us with an essential service. There is hope that this shift in perception will stay beyond these months and generate long-term employment opportunities for people that need it the most.
Overall consistency has been key - through our weekly staff newsletters and ongoing communication, ensuring we're all connected with one another during this challenging time.
What would you say to other businesses looking to become Living Wage employers?
Rickardo:​ ​That there's so much value in [being a Living Wage employer]. It provides a real opportunity for customers and clients to show that they're protecting their staff's wages; that they're taking their staff seriously.
[Paying a real Living Wage] shows that you're trying to have a social impact on the world of work. And that's what we're continuing to do at Community Souls. We hope to build on this and to help local businesses be part of the local solution, by employing our services so they can transform the lives of people living on their doorstep.

In need of a 5 star cleaning service? Check out Community Souls work and how you can get involved
Inspired by Community Souls?
Find out how to become a real Living Wage employer.
Posted by Olivia Smith on 23 Apr, 2021