Sponsor Refugee award winners recognised for welcoming refugees
The first Community Sponsorship of refugees awards last week recognised the quiet British heroes who have responded to the refugee crisis, welcoming Syrian families into their communities. Awards will be given for a diverse range of community champions who have helped refugees settle via the Home Office approved Community Sponsorship scheme in villages, towns and cities across the UK, finding them housing, helping them access services, schools and employment and through other acts of kindness.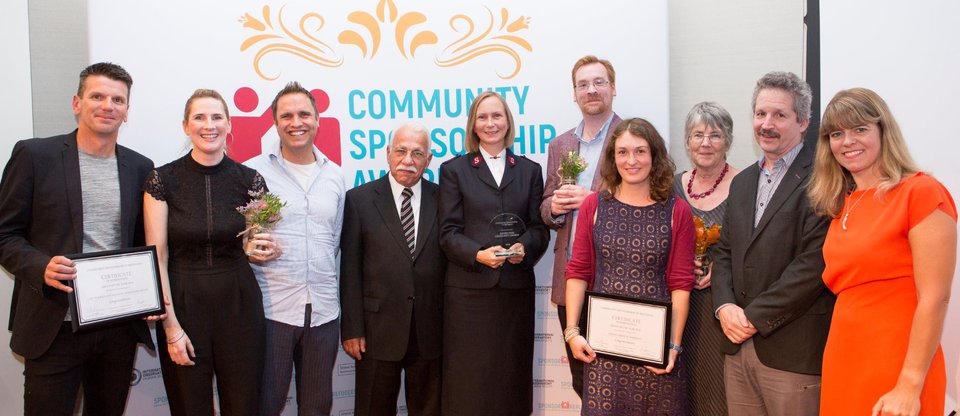 Read on for the full list of winners.
Nominees and winners of the Community Sponsorship awards 2018 were:
Community Sponsorship Group of the Year
• Croeso Arbeth - Narbeth, Wales
• Pickwell Foundation - Georgeham, Devon
• Raynes Park Community Church – Merton, London ( WINNER )
Volunteer of the Year
• Jeni McCaughey – Small World Whitehead, Northern Ireland
• Khairunissa Dhala – The Welcome Committee, London ( WINNER )
• Lubna Akbar – Refugee Sponsorship Edinburgh, Scotland ( WINNER )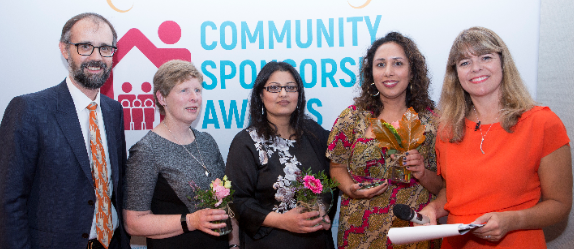 Local Authority Supporter of Community Sponsorship
• City of Edinburgh Council - Scotland
• Pembrokeshire County Council - Wales
• Simon Sandberg, Lambeth Council - London (WINNER)
New Community Sponsorship Group of the Year
• Al Rayan Bank – Birmingham ( WINNER - see photo below)
• Corsham Sponsors Refugees – Wiltshire
• Herne Hill Welcomes Refugees - London ( WINNER )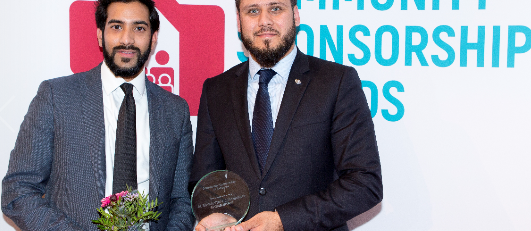 Newcomers of th e Year
• Al Amary Family - Georgeham, Devon
• Ghassan Alnabulsi & Manali Altawba – Merton, London
• The Batak Family - Narbeth, Wales
Sponsorship Champion of the Ye ar
• Migrants Organise
• Steven Morris, Guardian journalist (WINNER )
Special Judges' Award Winners
• Alison Bacon, Regional Strategic Migration Partnership (RSMP), North West Resettlement Lead ( WINNER )
• John Delahunty, Innisfree Housing Association
Youth Champions
• Arun and Jasso Hamilton McMahon, Muswell Hill M ethodist Church ( WINNERS - see photo below)