Remembering our former colleague Josephine
Josephine Helen Mukanjira
Messages of remembrance
Today, we mourn the loss of Josephine Mukanjira, a dearly loved colleague, who passed away in a tragedy of this Covid-19 crisis and who will be laid to rest this afternoon.
Below we share some messages from staff, past and present, shared in memory of a wonderful friend and colleague.
If you knew Josephine, or simply want to support her family and friends at this difficult time, you can donate to the Memorial Fund for Josephine to help cover her funeral costs and support Jo's young relatives, who live in Uganda and were mainly dependent on her for their education. Thank you so much for your kind support.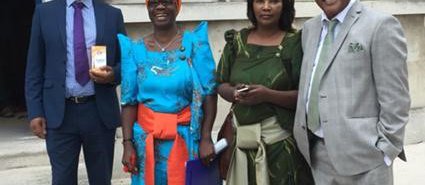 Josephine with colleagues and friends (L to R): Emmanuel Gotora, Josephine Namusisi-Riley and Bekele Woyecha
A poem from
Josephine Namusisi-Riley
In loving memory
Josephine M
As we mourn your passing
I go back to my first days at CUK
Getting your emails, and you forwarding mine!
We had an instant connection
Not just in name but in culture and background
I took it for granted and bothered you constantly!
You were always so kind
And GENTLE
My memory of you is that you were always smiling.
That is not completely accurate
But you seemed to laugh so easily!
Until one day
At the BAME meeting
I saw you cry!
Big tears rolling down your gentle face
They seemed to burn your face
Because instead of being angry
You were sad from the pain of injustice!
For the 30th Anniversary party
I recall persuading you
To wear a gomesi, our traditional dress
To bring some culture and colour to the proceedings
You said you did not have one and I brought one for you
What I did not tell you was that it is the gomesi
I wore for my traditional wedding
In the ladies bathroom, we giggled as I told you to keep still
So, I could dress you up properly
It felt like we were sisters, getting ready for a party
Now it is not the gomesi I wore at my wedding
But the gomesi you wore – the one marked with your name!
My one regret?
Is that we did not have our planned sleep-over
To cook our traditional food
For you to meet my family
I can only imagine, the stories and laughter
And getting to know each other – a bit more!
Our giddy plans
Disrupted by your departure
To a virus so dreadful
Without warning or farewell
No hugs or kisses!
Now I must say
Rest in peace my darling
As I so believe, that on one sunny day
We will meet again
In the meantime,
I hope that I carry not just our name
But some of your other attributes
As I bid you farewell.
Josephine N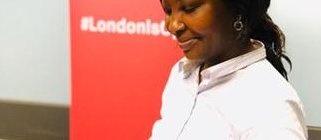 Matthew Bolton,
Executive Director, Citizens UK
"Today, we mourn the loss of Josephine Mukanjira, a dearly loved colleague, who passed away in another tragedy of this Covid-19 crisis and who will be laid to rest this afternoon. Josephine was a pillar of the Citizens UK community, working for Citizens UK between 2007 and 2019, making her one of the longest standing members of staff in our history, and leading in her Church St Martins and in our TELCO alliance for over a decade. She lived our values - relational, courageous and kind - and there are so many in the Citizens family who are united in grief and in thanks. It's so sad to think that she's gone.
My memories are of her as a colleague and friend for over 12 years. I remember the happy twinkle in her eye that so often brightened my day. I remember the loyalty, hard work and determination that she so generously gave to a cause she believed in. Her memory will live on in the social change she helped bring about on justice issues such as the Living Wage and affordable housing, and in the inspirational example she gave of the everyday kindness that keeps each of us smiling inside. Josephine, we will miss you."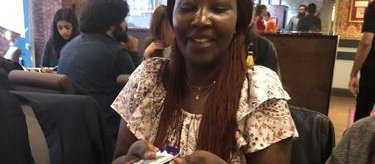 From
Pauline Omoreglie
"O my beloved Josephine with tears in my eyes I am writing this tribute to you , I will miss you greatly. I never knew you would be leaving us so soon.
I wish to be calling you every day to hear your lovely voice and to hear your laughter. O my beautiful Josephine who I my going to be calling if I need help. You made yourself available whenever I needed to call you for help. You give up your break time for me and you stay late at work to help me solve my problem. You never said no to me or got angry with me. You just smiled and only said come early tomorrow or come on my break time with your beautiful smile. You make Citizens UK an enjoyable place for me to work.
O Josephine the most painful part of it is that I cannot come and say goodbye to you my friend. O my dear friend I am saying goodbye now may your gentle soul rest in perfect peace. I will miss you greatly. You remain in my heart, to the bottom of God almighty till we meet again on the last day that we part no more rest in peace my friend."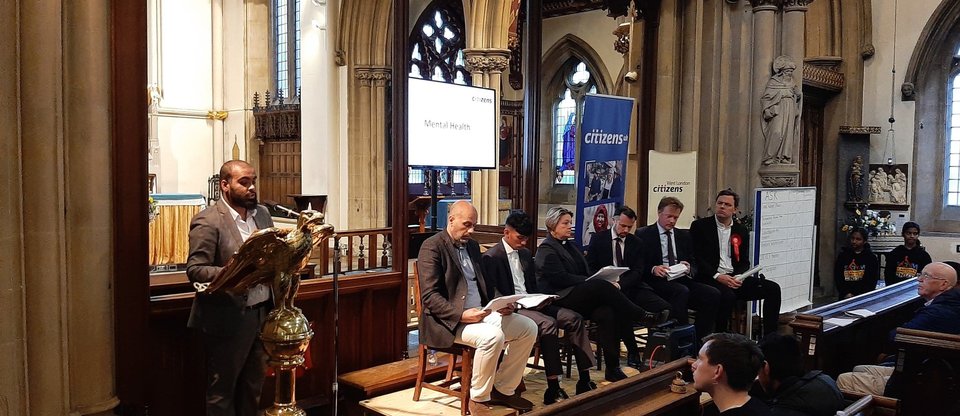 From
Emmanuel Gotora
and family
"Josephine was a generous soul with the unique ability to make everyone feel special. Josie as she was affectionately known to colleagues had a wicked sense of humour and was partial to the occasional cup of tea as 'bribe' for busy organisers like me who always left things to the last minute. And if you took too long to have the next cup of tea with her she would cheekily say: "Mr Gotora, you haven't made me a cup of tea for a while, what's going on?" Many of us sat down over many a cup of tea with Josie this way and if you were extra food she would dip into her secret stash of chocolate to go with it. A few of us were privileged to join Josie for regular visits to Nando's, when we would eat together and catch up. Josie was more than a work colleague, she was a family friend. My daughter loved coming to the office and enjoyed being looked after by Josie who always gave her chocolates and sweets - it was supposed to be their little secret and we kept it that way. Once in a while you meet a work colleague, a who becomes a friend because they believe in you and understand the challenges you face, but do not allow you to make excuses for not doing your best. We can all attest to how quickly Josephine processed our expenses. She did more than that of course but she would always go over and above the call of duty and always with a smile. That was just the kind of beautiful personality and understanding person she was. Even though she had left Citizens UK as an employee, Josephine never left the CUK family.
Our hearts are torn to pieces with grief but we will remember how much you meant to us. The world is a poorer place today because we have lost a giant for social justice, a sister and friend. I will miss you dearly. We will meet again in His everlasting arms. Rest in peace. My thoughts and prayers are with your family in UK and Uganda."