Power, Accountability, Connection and Trust: why we support a new PACT for Civil Society
Today Civil Society Futures, have launched their report about the current state of civil society in England and future opportunities. Citizens UK have been involved in the inquiry that has informed this report. We are delighted that this report is about putting recommendations into practice - and holding ourselves accountable.
Read this blog by our Executive Director, Matthew Bolton, to find out how we plan to take on the PACT challenge, both internally and in our external work of community organising.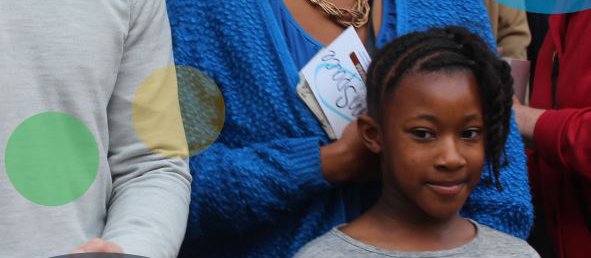 The PACT challenge to civil society on best practice and behaviours has come at just the right time for me and for Citizens UK. Two months into my role as Executive Director, I'm on a mission to figure out how - in my own leadership and in the culture and strategy of the organisation – Citizens UK can prepare for the opportunities and challenges ahead.
The PACT is a powerful balance of reassurance and agitation. But more than anything, it offers optimism that civil society can and must lead change on the greatest issue of the next decade.
Over the last 2 years, we have been playing our part in Civil Society Futures by engaging people from our Citizens UK alliances - from Newcastle to Mansfield to Peckham - in the inquiry process. Throughout that listening process, the themes of power, place and belonging came across loud and clear.
In Mansfield, the people who engaged were desperate to take back control of the story they felt was being told by others of their town. Mansfield was labelled as "unwelcoming" by sections of the press because most its residents voted for Brexit. Through the course of the inquiry, a group came together to develop a welcoming and befriending project. With support from the the local Council, the group demonstrated through action not words the real story of Mansfield; a place of warmth and hospitality.
In Newcastle, we heard strong feelings of political disenfranchisement; residents explained how they felt disconnected to the political system that makes decisions hundreds of miles away from their home. But rather than complain, and with the prospect of a newly devolved regional authority, people from across a wide range of organisations in the city came together to set out some principles for how they wanted this devolution to work. The group made a plan to organise together, so they were ready to shape the future of politics in the North East.
A focus on power, accountability, connection and transformation has long been at the heart of our work at Citizens UK. From cleaners challenging the CEO of the bank they clean to pay the Living Wage, or thousands of citizens holding assemblies to put their manifesto to politicians of all parties, reading through the PACT framework feels a great endorsement of our mission to build the power of people and bring diverse communities together for social justice. However, as a growing organisation always focused on the next campaign, there have been times we've neglected to examine our own culture and practice.
I'll lift out three points where the PACT framework provides a useful agitation for our organisation to live its values.
First, to ensure our recruitment and staff development process allows female and BAME talent to join and thrive in the organisation.
Second to make sure that, in seeking justice in society through campaigns led by passionate staff and leaders, we are not creating a culture of over-work and burnout.
Third, to make sure that our focus on people "turning out" and attending face to face meetings doesn't exclude exactly the kind of people we are called to organise. Instead we should focus to ensure that we engage those who currently don't have the power to get their voice heard: low-paid workers on precarious contracts, those whose experiences of harassment and violence now keep them indoors, young people who have been excluded from school.
As well as spurring on conversation and change in Citizens UK, I am taking the PACT to other organisations we work with including funders, faith groups and larger charities to see how they can take up the challenge.
Matthew Bolton, Executive Director, Citizens UK.
Read the full Civil Society Futures report here .