POLL: 6 in 10 people don't know their local election dates
POLL: 6 in 10 people don't know their local election dates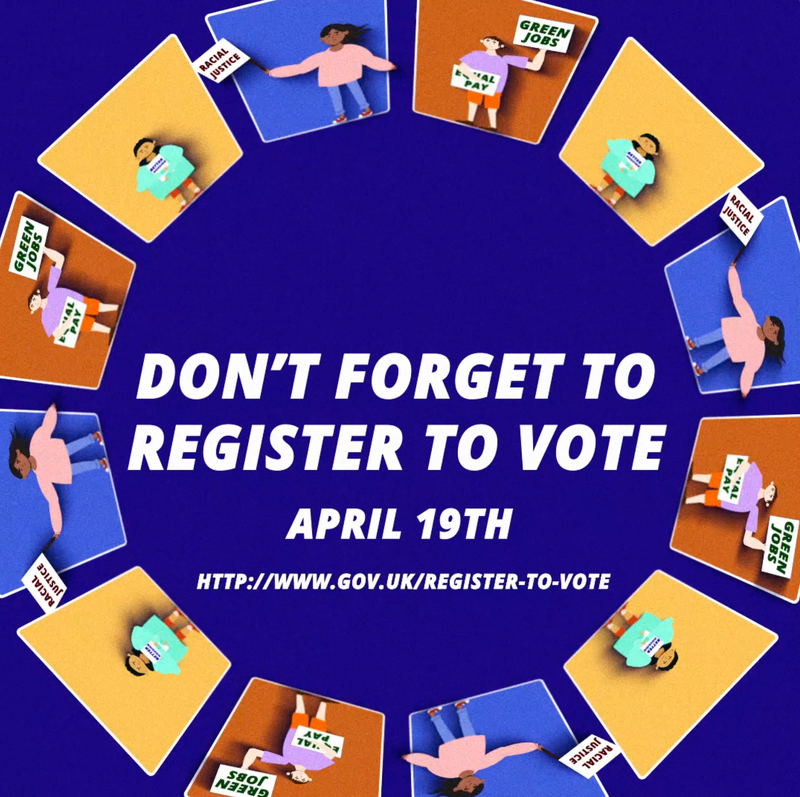 Elections are currently scheduled to take place this year in May, and include local councils, 13 directly elected Mayors and 40 Police and Crime Commissioners in England and Wales. There will also be elections in the Parliaments and Assemblies of Scotland, Wales and London.
Citizens UK, along with groups such as Acorn and Shout Out, are urging people not to forget to register to vote on 19 April. We understand the solution is not straightforward, and propose the Government looks at a range of measures to improve representation at future elections, including automatic voter registration and expanded political education in schools.
In order to get a clearer picture of the current situation, we commissioned Survation to do a 1,000-sample poll in the last few days of March, which showed that 6 in 10 (61%) people don't know the date of the next local election, whilst 43% of voters are worried about visiting a polling station whilst pandemic measures are in place.
Of the voters in the West Midlands and Tees Valley, whose areas are likely to be the most contested of all the mayoral races and were only decided by a margin of 1% in 2017, 67% in the Midlands and 66% the in North did not know the date of elections.
In addition to the awareness problem, millions are still missing from the electoral registers – the Electoral Commission estimated in September 2019 that some 17% of eligible voters in Great Britain were not correctly registered.
Data from the Electoral Commission also showed that under 21's, migrants who are eligible to vote, renters, and people from ethnic minorities are more likely not correctly registered. As many as 9 million people are missing from the electoral roll.
In response to the evidence of widespread lack of awareness the Government faced calls to make voting easier in future elections through measures like Automatic Voter Registration and greater investment in political education.
Our Executive Director Matthew Bolton writes for The Times Red Box today on the scale of the challenge and how solutions like automatic voter registration and political education could help:
"Some of the enormous effort asking voters to register could be directed elsewhere if there was better political education about why voting was important, coupled with automatic voter registration. Whilst these solutions will not fully resolve the democratic inconsistencies that exist in the UK, it will help strengthen voter turnout and encourage more people to take an active role in electoral politics."
Fellow democracy organisations, including renters union Acorn and youth education charity Shout Out UK joined with Citizens UK on solutions to make voting easier.
Nick Ballard, ACORN Head Organiser, said: "Due to the pandemic, ACORN, like so many other organisations, has faced considerable barriers when it has come to our door-to-door voter registration drives over the past year. With local elections fast approaching, we believe that it is vital that registering to vote is made as simple as possible to ensure decent access to the democratic process for people in the UK."
Matteo Bergamini, Shout Out UK Founder and CEO, said: "Most young people are not taught how our system works or how we can be involved; this includes all of the different ways to register and then vote. During a pandemic fear is high, so it's no wonder that many feel concerned about going to the polls. Everyone needs to know how our political system works through political literacy, regardless of gender, ethnicity and socio-economic status."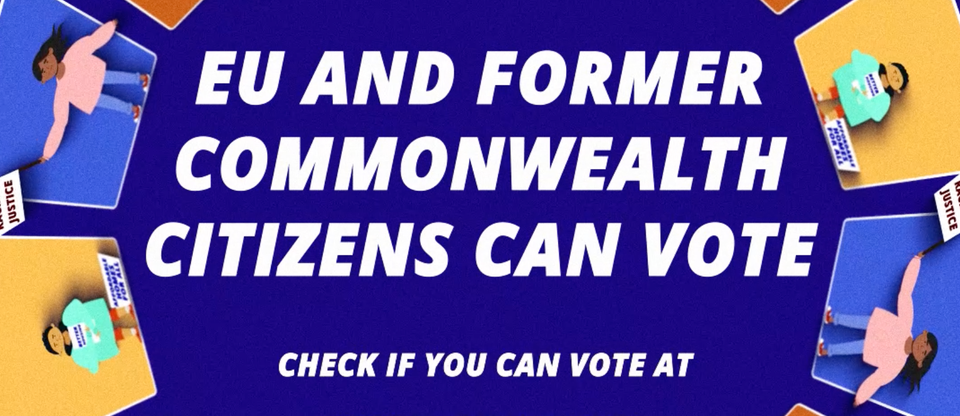 Use our handy tool, just launched, to see if you are eligible to vote!
Posted by Aanisah Khan on 9 Apr, 2021