Paying our employees before their sweat dries
Blog by Harun Khan, Secretary General of the Muslim Council of Britain.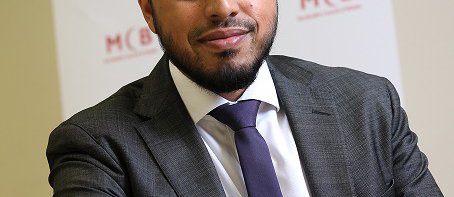 As the weather gets colder, food banks around the country will get busier as the winter bites. They are essential not only to those without a job, but also to people on low incomes struggling to make ends meet.
Dozens of mosques across the UK are also home to food banks. Alongside other faith communities who run similar services, they see first-hand the effect of increasing levels of poverty on the poorest in society. Many are driven to run such services because they are inspired by sayings of Prophet Muhammad such as "He is not a believer whose stomach is filled while the neighbour to his side goes hungry."
Read further to learn about how the Muslim Council of Britain are championing the real Living Wage as a solution to in-work poverty.
However, it is a sad reality that in an economically developed society such as Britain, economic injustice is rife, resulting in the increasing need for such services. According to The Economist , in 2019 whilst the wealthiest 10% of adults own approximately 82% of the world's wealth, the bottom 50% account for less than 1% of the world's wealth.
Whilst food banks provide a short-term respite to our fellow Britons stricken in poverty, the long-term solution is of course to support those who are able work, to return to employment that matches their skill set. But what use is a job when almost 50% of your salary immediately goes on paying your rent – as is the case on average for tenants in London according to the ONS – and you are left with very little to spend after food, bills and other essentials are taken into account. Is this a dignified living?
That is why the Living Wage campaign is a breath of fresh air: it recognises that raising the base income of the poorest in society – especially in areas where the cost of living is highest - immediately raises the minimum standard of living of those most at risk of poverty and helps redefine what a dignified life in 21st century Britain is.
Employers play a big role in defining what a dignified living is because we have the power to set the salaries of our employees, including those in the lowest paid jobs. And the importance of treating employees fairly and with dignity should not be lost on the faithful. In another saying, Muslims are advised to "Give the worker his wages before his sweat dries" by Prophet Muhammad.
In that spirit, the Muslim Council of Britain has decided this year to become an accredited Living Wage employer. By doing so we not only want to ensure we are self-aware of the importance of honouring the dignity of our employees, but also encourage mosques, Muslim-faith schools and other Muslim-led employers within and beyond our membership nationwide to do the same .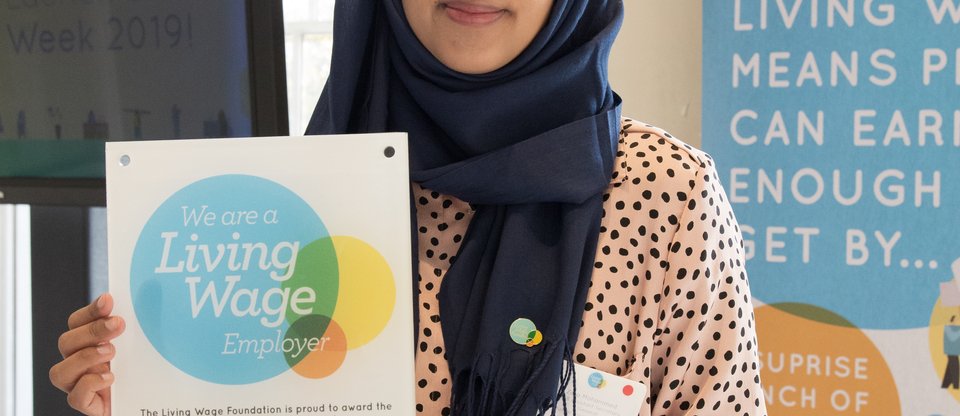 Zara Mohammed, MCB Assistant Secretary General, at the London Living Wage Rate Launch
As a society, we should never cease in our efforts in reducing inequality. Whether it's the risk of undignified living posed by zero-contract hours and the "gig economy", to social safety nets such as working tax credits, to our impact on our trading partners abroad through initiatives such as Fair Trade, the struggle for a fair and just society for all must continue.