Neil Jameson CBE, Citizens UK Founder and Executive Director, to step down in August 2018
Britain's most experienced community organiser, Neil Jameson CBE, has decided the time is right to step down from his position as Executive Director of Citizens UK.
In his 30 years of service to broad based community organising, Neil has played a central part in establishing the nation's largest, most diverse and most powerful civil society alliance, representing over half a million people across England and Wales. With a small group of Trustees and funding from the Barrow Cadbury Trust, he founded the charity, now known as Citizens UK, in 1989. Citizens UK now has a membership network of over 350 institutions, drawn from different faith and educational establishments, trade unions and voluntary associations - all working together at a local and national level to win change for the common good.
Citizens UK is known for creating the Living Wage campaign in 2001 and is also widely hailed for its social justice work relating to issues such as housing, crime prevention, the cost of borrowing, immigration, hate crime, unemployment, mental health and social care. Over three decades, under Neil's leadership, Citizens UK has had countless wins attributed to campaigning work which has resulted in improving the lives of thousands of citizens.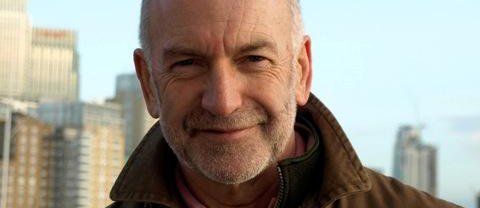 Neil first started organising in Bristol in 1988, following 20 years' experience of working for Coventry and Somerset Local Authorities and two major Children's Charities. In Bristol Neil built and launched Communities Organised for a Greater Bristol (COGB). In 1994, Neil was invited to move to East London where he worked with others to build The East London Citizens Organisation (TELCO). By 1996 Neil had established a London headquarters for Citizens UK and in 2000 he was appointed the first Executive Director for Citizens UK by which time he had overseen new alliances being built and launched in South London and the West Midlands and the small team of professional Citizens Organisers began to grow.

By 2016 and 2017 Citizens was UK wide and over 15,000 people participated in election assemblies, including 6,000 citizens at the London Mayoral Assembly at the Copper Box in April 2016. These Citizens Assemblies are just one of the powerful tools that Neil along with CUK's leadership adopted from the US (and revived from a long-standing UK historical tradition). Trained leaders hold power to account and build positive relationships with powerful leaders such as Mayors, Council Leaders, Ministers, political party leaders and senior business executives. Neil and his team have also maintained and benefited from strong links with the Industrial Areas Foundation in the USA and a growing movement in Europe of the wider international network community of organisers.
Citizens UK's 'Guild of Organisers' now has 45 highly skilled organisers who have trained over 3,000 grassroots community leaders in the art of broad based community organising to help their neighbourhoods and cities be more powerful. The training has strengthened leaders' institutions and taught them on how to build close working relationships with power brokers, thereby strengthening democratic participation across the UK.
Neil and his team have been instrumental in excelling the charity's financial growth, taking it from an initial budget of £60,000 in 1989 to its current budget of £5 million secured through membership dues and donations from trusts and foundations.
The Guardian has identified Neil as one of UK's top 100 leading public servants. In 2016 Neil was awarded a CBE for 'Services to Community Organising and Social Justice' in the New Year's Honours list in recognition for his pioneering contribution to public life.
Neil Jameson CBE, Citizens UK Founder and Executive Director said: "I will step down from the role of Executive Director next year with great pride in what Citizens UK's members and organisers have achieved together, and with excitement at the potential Citizens UK has to organise many more citizens' groups UK-wide in the pursuit of social justice and the common good."
"Some of the milestones I feel most connected to include firstly helping to launch and sustain the real Living Wage movement in 2001. This has transformed the debate on low pay and now counts 3,600 great employers in its ranks. Secondly, persuading the government to introduce a cap on the total cost of credit and thus curbing the number and power of the pay-day lenders. Thirdly, our challenges to government policy on asylum and refugee resettlement to welcome those fleeing violence and conflict, including the work of Safe Passage opening legal routes to sanctuary for unaccompanied minors following the Syrian Refugee crisis, and our newly created Citizens Foundation for Community Sponsorship of Refugees, now called Sponsor Refugees.
But I am most proud of the actions our members have taken to give people hope in politics and their role in the peaceful governance of the UK. This has been possible partly through mass voter registrations but, more obviously by reviving the role of large and diverse Citizens Assemblies at election times and during other opportunities. These unique Citizens Assemblies have brought hundreds and thousands of Citizens UK's organised and informed citizens into dialogue with those seeking our vote, building healthy and mutually respectful working relationships, thereby strengthening democracy and giving all involved hope for the future. I am very grateful for the support of my Trustees and their wonderful colleagues and leadership across this dynamic alliance, and look forward to returning to grass roots organising and to other opportunities into the future."
Neil will continue to work closely with some recent initiatives of Citizens UK including The Citizens Foundation for Community Sponsorship of Refugees, which was launched in October and is organising with Citizens members and community groups and the Home Office to increase the number of refugees settled around the UK through Community Sponsorship.

Dr. Kaneeez Shaid MBE, Chair of Trustees said: "We owe a huge debt of gratitude to Neil for his vision and leadership at Citizens UK over the last 30 years. Neil has led the organisation from humble beginnings in Bristol and later East London to a position of national prominence and influence, with a diverse group of institutions in membership, tens of thousands participating in our Citizens Assemblies, ten major Citizens Alliances across the UK and radical public actions and negotiations each year and three significant foundations - together leading vital social justice work whilst strengthening Civil Society and its major institutions.

Neil's public service is an inspiration to all of us; he is a truly remarkable leader. We respect Neil's decision to step down and are delighted that his passion for organising will continue to excel through his work on community sponsorship of refugee families. Citizens UK have started a formal process to find a successor to build on the extraordinary legacy that Neil has entrusted to us. "