My niqab was ripped off me in the street and the police did nothing about it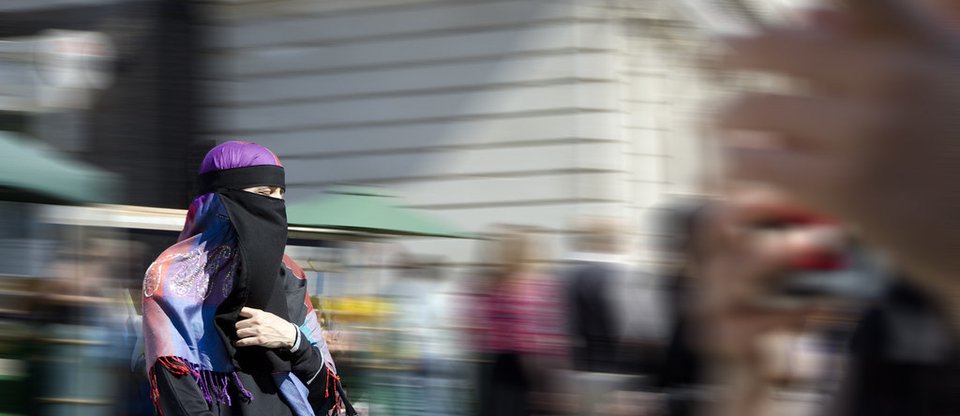 One woman, who wishes to remain anonymous, fed into our hate crime report about a hate crime where her niqab was ripped off her in the street. She went to the police but was left dissatisfied by their response. Below is powerful testimony from her.
I am visibly a Muslim woman. I wear the niqab as an act of faith. This, according to a Citizens UK report that I have been a participant in, means I am three times more likely to be the target of hate crime compared to other people of faith. And I was targeted.
I was going to the Asian clothing store that I own in Newport city centre, when a man ran past me and tore my niqab off. My first reaction was shock. I just could not believe what was happening. I lay on the ground crying and shaking like a leaf, but nobody came to assist me or to comfort me.
Just imagine if someone ripped off your daughter's top, or your mother's skirt, or your wife's dress. How would you feel?
With the support of a local charity, I was encouraged to report this hate crime to the police. At first it felt like this hate crime would be responded to. The police identified the person on my store's CCTV and he was caught the next day. This was a huge relief for me, until I found out that the following day he was released without any penalties because (as the police told me) "he didn't have a criminal record."
I really wasn't happy about this and so I called the police. The response has left a bitter taste in my mouth ever since. The policewoman said: "What do you want me to do? Put him in jail?" I could not believe that she was challenging me. I felt as though I had done something wrong.
This experience has really affected me. It lowered my self-esteem. I became so scared to go to the shop, so much so that I had to close it down. For six months, I didn't even leave the house because I was so afraid of being targeted again.
Participating in this Citizens UK report has helped me by firstly allowing my voice to be heard. Secondly, it's also shown me that there are others out there who have gone through the same thing – across the country. The report shows that Muslims are more likely to feel unsafe in public – with 69.7% feeling unsafe on public transport.
But what my experience and what this report shows most of all is that there is still so much work that the police need to do around hate crimes. 60% of hate crime victims surveyed in this report did not report, and most surveyed said that was because they do not trust the police. My experience with the police was not great – that's for sure – but I know there are also forward thinking police offers who take these issues seriously. It's important that Muslim women like myself can feel safe to report hate crimes.
This should not have happened to me. I don't want any Muslim woman to go through what I went through on that day. I believe if Covid-19 taught us anything, we are all human, and all part of one community. We can and should live together in mutual respect. And one way to ensure that is to make reporting safer for victims, and build trust between the police and the Muslim community. The Government should not delay in implementing much needed changes to make Britain no place for hate.