Matthew Bolton named incoming Citizens UK Executive Director
Citizens UK Deputy Director and lead organiser for London Citizens Matthew Bolton is to lead Citizens UK from September, as founder Neil Jameson steps down after 30 years at the helm.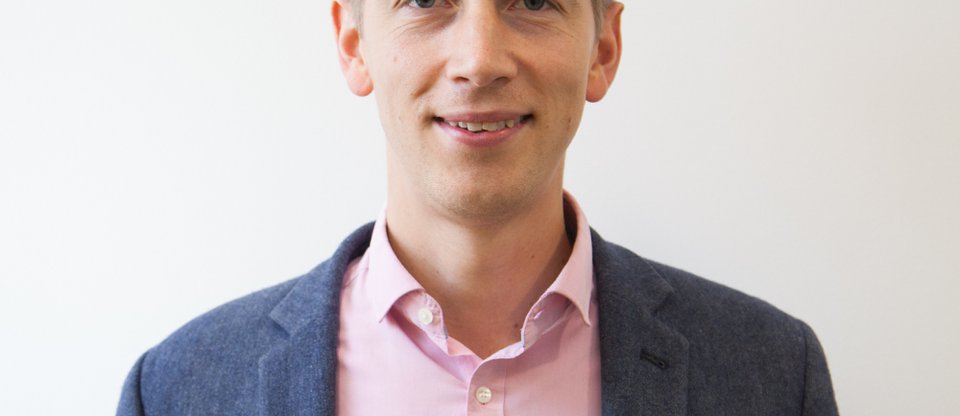 Matthew steps up to the role after community organising with Citizens UK for 14 years and leading the Living Wage campaign between 2008 and 2014, including setting up the Living Wage Foundation, which has now accredited over 4,000 Living Wage Employers. He has led the expansion strategy for Citizens UK across London and the UK and oversaw the London Citizens campaign for an Ethical Olympics, as well as current London Citizens campaigns on affordable housing and rogue landlords.
Matthew was responsible for organising the largest ever Citizens Assembly to date, ahead of the 2016 London Mayoral Assembly when Sadiq Khan and Zac Goldsmith made election commitments to an alliance of 6,000 Citizens members in the Copper Box arena. The housing proposals at this event, including a minimum percentage of affordable homes in new developments, licensing of rogue landlords and lifelong affordable community run homes in the form of Community Land Trusts are now becoming a reality in many London boroughs.
His appointment comes at an exciting time for Citizens UK, as the charity works towards founding civil society alliances in six new cities and continues to win community organising campaigns on the Living Wage, refugee resettlement, housing, hate crime and health across England and Wales.
Incoming Executive Director Matthew Bolton said:
"It will be an absolute honour and privilege to be the next Executive Director of Citizens UK, and I'm thrilled to be leading Citizens UK's talented team. Our mission to build the power of people, to strengthen local civic institutions, and to campaign for the common good, feels more relevant now than ever."
"In an era of international uncertainty, political factionalism and fake news, community organising enables people to make a difference through democratic action. Communities feel the pain from poor housing, low wages, hate crime and more, but they also hold the answers to these great challenges. By training people in the tools of organising, and bringing diverse communities together around common concern, we help people realise their own power and hold decision-makers to account."
Citizens UK Founder and current Executive Director Neil Jameson said:
"'I am delighted that, over the last thirty years, Citizens UK has trained a whole generation of new civic leaders from many of the UK's core civil society institutions all of whom are keen to play their part in public life. We believe that one of the responsibility of all leaders, where ever possible, is to develop and support other leaders, so I am particularly proud and delighted to hand over the responsibilities and role of Executive Director to Matthew, an outstanding colleague and brilliant and inspiring Community Organiser and teacher."
"Matthew's well proven commitment to Civil Society, our talented staff team and outstanding alliance of institutions will ensure that the cities, towns and communities we seek to serve will always play an active and dynamic part in their own governance and together build a safer and more participative public life for all."
Chair of Citizens UK Dr. Kaneez Shaid MBE, Chair of Trustees, said:
"We're excited to announce Matthew's appointment. He's a highly skilled and experienced leader and organiser with a fantastic track record, not only building from the grassroots but delivering campaigns like the Living Wage which have changed the lives of hundreds of thousands of low paid workers and created a movement of employers, citizens and workers challenging low pay. Matthew is the perfect candidate to take Citizens UK into a new generation of organising communities and winning change."
ENDS