London Citizens set to hold local pre-election Assemblies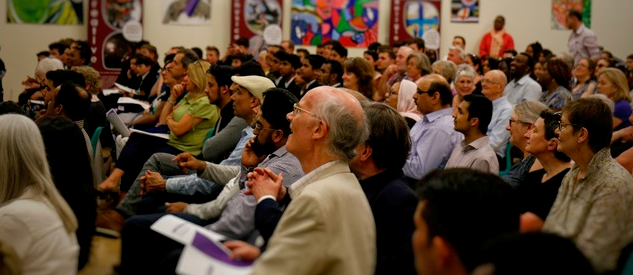 Photo from the Merton Citizens launch, 19 April 2018
Local Citizens UK chapters are holding eight borough election assemblies this week with key Council leaders, as the London Borough and UK local elections are just 10 days away.
Over 7,000 community leaders and members of London Citizens' member institutions including churches, synagogues, mosques, trades unions, schools, colleges, universities and local charities are participating in the series of non-partisan events.
The events follow on from months of 'listening campaigns' that saw members consult their communities on the issues that matter most to them. Now, with less than 10 days to go before residents cast their vote in the local elections, community leaders will put forward a number of asks to Council candidates on topics ranging from knife crime and community safety, to rogue landlords, the London Living Wage and refugee resettlement.
Each Borough-wide Assembly will see hundreds of people take part, with Citizens sharing powerful personal testimonies on the issues affecting the 350,000- strong London membership. Young people are set to take centre stage in a bid to counter perceptions that they are disengaged from the political process, with many voicing their concerns and priorities through testimonies and music.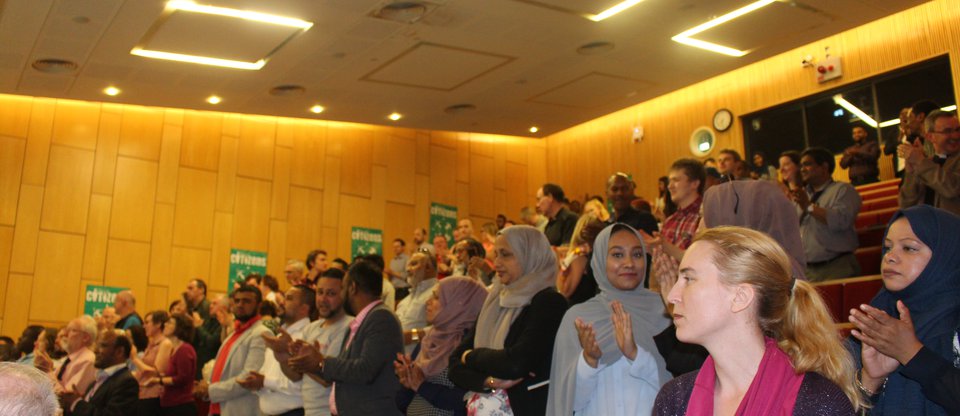 You can find out more about this week's Assemblies below:
Redbridge
, 24 April. Citizens will ask the candidates for Council Leader to act on crime and community safety if elected, highlighting the impact of a rise in hate crime and youth crime.
Waltham Forest
, 25 April. Citizens will demand more affordable housing, particularly to ensure that people like teachers, upon whom the community depends, can continue to live and work in the Borough.
Camden
, 25 April. Citizens will call on the candidates for Council Leader to address their concerns on safety in housing and in the community. Following the evacuation of the Chalcots Estate due to fire safety fears last summer, and in light of the spate of knife crime, Citizens have come together to put forward concrete proposals for the benefit of the community.
Haringey
, 26 April. Citizens will expose the scandal of poor housing conditions in order to secure pledges from Council candidates for more action to tackle rogue private landlords who exploit local residents.
Hackney
, 26 April. Citizens will share powerful testimonies of young people affected by knife crime to call on the next Mayor of Hackney to co-commission an inquiry into youth provision with Citizens UK in Hackney, taking into account access to work, youth clubs and fear of crime.
Lambeth
, 26 April. Home to many of the Windrush generation, Citizens will ask the Council to make Lambeth a more welcoming Borough by creating a local ESOL strategy and
challenging the Home Office policy of charging £1012 for children to apply for British Citizenship even if they were born here.
Lewisham
, 26 April. Citizens will call on the Council to resettle more Syrian refugee families than any other London Borough.
Southwark and Peckham
, 26 April. Citizens will call for local residents to be listened to as part of the on-going regeneration plans for the area.
If you are interested in attending, please contact your local Citizens Organiser.