London Citizens announce Accountability Assembly with Sadiq Khan
Two years after the Mayoral Assembly held by London Citizens in 2016 at the Copperbox with the then candidates for Mayor of London, Sadiq Khan and Zac Goldsmith, we announce our London Citizens Accountability Assembly.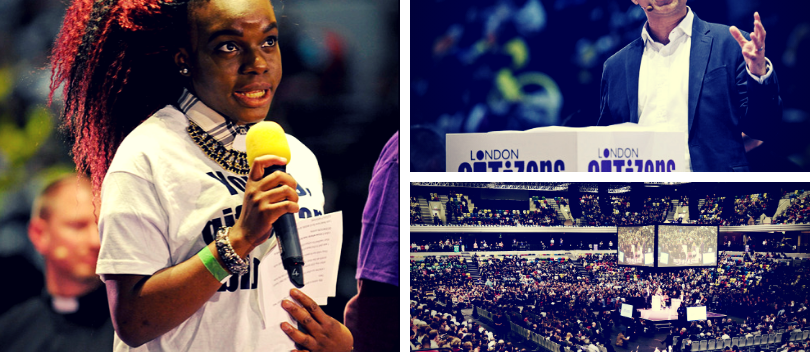 This assembly will take place at St George's Cathedral on Thursday 29 November from 7 to 9pm and bring together our member institutions and leaders from across our alliances from Ealing to Redbridge and Barnet to Merton.
In April 2016, London Citizens won a series of pledges on affordable housing, the real Living Wage, the rights of migrants and refugees, and more. You can find out more by watching the full video of our previous Assembly or by reading this blog post .
This November, we look forward to this opportunity to look back on our 2016 manifesto - the result of extensive, grassroots listening campaigns - by publicly thanking Mayor Khan for the work he has done to implement some of his pledges and urge him to work collaboratively with us to deliver on the areas of work where more must be done.
You can find out more about this event, by downloading the invite here . If you are part of one of our member institutions, please print this invite and put it up on your noticeboard at your institution.
Please contact your local Organiser to discuss turn out and receive the Eventbrite registration link for your specific Chapter , so you can book a place for yourself and other leaders in your group.