Launch of the Citizens Commission on Islam, Participation & Public Life Report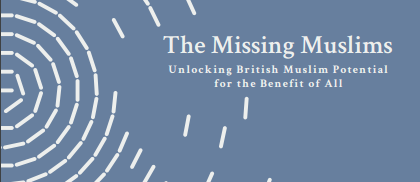 The Citizens Commission on Islam, Participation and Public Life is delighted to announce the launch of its report on Monday 3rd July. Entitled "The Missing Muslims" the report seeks to explore how civil society can help unlock British Muslim potential for the benefit of all.
Chaired by Rt Hon Dominic Grieve QC MP, the Commission brought together several Commissioners (drawn from a wide cross section of British society) to consider how the Muslim community could better engage and participate in public life. It sought to identify examples of best practice, alongside better understanding what the key challenges may be for Muslim communities in Britain.
The Commission was set up to examine the ways in which the participation of Muslims in the public and community life of our country, outside of their own faith groups, might be improved.
Over the last 18-months the Commissioners, comprising high profile names from the world of business, academia, politics and faith travelled to hearings across the UK to listen to more than 500 hours of testimonies and evidence detailing the experiences of Muslim and non-Muslim individuals.
The report includes a series of recommendations, primarily to be actioned by community and faith institutions themselves, as well as a call on business to play its part, and some key areas for action by the Government.
The report shall be made available online on the afternoon of Monday 3rd July. Should you wish to attend the launch, or for any other queries please contact the Secretariat.