Introduction of the 'national living wage'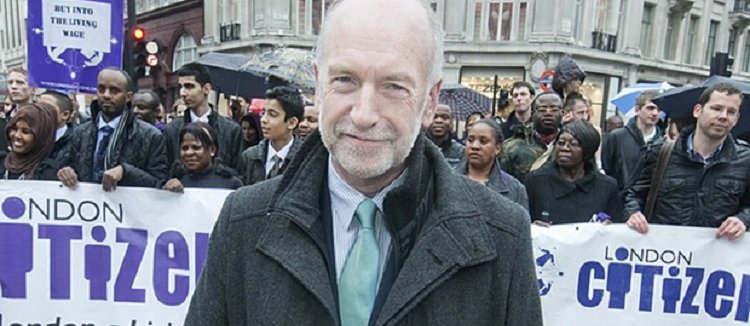 Today, April 1st, sees the introduction of the £7.20 statutory minimum wage premium rate for staff over 25, which shall see a pay rise for millions of workers across the country. The compulsory 'national living wage' should however not be confused with the Living Wage – a voluntary rate set by the Living Wage Foundation. The Government rate is based on median earnings while the Living Wage Foundation rate is calculated according to the cost of living, and reflects the higher cost of living in the capital.
Neil Jameson, Executive Director of Citizens UK said:
"We welcome the move by government as a key milestone in the Living Wage campaign, pioneered by Citizens UK leaders in 2001 as a way of tackling the scourge of low pay. Thousands of workers, students and businesses have championed the campaign since then.
"Citizens UK encourages those employers who can afford to go further than the legal minimum to work towards paying the Living Wage – which reflects the cost of living here in the UK. Citizens UK applauds the 2,300+ employers who have signed up to the voluntary rate of £8.25 in the UK & £9.40 in London. This includes a third of the FTSE 100 companies, and high street names such as Ikea, Nationwide and Nestle. This has impacted on the families of over 80,000 employees.
"We are delighted that both the main Mayoral Candidates in London and the Scottish and Welsh Assemblies are supportive of the Living Wage, and are prepared to build an obligation to pay this into their own procurement policies."
Katherine Chapman, Director of the Living Wage Foundation said:
"Today's new legal minimum is an important step forward in tackling low pay in the UK – we welcome the news that millions of workers will get a pay rise. The landscape on low pay has shifted. This is down to the employers we work with who have over the past 10 years voluntarily chosen to pay beyond the minimum wage rates set by government. However the job is not done when it comes to tackling low pay. Around 6 million people earn below the voluntary Living Wage in the UK with women, young people and part time workers most affected by low pay.
"Good employers are raising wages responsibly and recognise that their employees deserve a wage they can live on and not just survive on. By voluntarily choosing to pay above the legal minimum rates, employers are demonstrating that they value their employees and are seeing significant benefits for their organisations as a result. Employers we work with have reported increases in productivity, reduced absenteeism and staff turnover alongside increased wellbeing and morale. Productivity and good pay go hand in hand."