In conversation with Alison Webster
In conversation with Thames Valley leader, Alison Webster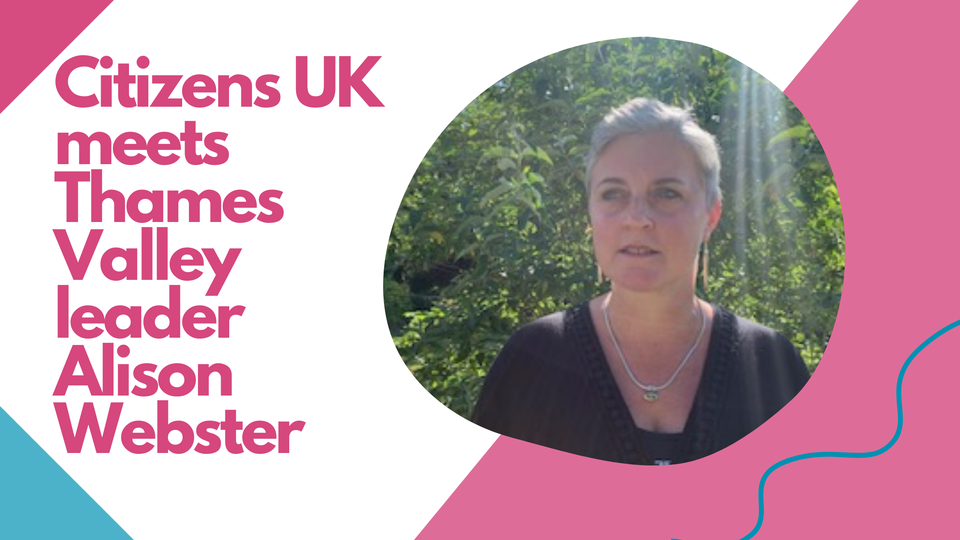 Alison Webster is a Citizens UK leader based in the newly created Thames Valley chapter. She has spent the past 18 years working for the Church of England Diocese of Oxford – promoting social justice and community engagement. We sat down with her to talk about her experience as a leader, a member of the LGBT+ community, and why she believes community organising can help to change the world for the better.
I'm Alison Webster, I work, and have worked, for the Church of England Diocese of Oxford for 18 years - working on promoting social justice and community engagement across the Diocese in the Thames Valley region.

As part of that we have recently entered a strategic partnership with Citizens UK. I'm seeing that as the way in which we, as a Diocese, can do our social justice work in a way that enables churches at a local level to learn new tools for engaging with other organisations, other people, and to tackle the root causes of what churches are really good at: supporting people who are in crisis.
How does being a member of Citizens UK benefit your work?
During lockdown we've seen the emergence of different forms of injustice and the urgency to do something about them, which has raised questions for a lot of church people about what we are doing, and what we are going to do… We have a mechanism through our strategic partnership with Citizens UK to be a part of building back better and making sure that, however we come back from this, it's in a more just way – and that, of course, includes work around the climate crisis.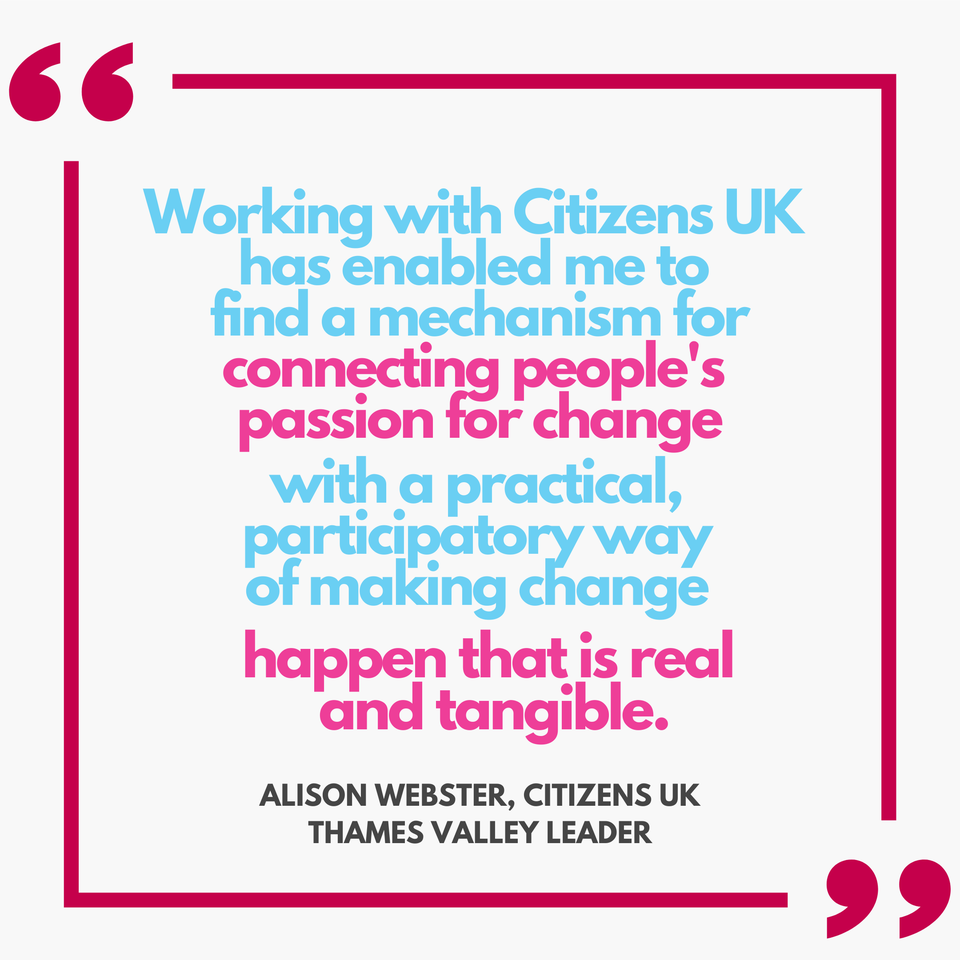 Working with Citizens UK has enabled me to find a mechanism for connecting peoples' passion for change with a practical participatory way of making change happen that is real and tangible.

So being part of Citizens means discerning an issue (a problem, an injustice, a concern), then being part of the process by which people can express that to one another, can make links with other people who feel similarly, and then actually get involved in something that will make a change, however small, and then that change can then be built on with another change. That's new to me.

As a member of the LGBT+ community, how do you envision community organising working to support LGBT+ issues?
I came out in 1989, when I was 23. It was a politically volatile time – it was the time of Clause 28 and demonstrations against that, and the beginning of Stonewall and the Equal Rights campaigns.

It wasn't community organising that achieved change, but I can see commonalities between the way those campaigns worked. They were always cross-party, not identifying with any one political party. It was always about finding stories or testimonies – often cases that were taken to the European Court of Human Rights. That's how most of the achievements were won – one issue after the other.

I've seen all of that happen, and I've lived through massive changes in terms of LGBT rights in that time, so I like the fact that one of the first events I went to with Citizens Milton Keynes was an event to highlight hate crime within the city, and what could be done about it.

I love the fact that the platform was shared between a Muslim who'd experienced Islamophobia, an Asian man who'd experienced racist abuse through his work running a small business in Milton Keynes, and a gay man who'd experienced homophobic abuse through his job at a local train company. The fact that the event was in a church building, and that that could happen was both a surprise and a delight for me.

So in a way that shows that, because Citizens is doing something, it's integrating LGBT issues into a bigger issue – and that is really positive. I can see other areas where that can take place – such as campaigns against misogyny.

When I came out back then, my commitment was to peoples' stories, which hooks in very neatly with community organising. It's all about peoples' stories and enabling people to tell their own story in a context where it can help to enable change.

One of the first books I put together in 1995 was called Found Wanting – which was a collection of stories and analysis of women's experience generally of an oppressive Christian faith belief system in its various forms. The power of people being able to write or talk and have their story become part of something bigger was really important.

About 20 years on from that we had an event where we brought people back together for the 20th anniversary of the book, and looked at how things had changed, and one of the big changes was the emergence of trans experience. We had trans and intersex women there on that day. I remember going away from that thinking: there's still so much more to be said.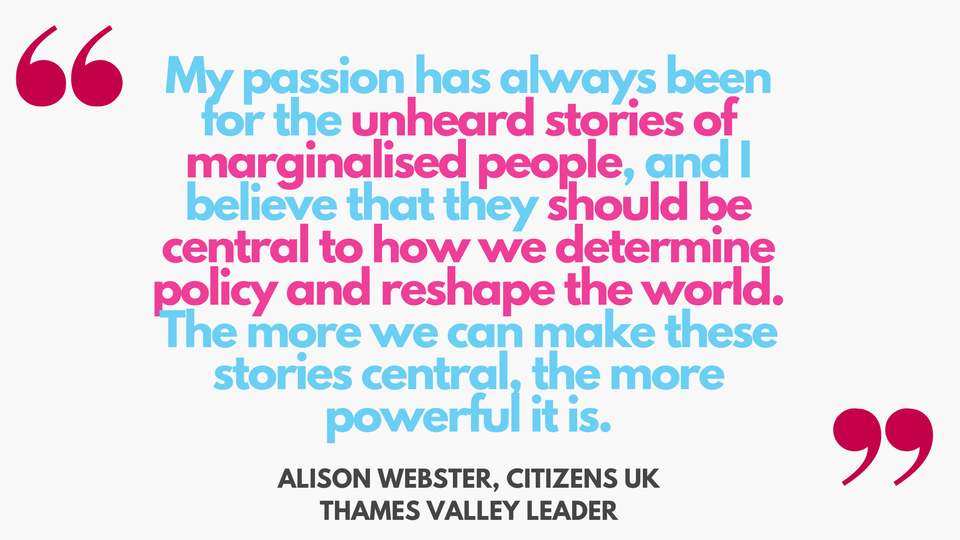 Even though we have made massive changes, there's still a lot of experiences that are not heard, and are not having an impact on how we think about gender and sexuality.

So then I wrote a follow-up book called Found Out , which came out in 2017. My passion has always been for the unheard stories of marginalised people, and I believe that they should be central to how we determine policy and reshape the world. The more we can make these stories central, the more powerful it is.