How the oldest Anglican church in Walthamstow used Community Organising to strengthen their institution
How the oldest Anglican church in Walthamstow used Community Organising to strengthen their institution
St Mary's is the oldest Anglican Church in Walthamstow, East London. When Revd Vanessa Conant was appointed Rector in 2015, she encountered an institution with a range of challenges. From buildings in need of repair, financial problems and questions around how the church could best serve and engage with the wider community, Revd Vanessa recognised that change was required—and Community Organising could play an important role.
How was the team built? How is it run?
After attending six days of Citizens UK National Training, Revd Vanessa was encouraged to identify practises within her institution that might need to be stopped altogether or transformed entirely. She started by:

Identifying relational leaders and encouraging them to attend local, regional or national training to develop their skills.
Introducing the practise of having individual rounds in many committee or parochial church council (PCC) meetings to ensure everyone had the chance to share their thoughts.
Encouraging a culture of having regular 1-2-1s to build meaningful relationships both within the church and with the wider community.
Establishing new community development teams that act as Core Teams and help St Mary's fulfil its mission as a church.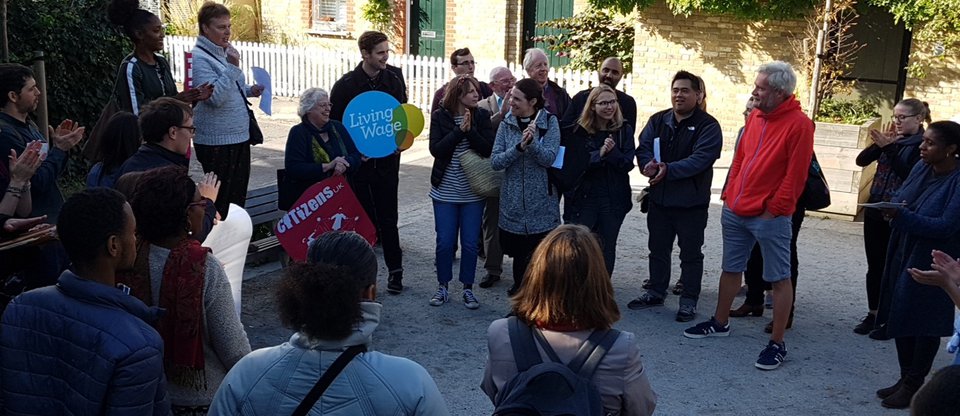 What impact has the Core Team had?
The Core Teams have found ways to bring new energy and joy to the church and parish. For example, St Mary's have turned AGMs into Citizen-style assemblies; leaders are being developed and publicly recognised; personal testimonies are being shared; and stories are more widely told with the purpose of celebrating St Mary's.
These actions have collectively generated a sense that St Mary's can become a more engaged community and can grow in strength and number. In 2018, it resulted in 8% congregational growth, and since that time, new leaders have been encouraged and trained to play an active part in church life, new projects and ministries have been developed as a result of listening campaigns, and in 2019, St Mary's secured a successful National Lottery Heritage Fund bid for money to refurbish and expand its ancient building and make it more accessible to the whole community, a project which will begin later this year.
Importantly, the practices and principles of Community Organising have led to increased capacity and appetite within the congregation to act powerfully as part of Waltham Forest Citizens, with St Mary's playing a crucial role in securing wins on affordable housing, a Real Living Wage, and, recently, securing commitments from Mayor Sadiq Khan on the "Just Transition" campaign, of which St Mary's is an anchor institution and which aims to create 60,000 good green jobs/ apprenticeships and retrofit 100,000 fuel-poor homes.
By Heidi Shewell-Cooper & Daphne Giachero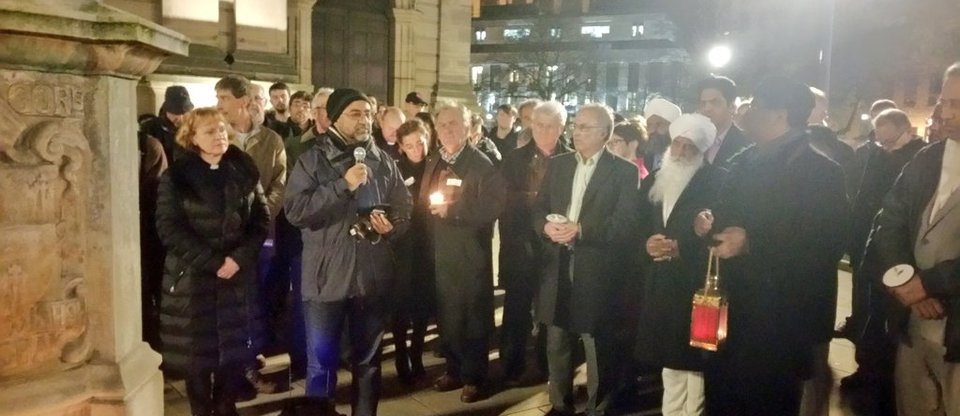 Community Organising strenghtens institutions
Through the method of Community Organising we enable local leaders to develop their voice and come together with the power and strategy to make real change.
Posted by Aanisah Khan on 22 Jul, 2021