How Community Organising unites Sikhs and enhances social justice
How Community Organising unites Sikhs and enhances social justice
By Dilraj Kaur, Citizens UK Organiser in Peterborough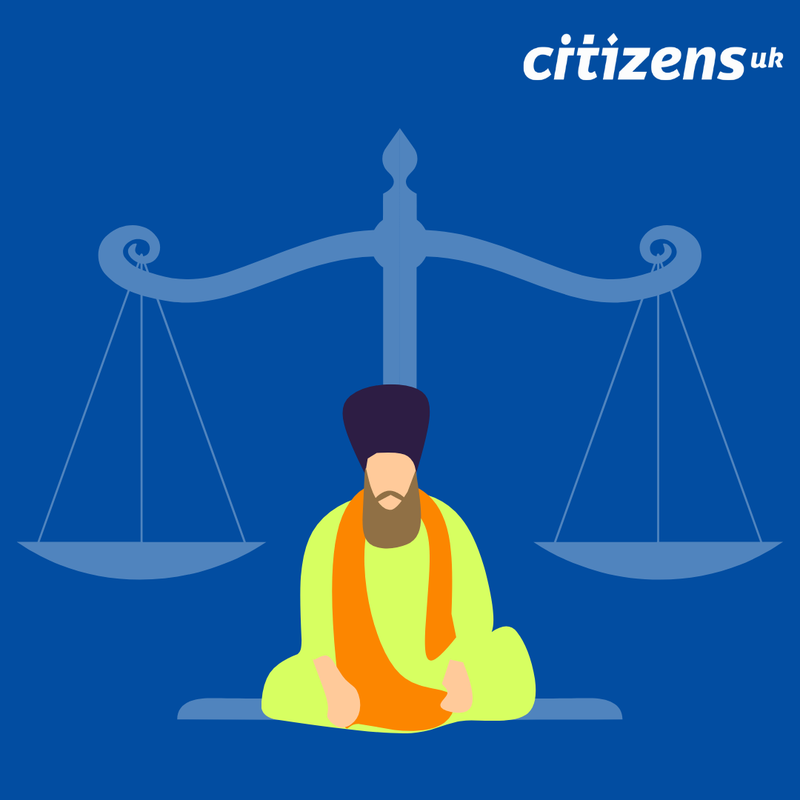 Just over 300 years ago, in a time where India was under a dictatorship being forced to convert into one religion, Guru Gobind Singh Ji created the Khalsa: an army of freedom fighters. Guru Gobind Singh Ji allied with various leaders in India to fight the oppression undergoing from the Mogul Empire.
Social justice and freedom are embedded in the beliefs of Gurus. Sikh forefathers and Gurus fought for freedom—not only for those practising Sikhism but for all religions. Sikhs believe in oneness: striving for an egalitarian community. Truthful living amongst the community is at the heart of Community Organising: this uses a methodology that reflects the core tenants of Sikh Dharam (righteous living); Kirat Kamai (honest living); and Seva (selfless service to humanity).
How can Sikhs represent the legacy of social justice Siri Guru Gobind Singh Ji left?
Community Organising is a powerful force for social justice and the common good by creating a civic alliance. Together with other faith groups, education institutions, secular communities, charities and trade unions, Citizens UK has won various campaigns and improved the lives of many. Just as Guru Gobind Singh ji allied various leaders in India, Citizens UK uses broad-based organising to achieve wins.
The Sikh Gurus were leaders in creating radical change for an egalitarian community. Guru Nanak Dev Ji challenged systematic injustices, dogmatic rituals, caste system and misogyny—to name just a few. Guru Gobind Singh Ji led an army of freedom fighters for a civil rights movement.
How Citizens UK helps to create impactful and positive change
Citizens UK uses a methodology of organising from The Highlander School which have underpinned Civil Rights movements in the US. Through training with Citizens UK, organisations benefit from strengthened leadership provided in membership. The Sikh Community's membership within Citizens UK represents your faiths commitment to oneness by actively working with a variety of community groups.
Citizens UK allows faith groups to apply the integrity of their Dharam (righteous living) into practice, to make real-life changes by bettering the community they live in. Citizens UK allows you to use your political shaastar (sword) in the modern-day and keep alive the legacy of social justice the Sikh Guru's fought so profusely for.
Together, the Sikh Sangat and Citizens UK can win change to strive to shift towards a better world.
One who performs selfless service, without thought of reward, shall attain oneness. Guru Arjun Dev Ji: SSGS 286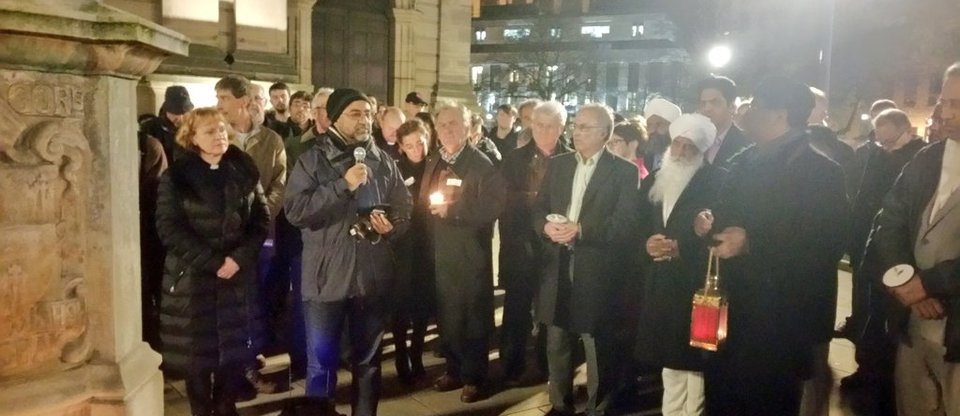 Many churches, mosques, synagogues, temples and other religious organisations choose to be institutional members of Citizens UK. Their membership is an expression of their faith and their commitment to work with other faith and secular communities for social justice and the common good.
Posted by Aanisah Khan on 7 Sep, 2021