Greater Manchester's leading Mayoral candidates pledge support for action on social care, low pay, hate crime and homelessness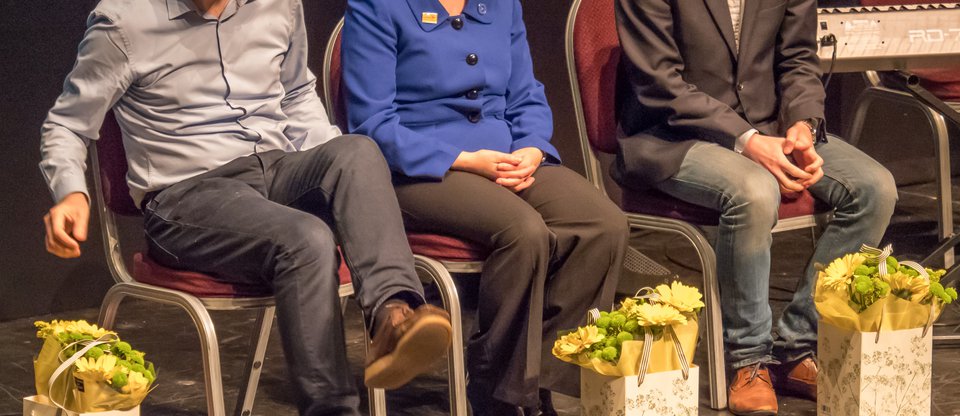 Greater Manchester's leading Mayoral candidates pledge support for action on low pay, social care, hate crime and homelessness.
Greater Manchester's leading Mayoral candidates supported Citizens UK's pledges around issues of social care, housing and homelessness, low pay and hate crime, when they addressed the Greater Manchester Citizens (GMC) founding assembly on Monday May 1 st .
Candidates, Sean Anstee (Conservative), Jane Brophy (Liberal Democrat) and Andy Burnham (Labour), and also agreed to meet with GM Citizens within 100 days of taking office, should they be elected, to discuss how to proceed with the pledges below:
Social Care
- implementing and enforcing minimum standards as part of commissioning arrangements including an end to 15min visits, ending zero hours contracts.
Living Wage
– to actively champion and promote the real living wage. Launching Living Wage Week in greater Manchester every year. Pushing for councils and key institutions to pay a real Living Wage and use their buying power to drive change across other sectors. To work with greater Manchester citizens to put pressure on Manchester United and Manchester City football clubs and push them to pay the real living wage by the start of the 2019/2020 season.
Housing/Homelessness
- galvanise the regions housing providers (both in the private rented sector and housing association sectors) and decision makers to create a framework of Housing First options in order that long term appropriate housing is provided to those groups most at risk due to their circumstances and the impacts they face of welfare reform.
Hate Crime-
Ensure all members of the police force are trained in recording hate crime, can differentiate between race and religious hate crime, and monitor and measure hate crime data to identify emerging trends and focus resources on the relevant areas. Provide a victim support service that is effective and inclusive.
More than 800 guests attended the Assembly, which was intended to give the candidates assessed as most likely to take office, a chance to respond to Greater Manchester Citizens members.
The Assembly was chaired by the Chair of GM Citizens, Sir Peter Fahy, who said on Twitter: "This is just the start for GM branch of @CitizensUK with more community and faith groups joining to participate in local community action."
GM Citizens has recruited NGOs, trade union branches, schools, faith communities, local community organisations and some of the central universities and students' unions in the GM region. They have pledged to work together to strengthen civil society, develop a new generation of civic leaders and to ensure that the crucial voice and interests of this sector are heard and represented at all levels of public life.
Community Organiser for GM Citizens, Furqan Naeem said : 'We have come a long way in such a short space of time but this is testament to our local communities who all want to play a role in shaping the new Northern Powerhouse and Devolution deals. In order for democracy to work we need local people at the heart of making decisions and Greater Manchester Citizens intends to give people that recognition.'