Founding Director awarded 2018 Albert Medal by RSA
We are delighted to announce that Citizens UK's Founding Director, Neil Jameson CBE, has been awarded the Albert Medal by the Royal Society for the encouragement of the Arts, Manufacture and Commerce (RSA).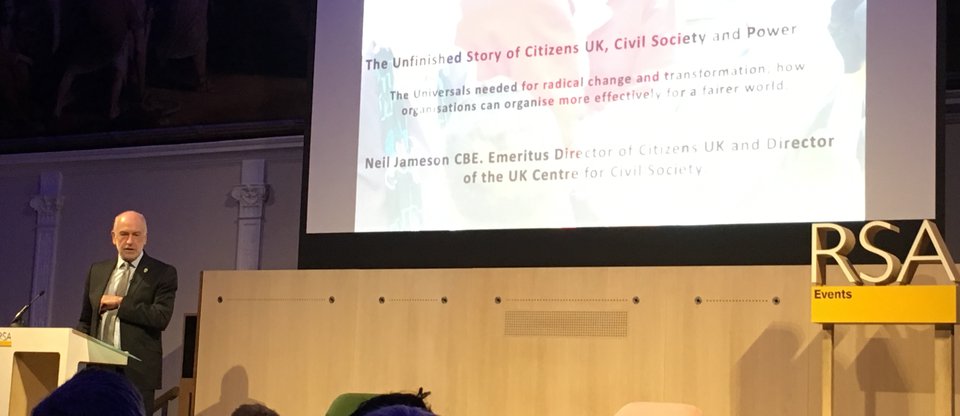 The RSA Albert Medal is awarded for innovation in the fields of creativity, commerce and social improvements. Previous medallists have included Professor Stephen Hawking in 1999, Tim Berners-Lee, inventor of the World Wide Web, in 2002 and human rights campaigner Peter Tatchell in 2016.
Neil Jameson was awarded this honour in recognition of his services to community organising for the common good. In particular, for restoring thousands of citizens' faith in politics, each other and their ability to be co-creators of history.
Matthew Taylor, Chief Executive of the RSA, called this effort spear-headed by Citizens UK under Neil Jameson's leadership as "one of the most significant developments in politics and public life since the creation of the Welfare State - thousands of citizens organising together, permanently, for the Common Good".
Neil thanked all who have been a part of his journey and the movement to revive the tradition of community organising in the UK: the leaders from hundreds of civic institutions who are members of Citizens UK, our staff team and those in the philanthropic community who have invested in our work.