Five years on from Alan Kurdi - an overview of Community Sponsorship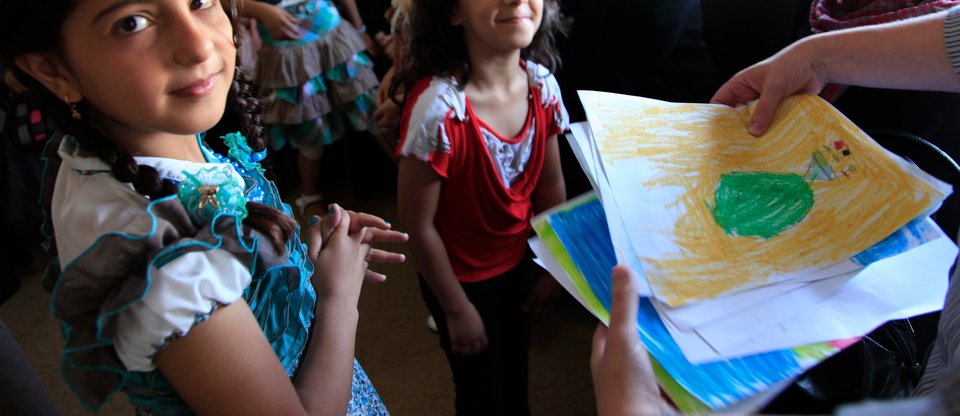 On 2 September 2015, the image of three-year-old Alan Kurdi lying lifeless and alone on a Turkish beach seized frontpages globally. While his death unveiled nothing new about the ongoing human disaster, the image became a watershed moment where a hitherto abstract war entered British living rooms, and made the Syrian refugee crisis everyone's business.
Five years on, the anniversary of Alan's death marks both a tragedy that still haunts public conscience, and an ambivalent sense of achievement that this managed to open borders to 20,000 Syrian refugees in desperate need.
A nationwide coalition
Through grassroots community organising, Citizens UK assembled a nationwide coalition of people that wanted to make a difference, who channeled their frustrations about political inaction in the Calais Jungle and the horrific treatment of asylum seekers in the UK, and sharpened the pressure that led David Cameron to accept 20,000 Syrian refugees over a five year period. This was a phenomenal upgrade to the VPRS scheme launched just the year before. Another 3,000 places for vulnerable children and their families were later added.
From the moral upheaval sprang Citizens UK's campaign to launch the Community Sponsorship programme. Only weeks after its introduction, then Home Secretary Theresa May agreed to review the initiative. The project gives ordinary citizens the opportunity to take matters into their own hands, and to sponsor, welcome and settle a Syrian refugee family in their local neighbourhood.
Citizens UK became one of the leading civil society partners helping the government to design and produce the Community Sponsorship scheme. In July 2016, it officially took off. In November of that year, the first community group – led by Greater Manchester Citizens leader, Sean Ryan - welcomed a refugee family through the scheme, with more pioneer groups piloting the programme throughout 2017.
Building happier futures for refugee families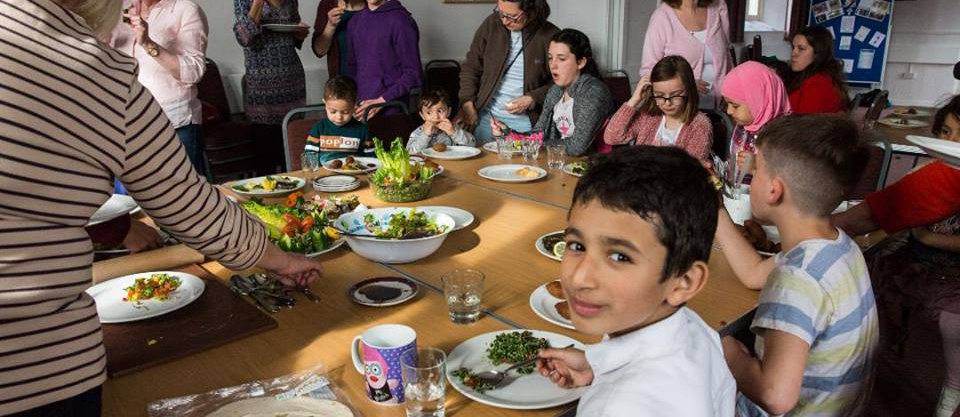 To date, 99 families - or 449 individuals - have been resettled across the UK through Community Sponsorship. Youssef (age 9) has mastered the English language in no time. Mohammed has excelled at school like so many of the other children we have helped to resettle. Falak (age 21) recently graduated from college . Abdullah obtained his driving license; Samir opened his own restaurant ; and Khaled recently found permanent work as a cleaner in a hospital.
When Covid-19 hit, some of the first people that we saw help their neighbours were the refugee families that had so recently been able to call the UK their home. This included Ahmed and Enis, who cooked hundreds of meals for care workers.
"A transformative impact on the community"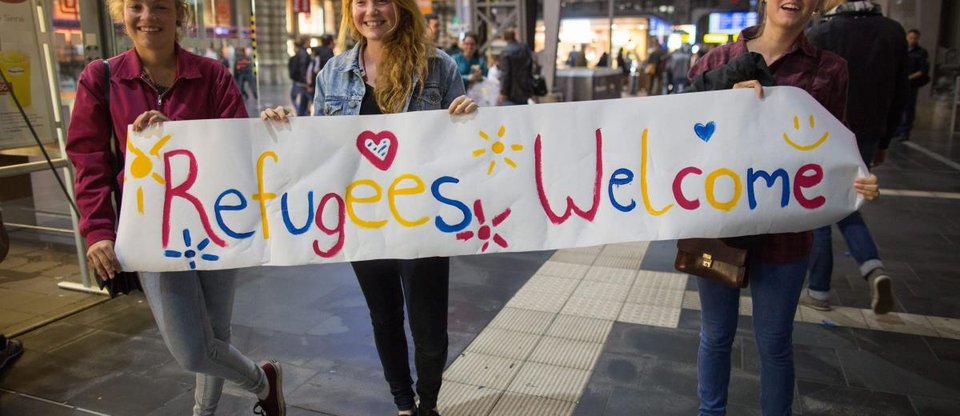 While Community Sponsorship certainly presents its challenging moments and a steep learning curve, anyone who embarked on the journey will testify to its uniquely transformative impact on the community and refugee family alike. Major Nick Coke, who sponsored a family in South West London, said: "The experience has been completely transformative for my community. It has brought together different elements in our community in extraordinary ways. Whatever we have given has been returned tenfold by the most remarkable, inspirational and resilient family I have ever met."
Now we must rekindle the spirit that got many of us feeling indignant in 2015. With Covid-19 and a looming economic crisis hijacking our collective conscience, the image of Alan that made us say "never again" is for many starting to fade - and bodies continue to wash up on the shores of Europe as the situation in some of the countries that neighbour Syria go from bad to worse (as seen in the August 4 explosion at the Port of Beirut).
We must continue to fight for safe and legal routes for refugees to find sanctuary, and provide a warm welcome once they arrive.
25,000 by 2025
Following in the footsteps of the successful campaign to resettle 20,000 refugees by 2020, Citizens UK is now campaigning to extend the scheme to 25,000 resettled refugees by 2025.
Coordinated action and committed citizens become the power that changes the world. It was because of the actions of people working together that the UK is now in the top five countries worldwide for refugee resettlement. It was organised citizens who won the power to directly increase the number of refugees who can safely resettle through Community Sponsorship. Now we must organise to protect this opportunity, and secure the future of the resettlement scheme for years to come.
To join the movement, contact communitysponsorship@citizensuk.org , and join us on 17th September to find out more about the campaign.