Duchess of Cambridge visits PACT Southwark MumSpace
Duchess of Cambridge visits PACT Southwark MumSpace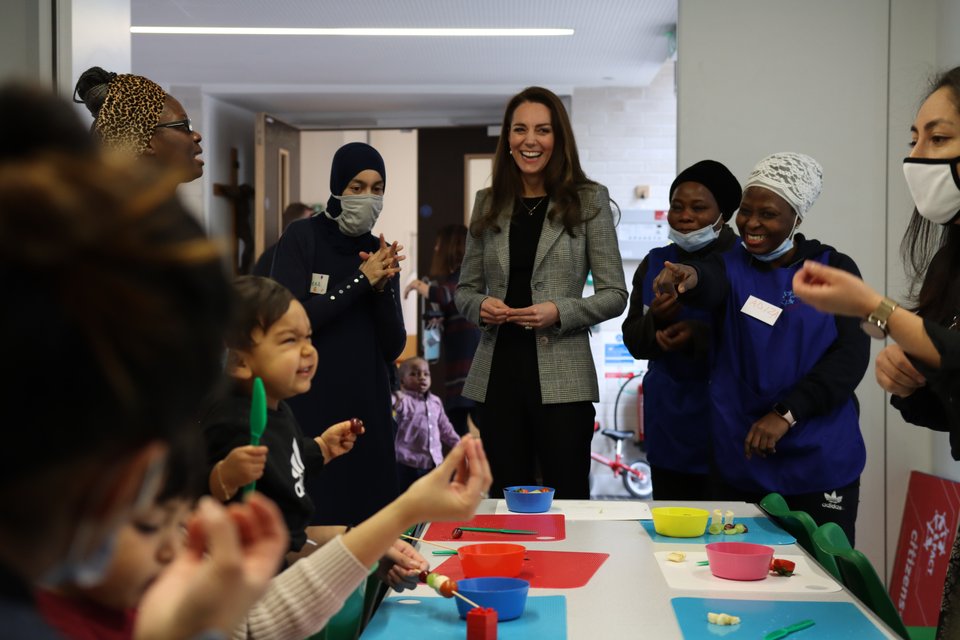 The Duchess of Cambridge spent time with parents and volunteers attending MumSpace, run by PACT (Parents and Children Together) Southwark, to learn more about how communities can support parents and their families with their mental wellbeing and improve the health and development outcomes for young children.
PACT is a Citizens UK social support project that aims to empower parents and improve the health and development outcomes for young children.
They run a variety of weekly workshops, one of which is MumSpace, which provides a welcoming space for parents to socialise; create a network of support for themselves; access space for their children to play and contact with a Health Visitor for advice and signposts to other services. The Duchess also took part in a cooking class where she joined parents and toddlers in making fruit kebabs.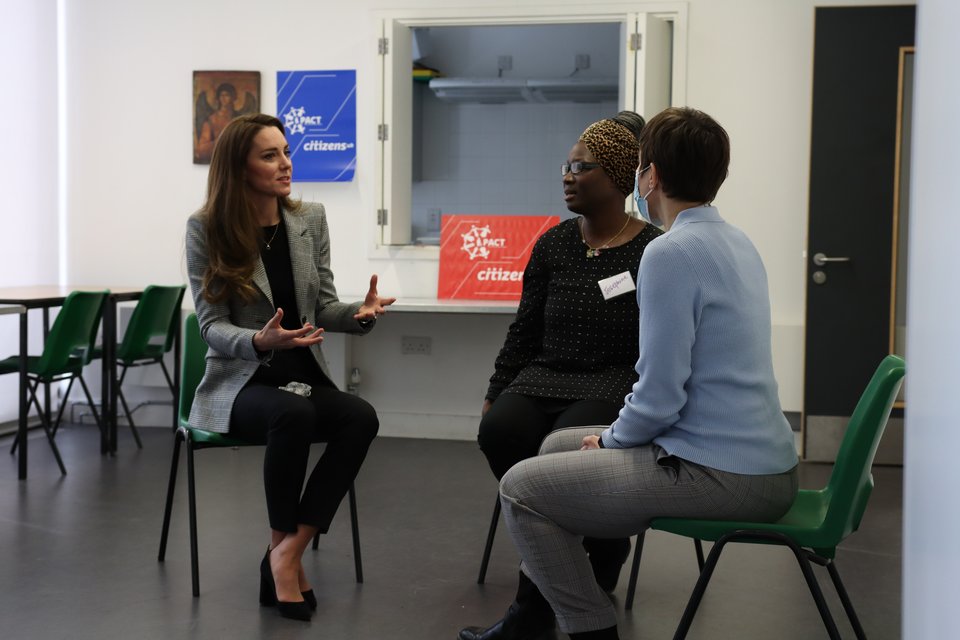 Speaking to PACT lead, Josephine Namusisi-Riley, she said she wished she'd been able to attend a similar group when she was expecting her first child as she would have "learned a lot".
By creating local support networks and providing reliable connections for families, PACT helps to combat isolation, support parental mental health and engage a number of hard-to-reach communities to access health and social services. The project works on a parent-led approach which involves listening to parents' needs and working on solutions together, showing them their power to make change within their own communities.
Early evidence from an evaluation conducted by King's College in 2020 suggested that the parent-led model used by PACT improves parental mental wellbeing, reduces social isolation, and improves child language outcomes, while project data shows it has also been successful in supporting families that public services often find difficult to reach. They found that 40% of the mothers who came to the MumSpace group were at the threshold of getting some form of mental health intervention, but after 6 months 68% had fully recovered.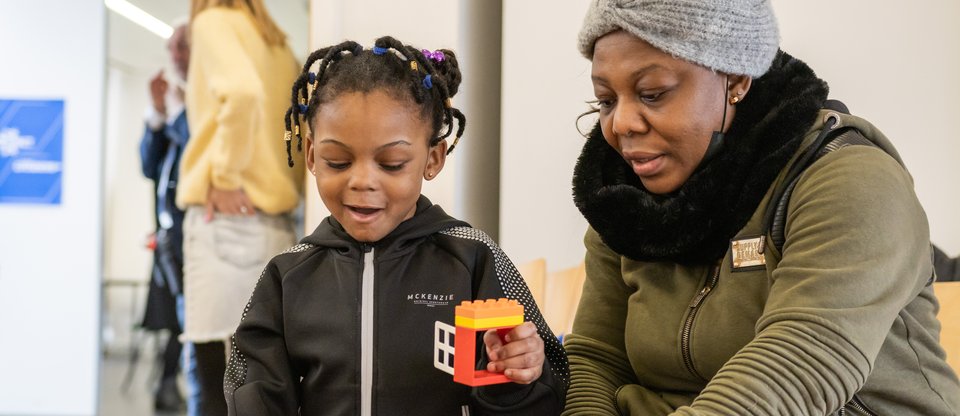 Want to know more about PACT?
Parents and Communities Together (PACT) is a community-led social support project, set up by Citizens UK, to support and empower parents in order to improve the health and development outcomes for young children in Southwark, Leeds and Tyneside.
Posted by Aanisah Khan on 8 Feb, 2022