COMMONWEALTH DAY; Celebrating our diversity and fighting for citizenship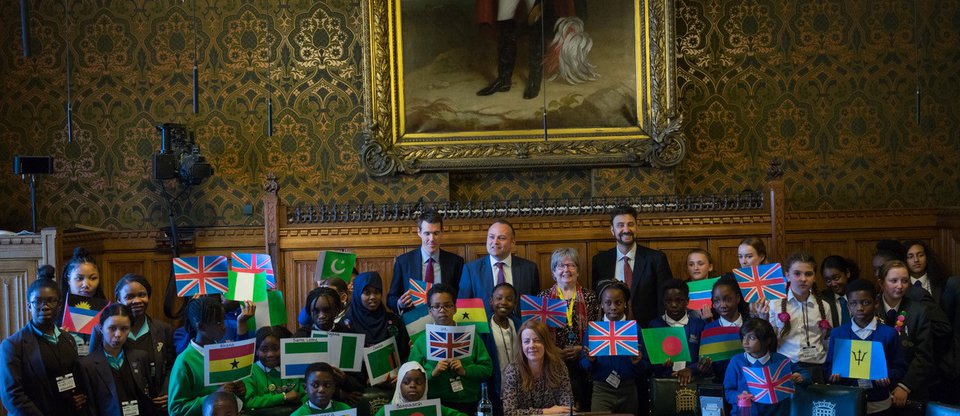 Commonwealth Day was celebrated across the world on March 11th with calls for unity, friendship and partnership. Leaders from Children into Citizens , our youth-led campaign to break down the barriers to children becoming British citizens, had their own celebration in The Houses of Parliament.
Shortly after the Home Office announced that child citizenship fees would be frozen this year, over 40 children with heritage from Commonwealth countries from across our membership celebrated the diversity of the UK and highlighted the barriers that still stand for children like them to fully pursue their dreams of belonging, security and education.
An estimate of 40,000 children a year across the country are forced to pay £1,012 to be legally British despite most of them being born and brought up in the UK. Almost half of these children have roots in Commonwealth countries.
Bliss from Foxfield Primary School, who was born in London and has Nigerian heritage, expressed that being welcoming and allowing children to grow should not be a 'one day thing';
"I believe and recommend that the day of the Commonwealth should not just be on one day. It should be something we do and remember all the time, because the Commonwealth and the UK are part of who we are all the time. Nigeria is part of who I am, everyday."
10 year-old Abigail made strong statements about the risks of high children citizenship fees;
'Things that we think are small now, like the price of an application, can in the future cause bigger issues, risk children's futures and ruin our country's reputation. We should take every opportunity we see and accept the fact that we come from different countries and that we can benefit this country and our communities.'
MPs from various parties and parts of the UK stated their support for this campaign and called for the application fee to be reduced.
The celebration ended with children writing to High Commissioners from across the Commonwealth asking them to publicly back this campaign and ensure that children's entitlement to British citizenship can be realised.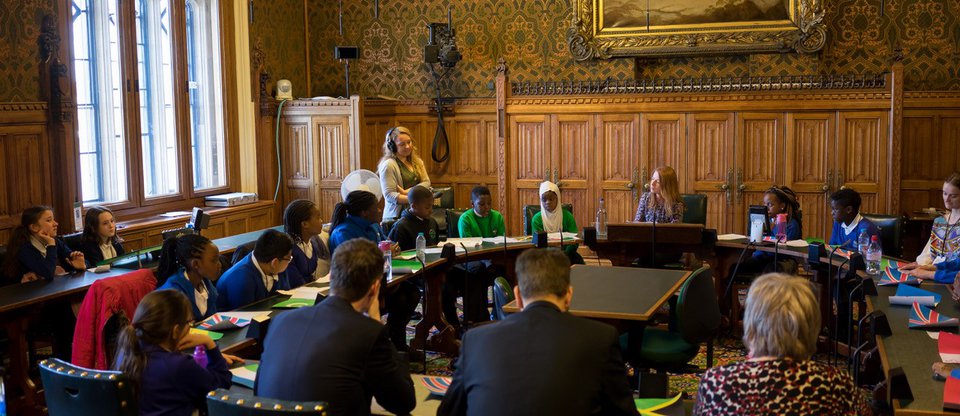 What else are we doing?
We are working with King's College London on developing a payment plan so parents don't have to resort to risky debt to pay citizenship fees for their children.
We are also working with schools to support them to engage parents and create best practice in supporting children to gain citizenship.
In partnership with UCL we are looking into how application fees and other hostile environment policies are having an effect on children, parents and schools.
How can I get involved?
To get involved email our organiser Paulina at Paulina.TamborrelSignoret@citizensuk.org