Citizens UK's Safe Passage wins Social Justice Campaigner Award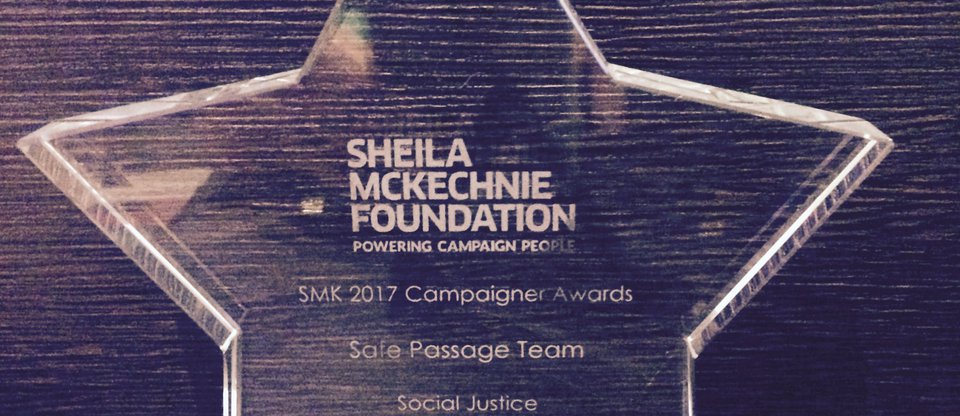 Safe Passage, a project powered by Citizens UK, has been awarded the Social Justice Campaigner prize at the Shelia McKechnie Awards.
The awards celebrate the best campaigns and campaigners – whether working locally or nationally, and from individuals and community groups to people working in large organisations. Their interest is in finding those who have made change happen – most effectively, creatively and courageously.
George Gabriel, Safe Passage Project Lead, said:
" We are delighted that Safe Passage has been chosen to receive the Social Justice Campaigner Award. Through our unique combination of litigation, community organising and advocacy we were able to open safe and legal routes for over 1,000 unaccompanied refugee children to transfer from Europe to the UK in 2016. However, the real thanks for this achievement must go to the hard work of our legal team, the children who stuck with us even though the process took a long time and communities across the country who lobbied their MPs, signed petitions and organised to make this happen ."
Citizens UK executive director, Neil Jameson, said: " Brilliant news for all concerned. Well done Safe Passage. This is what we are all about, supporting communities to make real changes that matter, often bringing expertise and courageous inter-faith energy to campaigns around some of the most vulnerable communities and challenging situations ."