Citizens UK's Safe Passage programme to become an independent organisation
The Safe Passage project, established in 2015 by Citizens UK as a partnership between community organisers, lawyers and faith leaders, will separate from Citizens UK in 2018 and become an independent organisation.
Citizens UK Trustees were advised by a panel of independent assessors that it is in the best interests of both bodies to separate to pursue future objectives. This is due to both the international expansion of the Safe Passage project, and the subsequent differences between the missions of the two organisations. Safe Passage is now operational in Greece, France, Italy and Belgium, as well as the UK.
Since its inception, the Safe Passage project has opened safe and legal routes through which have over 1,000 refugee children have travelled safely to sanctuary. Using a unique mix of advocacy, legal work and field work, the ground-breaking project has opened routes not only to the UK, but also to other countries in Europe. Its achievements have been recognised and rewarded with the Liberty Human Rights Award, the European Citizens' Prize and the Sheila McKechnie Award.
Neil Jameson, Executive Director of Citizens UK, said:
"We are incredibly proud of what the Safe Passage project has achieved in such a short space of time. Citizens UK is passionate about helping communities take action on issues that matter to them, and in September 2015 our members formed the Refugees Welcome movement. The Safe Passage project was born out of that movement and we are delighted with all it has achieved. We look forward to seeing Safe Passage go from strength to strength."
George Gabriel, Safe Passage Project Lead, said:
"We are enormously grateful to Citizens UK for nurturing and growing the Safe Passage project. Without the help and support of our parent charity, partners and colleagues Safe Passage would not have grown to become the successful project it is today."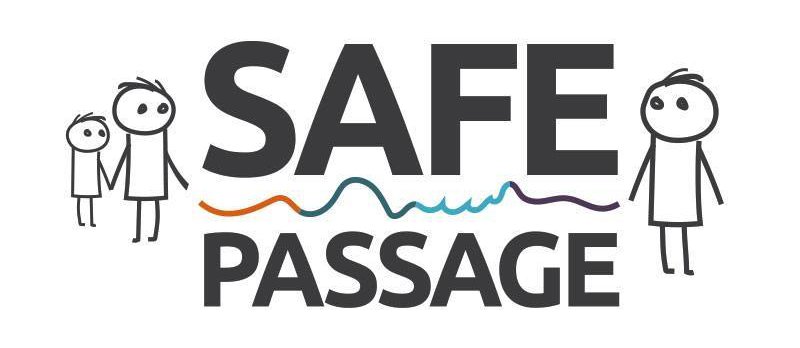 Citizens UK and the Safe Passage programme
Citizens UK is the national home of community organising – a network of over 350 faith groups, schools and colleges that work together for the common good. CUK members have been campaigning on issues relating to refugees and asylum seekers and providing assistance with integration and welcome for many years. We created www.refugees-welcome.org.uk to help coordinate the public's response.
Safe Passage is a programme of Citizens UK, the programme is focussed on setting up a process so that those who have a good legal right to claim asylum in the UK may do so. For more information see www.safepassage.org.uk