Citizens UK welcomes Law Commission's recommendation to protect gender under hate crime laws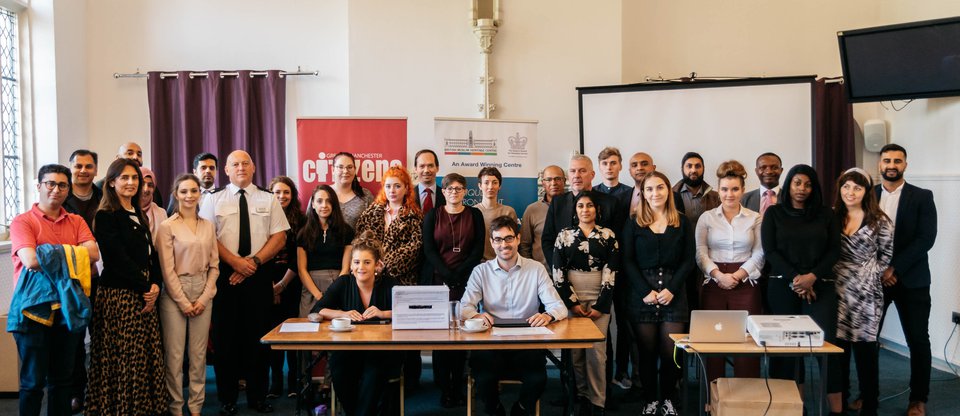 Students from Manchester University are some of the leaders who met with the Law Commission to share their experiences of misogyny.
Citizens UK has welcomed the Law Commission's announcement t oday (23rd September 2020) that they r ecommend gender and misogyny be categorised as a hate crime in a once in a generation update to UK hate crime law.
Over the past year, Citizens UK partnered with the Law Commission ahead of the report to support over 200 people to share their experiences in five different locations across the country — London , Birmingham, Cardiff, Newcastle and Manchester. Hundreds of people bravely shared their stories of hate crime, and asked the Law Commission to consider both intersectional reporting and misogyny as a category.
The findings offer a stark reminder that even during lockdown, communities are experiencing high incidences of hate crime across the UK – and women and non-binary people are facing disproportionate targeting.
The Law Commission has specifically recommended adding gender to the protected characteristics under hate crime laws.
Citizens UK supports the inclusion of misogyny in hate crime, which will help address the disproportionate targeting of women and enable police to offer better support to survivors and investigate perpetrators.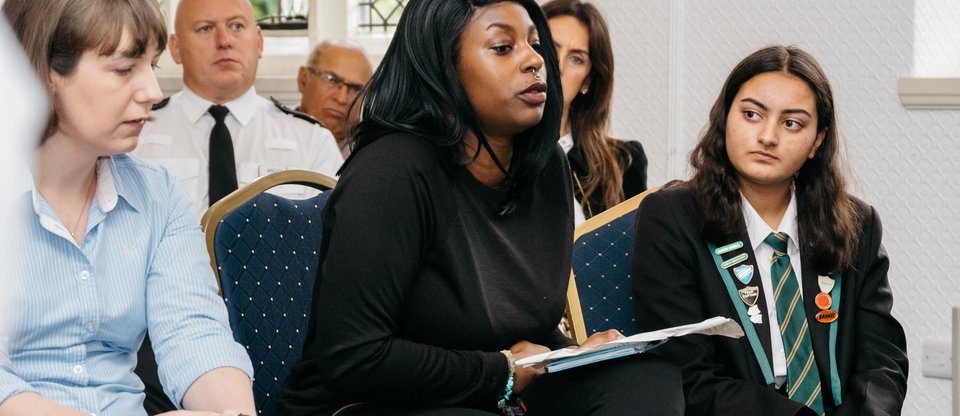 Citizens UK is the birth place of the campaign to make misogyny a hate crime. Our Nottingham chapter won the policy being implemented for the first time in 2015. Since then our national campaign has resulted in 7 constabularies implementing the policy and the national Law Commission hate crime review. In October 2020 we launched a nationwide misogyny hate crime ambassador programme.
Rabbi Robyn Ashworth Steen, a Citizens UK leader and Rabbi from Manchester Reform Synagogue said:
"This is an excellent decision by the Law Commission and their findings are a stark reminder that even as the pandemic occupies most waking moments, there are clear issues of injustice the Government can make good progress on. I've seen all too clearly the impact of intersectional hate crime targeting women in my congregation and a common sense change specifically addressing incorporating hate crime, to protect all women, would be warmly welcomed by my community."
Taj Khan, a Citizens UK leader and member of Newcastle Central Mosque said:
"I am glad the Law Commission listened to the voices of women in the North East and recommended new measures in the law to give women protection which is long overdue. I am easily identifiable as a hijabi Muslim woman and have experienced what I call a triple whammy of hate as a result. It is humiliating and soul destroying to be targeted by hate simply for being a woman, a brown woman and a Muslim woman. I look forward to seeing the Government now take the necessary steps to make this important change to hate crime law."
Earlier this month Citizens UK launched  a powerful piece of research - Overcoming everyday hate in the UK .   Involving hundreds of Citizens UK members in hearings across England and Wales this independent study details the shocking extent of hate crime in the country. With a specific focus on acts of hate directed towards women it gathers experiences of the many different groups of people in our communities affected.  The research shows women are three times more likely than men to experience both threats and acts of sexual violence and assault.
How can you get involved?
Sign up to get
more news about our campaign to make making misogyny a hate crime
Read more about the research
here, which shows women are three times more likely than men to experience acts of sexual violence.